"No more bullying" is the desperate cry of colleagues and relatives of Norma Lizbeth, a 14-year-old girl who died on Monday March 13 due to injuries she sustained after being beaten by a classmate in Mexico. Dozens of people blocked the main access to Teotihuacán and demanded that the aggressor be arrested by the authorities.
The child died of a head injury three weeks after being attacked by a classmate from the Aneza a la Normal de Teotihuacán Los Jaguares official secondary school, where they both studied. The relatives denounced that Norma had alerted at home and some teachers about the physical and verbal attacks that she received at her school.
Relatives and colleagues of Norma mobilized through the main avenues of Teotihuacán demanding justice for her sudden death. Photo: Twitter @FernandoCruzFr7
How did the events occur?
On February 21, the minor aggressor summoned Norma to fight before entering classes, approximately 50 meters from her institution. Tired of the constant bullying she received, the victim went to the place to end her torment.
The viral video on Twitter shows the confrontation between the two students: Norma wore a white polo shirt, blue pants and white shoes. Meanwhile, the other minor was wearing the school uniform.
In the images captured by her other classmates, who did nothing to separate them, it is seen how Norma ends up being surpassed by the other young woman. Only the presence of a patrol caused the end of the fight.
Norma Lizbeth she was helped by neighbors who tried to heal her wounds. Later, she was taken by paramedics to a post, where she had X-rays taken which revealed that she had a fractured nose. Finally, both were suspended for a month and the school director minimized the incident after describing it as a simple fight between schoolchildren.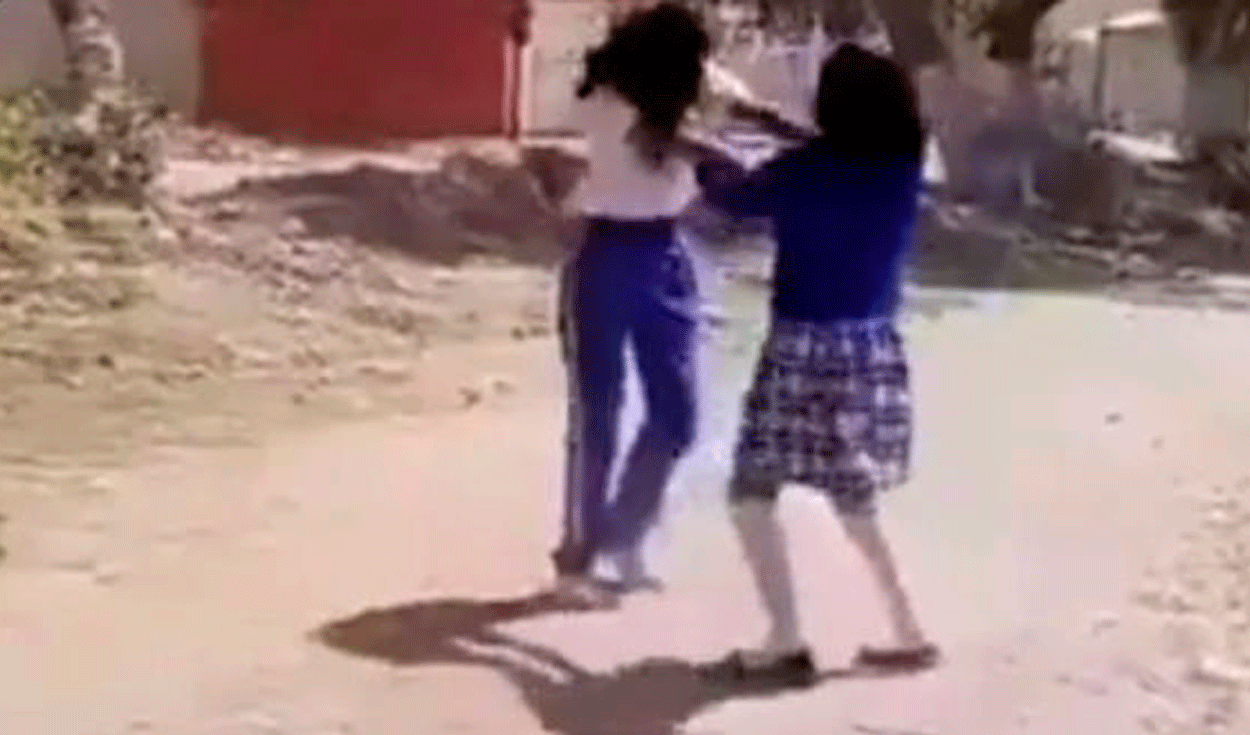 The minor aggressor summoned Norma to fight before entering classes, approximately 50 meters from her institution. Photo: Twitter capture
While at home, Norma began to feel sick, nauseated, and fainted several times. Her death certificate stated her cause of death was head trauma. "I want my sister to know that we are going to do justice, that wherever she is she is happy, because no one else is going to hurt her"Anna said.
I dreamed of being a nurse
The victim dreamed of preparing to be nurse. Her loved ones described her as a serious and very shy teenager. They call for justice and for a similar case not to be repeated in the country.
Minor offender was arrested
In the early hours of Saturday, March 18, the Attorney General's Office of the State of Mexico (FGJEM) arrested the adolescent who allegedly hit a Norma Lizbeth in the municipality of Teotihuacán, last February 21. He is accused of a possible intervention in qualified homicide against the victim.
Source-larepublica.pe