A two-headed siamese tortoise was born and has marked a milestone in history for being the first to have peculiar characteristics. The animal is in good health and has a long life expectancy. Is named Sort ("Luck", in Portuguese) and saw the light in Netherlands.
The Sorte tortoise hatched with two heads, four front legs, two rear legs, and two tails, reported local media in the Dutch city of Putten, where he saw the light. According to the Belgian newspaper Het Laatste Nieuws These types of specimens do not usually live long.
But, Sorte was born with some peculiar characteristics that make her survival possible and increase her life expectancy. This because they performed a CT scan and found that he has a single heart and gastrointestinal tract.
"If the animal had been made up of two vital systems, the risk of illness and death would have been doubled," explained AniCura veterinarian Anton Fennema, in statements to the ANP agency. It also has two cervical spines and two windpipes, but it is not known if it is male or female.
"In the wild, the tortoise would not survive, but with a breeder to take care of it, this problem does not exist," another veterinarian at the clinic, Sandra Vink, told the Dutch news agency. Experts have pointed out that in the best of cases it can weigh around 100 kilos and live a total of 150 years.
The event is a unique phenomenon as this is the first time that a tortoise with such attributes has been born in the Netherlands, according to AniCura. Sorte is expected to continue to be healthy as it is a species with these characteristics that favor it.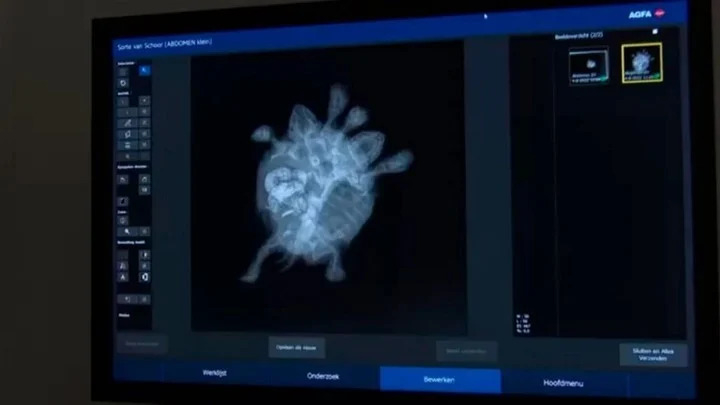 Source-elpopular.pe