With a very long career in television! The actor Adolfo Chuiman has become social media trendafter the scene of death of his character 'Peter McKay' in the series "Al Fondo Hay Sitio", which has caused a great impact not only on the followers, but also on the other members of the cast.
However, what very few know are the details of his personal life, such as the members that make up his family, starting with his wife. Gladys Santa Cruz, with whom he has been in a relationship for nearly 50 years. How many children did she have? We tell you the details, here.
YOU CAN SEE: The exorbitant sum of money that Tongo charged for the royalties of his songs
How many children does Adolfo Chuiman have with Gladys Santa Cruz?
The actor met Gladys Santa Cruz in the 70's, when he was approximately 24 years old and love arose quickly, so in 1976, the couple walked down the aisle. In an interview, Adolfo Chuiman said that his partner got married while pregnant.
The curious thing is that, despite having been in a relationship for so many years and having grown up in a time when most families were large, they only had two children, whom they called carla and giancarlo and they are of legal age.
YOU CAN SEE: Why did Cachaza not want to return to Rafael Cardozo despite the fact that he wanted to resume the relationship?
Who is Carla Chuiman Santa Cruz and what does she do?
Carla Chuiman Santa Cruz She is the only daughter of the actor, she graduated as a communicator and worked as a television producer for many years. One of her jobs was in a women's program hosted by Brenda Carvalho, Vania Bludau and Jazmín Pinedo.
However, that is not his only form of income, as it is also spiritual and ontological coach and take advantage of the fact that he has more than 22,000 followers on Instagram to give spiritual talks and share some messages of faith.
About her personal life, she is the mother of an adult son named Lucabut what is unknown is whether he currently continues to live with the father of his son or they maintain a stable relationship.
Carla Chuiman is the daughter who made the popular 'Peter' a grandfather. Source: Instagram.
YOU CAN SEE: Brunella Horna warns with suing Magaly Medina: "I'm not a 'pimp', I don't keep quiet anymore"
Who is Giancarlo Chuiman Santa Cruz and what does he do?
Giancarlo Chuiman Santa Cruz He is the only son of the actor, he is currently 45 years old and he recognizes that sport is something that has helped him throughout his life and recommends that everyone can do it as a good way to start the day.
He is dedicated to doing social aid work, in one of his publications he commented: "Throughout these years I have always continued helping, I never stopped in 10 years but more low profile, God gives me that strength and uses me as an instrument to move forward on these difficult paths, thank you sir", it reads.
He is not usually very active on his social networks, so he does not have a large number of followers on instagram like his sister. The details of her intimate life are unknown.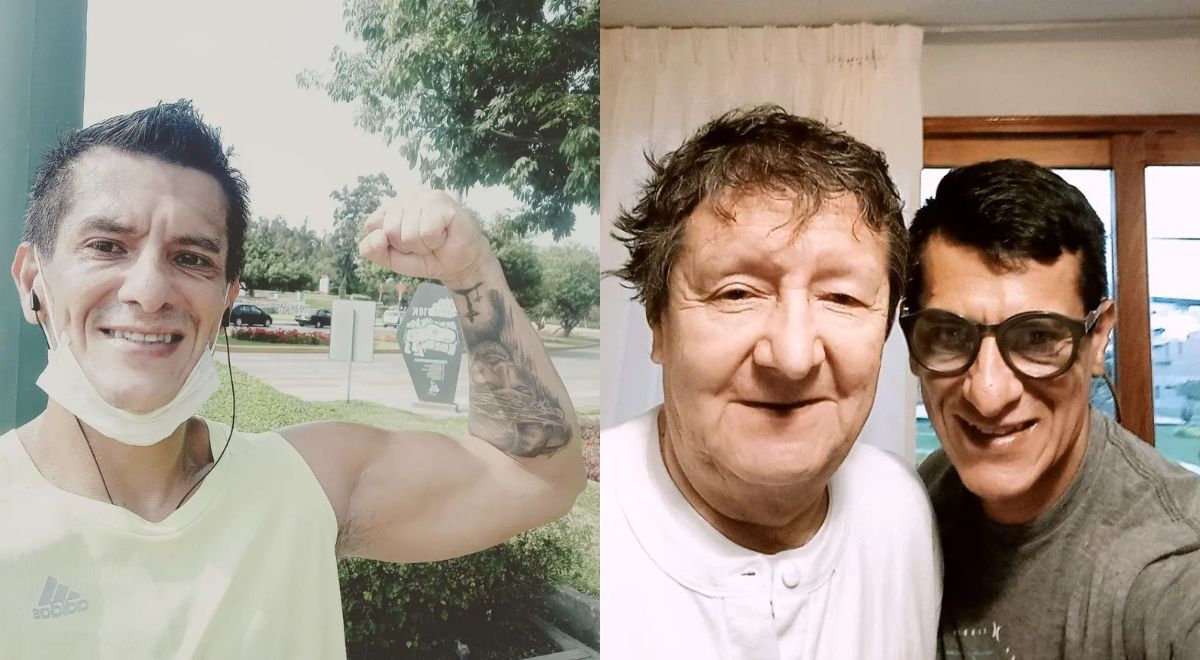 Giancarlo Chuiman shares moments with his father. Source: Instagram.
Source-elpopular.pe