Andres Hurtado, who recently caused a stir by firing his producer LIVE during the last broadcast of his program "Because today is Saturday with Andrés", never ceases to amaze with his extravagant personality: his foolish comments, different looks and even his personal aspirations always have led to being in the forefront of the public eye. A few years ago, the television presenter announced his candidacy for the presidency; However, after a while, a fearsome disease prevented his plans. Here we will detail everything.
YOU CAN SEE: Andrés Hurtado: why didn't you do secondary school and how far did you go to primary school?
Who is Andres Hurtado?
Also known as 'Chibolin', Andres Hurtado He is a Peruvian businessman, producer and ex-humorist. He was born in Callao in 1965 and since he was a child he showed his talent for comedy. He became famous for his parodies of characters like Keiko Fujimori, Yola Polastri, and Luz Clarita. Currently, he hosts "Because today is Saturday with Andrés", a space in which he helps low-income people with donations and surprises.
Andrés Hurtado conducts his show alone on Panamericana TV. Photo: Instagram
What did Andrés Hurtado study?
Andrés Hurtado recalled in his program the hard moments he lived in his childhood. As he commented, the priority was food and not studies due to economic needs. "I always say: 'Why didn't I study?' I only studied up to fifth grade, obviously because I was poor, so I had to worry about eating, not studying", manifested.
"We poor people worry about what we are going to eat, not what we are going to study," he added to clarify his explanation.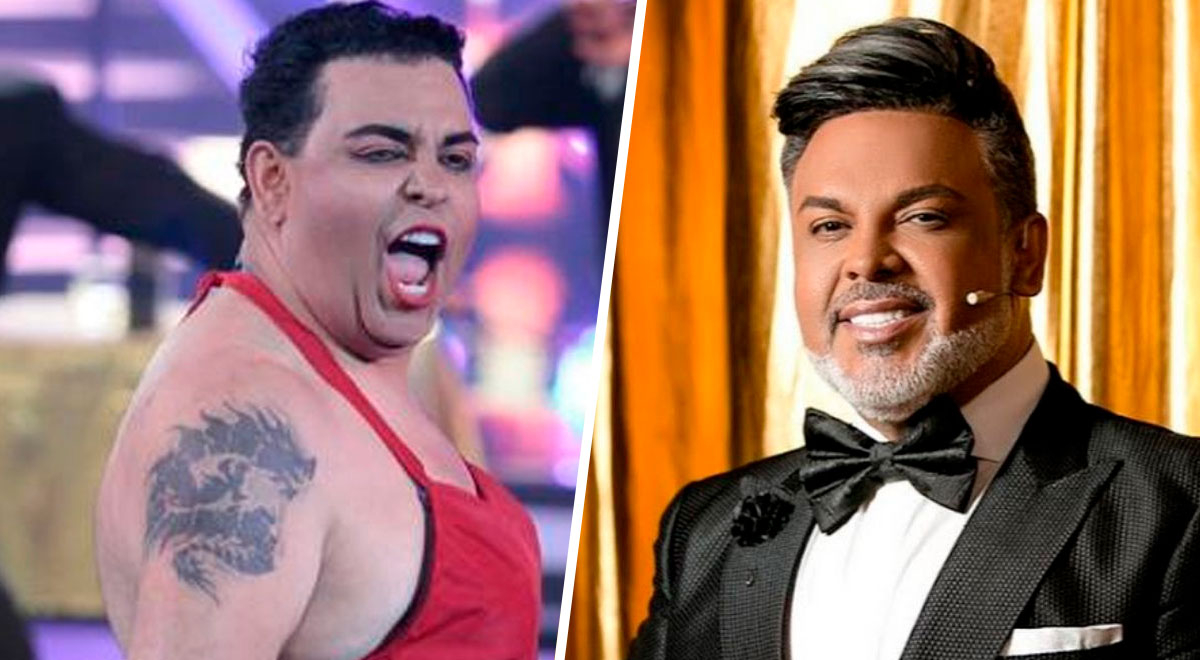 Andrés Hurtado was known by his nickname 'Chibolín'. Photo: diffusion/Instagram
YOU CAN SEE: Who is the producer that Andrés Hurtado 'fired' live and what special link does he have with 'Chibolín'?
Did Andrés Hurtado say that he would be president of Peru?
A few years ago, in an interview with Exitosa radio, Andrés Hurtado confirmed his candidacy and assured that he would be head of state in 2021 anyway. "I decided to change from 'Chibolín' to Andrés Hurtado, I buried the heels, the wigs, the camuchas, the Luz Clarita and I tell you very clearly, in 2021 I am going to be the president of Peru yes or yes," said the presenter of Pan American TV.
What disease did Andrés Hurtado suffer from?
in 2020Andres Hurtado reported having been infected with COVID-19. Later, he was reinfected up to five times, for which the disease damaged his heart and resulted in severe sequelae. This was the reason why his application did not materialize.
In February 2023, Andrés Hurtado was admitted to a clinic after suffering tachycardia, thus confirming his heart problems. At that time, he shocked everyone by revealing that he runs his TV space connected to a device. "I had 12 arrhythmias", He commented while explaining that he has been trying to cure his heart problems for more than two years.
Source-larepublica.pe