Fulfilling your greatest dream. Angelo Fukuy's musical career has taken a new direction, which is bringing him great satisfaction on a personal and professional level, this after having decided to retire from renowned musical orchestras to finally launch himself as a soloist.
Let us remember that a few years ago he belonged to the Great International Orchestra, led by Christian Domínguez, and until a few months ago he said goodbye to the Free Zone group.
Despite the uncertainty that the country is experiencing due to the coronavirus pandemic, Angelo Fukuy He opted to develop as an artist and make a path where his name shines with its own light, which has been taken with a positive acceptance by the public since he is summoned to be part of events, where he dazzles with his voice.
In an exclusive interview for the newspaper El Popular, Angelo Fukuand he told us how he is doing with his solo release, his upcoming musical productions, among other topics.
How is your solo release going?
Everything very well since I published that I am on track as Angelo Fukuy and some contracts came to me. We know that the moment is difficult due to the uncertainty due to the pandemic, but we try to do things well and continue with our daily lives.
How did you spend these parties?
In good health, with my wife and some solo performances. Very happy about that too.
Do youHow was your separation from the Free Zone. Everything was on good terms with your colleagues from that group?
Of course. The group belonged to all of us, something that started in a pandemic. My contract ended and I am always grateful to the people who were there, betting on me. I am super grateful for the support of my colleagues. Now undertaking this which is a challenge for me and continue as Angelo Fukuy.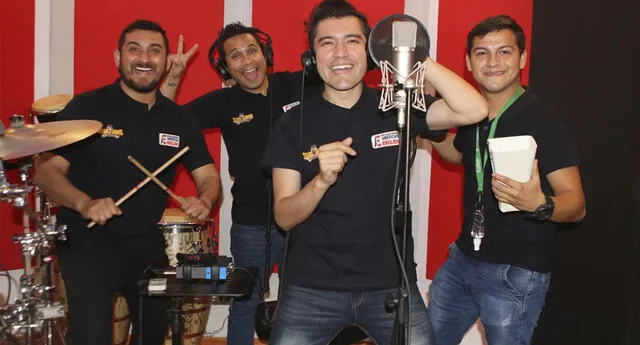 Do youThis is unlike what happened with your departure from the Great International Orchestra.. Did you manage to smooth things over with Christian Domínguez?
I no longer have communication with that person, but I will always wish everyone that they do well and that this year is one of abundance and prosperity for all.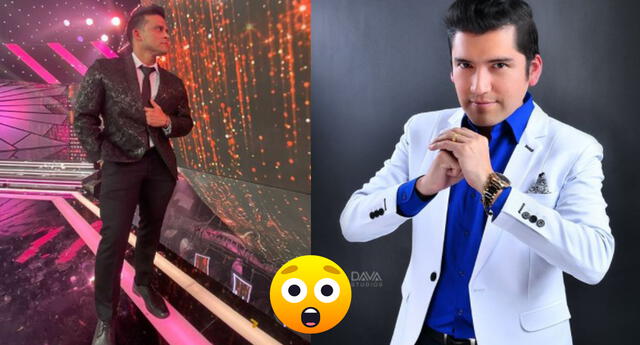 Will there be songs of your own and not just covers?
I'm recording a production, God willing, to release it. Very happy about it and some covers that have asked me to sing at shows. There is good news also with people from outside Peru who have seen it. I do not want to anticipate it but I am super excited to be able to go abroad to finish my production, because they have invited me abroad to do a production there.
Let's hope that the new restrictions that will be given by the Omicrón variant will not affect the artists again …
It is a worrying situation, but I still believe that we must take care of ourselves and protect ourselves and try to be able to do things well, both who hires and the artist as well. In order to continue with our work because we live from this. More than everything in our health. My third dose is due.
On the other hand, these days your colleague Bryam Arámbulo has been involved in a scandal for which he is receiving harsh attacks, some that go on the homophobic side…
I believe that everyone deserves respect. I watch the news but I don't know if it's true. I think we must be wise when expressing ourselves or speaking or saying something more than anything respect people. It is painful that these things happen, difficult to handle the situation with the public.
As an artist, how do you receive the comments of your followers, which are mostly positive?
Thank God I have comments that fill me with great strength and energy. My followers, fan club, I have unconditional support from them tomorrow afternoon and evening, but it is always good to hear criticism and it strengthens to keep moving forward.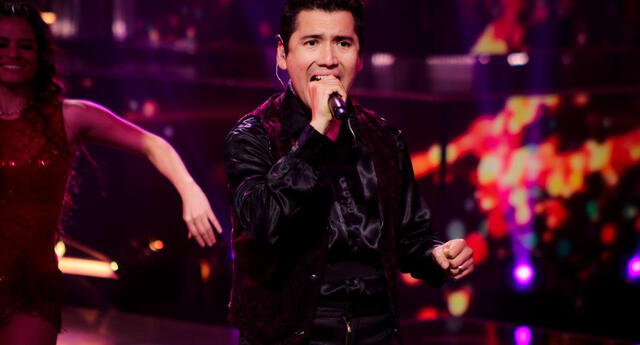 You will then look forward to the news that your musical production will be achieved internationally.
That's right, I don't want to overtake, but work is already underway. We are advancing at 65% here in Peru and then traveling abroad God willing. This production consists of 12 songs, 7 are their own and 5 covers that have never been heard. It's so beatiful.
I am very happy with the businessmen who have called me for events, I will be married in Ilo, I was in the north through Trujillo. If God wants, I will be in Chile where they have called me to hire me and I am really happy for all that.
A good decision then to go solo …
There is a moment when things come to your head and you start to think and feel that it is time to do my things like Angelo Fukuy. I always had a dream since I was a child of being on stage and conducting an orchestra. One of my idols is Marc Anthony. I said one day I'll be like Marc Anthony. I think it's time for Angelo Fukuy. The pandemic taught us many things to be close to God and family, so I have learned a lot from this pandemic.
Source-elpopular.pe