After shouting from the rooftops that her relationship with Anthony Aranda has been going for a while, Melissa Paredes would have suffered a public rudeness and it is that after she spoke about the love she feels for her dancer, he had a singular reaction in social networks.
Melissa's lover decided not to refer to what happened and, true to his style, he only went to his networks to promote his dance classes through his stories, leaving behind the possibility of talking about his romance.
It should be noted that the only time he decided to get involved in an issue was when opinion went against Melissa after the ampay, a moment that he took the opportunity to defend her tooth and nail saying that she was a good woman.
What did Melissa Paredes say? "I'm not single, a month ago we were in love …", in a preview of the Latina program, Mujeres al command, leaving open the possibility of being part of the cast of the morning magazine.
Melissa Paredes confirms relationship with 'Activator Kitten': "A month ago we were in love"
The ex-host of América Hoy, Melissa Paredes could not be silent anymore and revealed that she has had a romantic relationship for a month with the dancer of Reinas del Show, Anthony Aranda, with whom she was protected even though she was married to Rodrigo Cuba, and what generated all a controversy surrounding their separation and subsequent divorce.
"I'm not single, a month ago we have been in love …", said Melissa for the first time on national television after her scandalous ampay on the Magaly Medina program. The video is only a preview of the Latina program.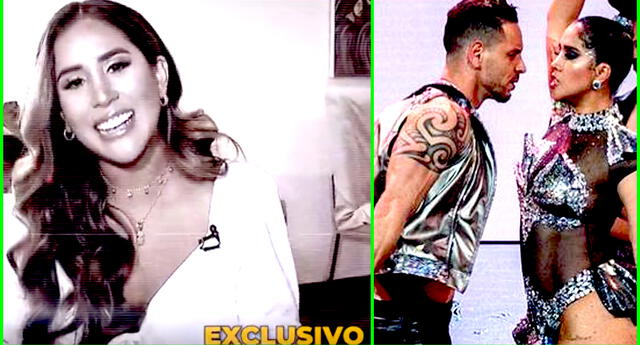 Source-elpopular.pe