Federal deputies of the coalition party of the Government of Lula da Silva, Socialism and Liberty (PSOL) of Brazil, issued a statement expressing their concern about the serious situation that the Peruvian people are experiencing in the face of the convulsed political and social scenario that has claimed 49 lives so far.
The document, which was shared by the Peruvian sociologist Eduardo Gonzalez Cueva on Twitter, via Israel DutraSecretary General of the PSOLindicates the concern of the signatories for "the brutal roppression of which the Peruvian people is a victim that, since December 7, it has been suffering the violence of the repressive apparatus of the Government of Dina Boluarte and the Congress that supports it", they pointed out.
The sociologist Eduardo González Cueva shared the statement of the Brazilian deputies of the PSOL party. Photo: capture @elfjcgc/Twitter
Likewise, they made a series of requests, among which are the immediate cessation of the repression and the use of weapons by the State security forces, in addition to the initiation of the corresponding investigations to convict the perpetrators. responsible for the deaths.
On the other hand, they requested that the rights of each citizen of Peru be guaranteed, as well as that the criminalization of protesters.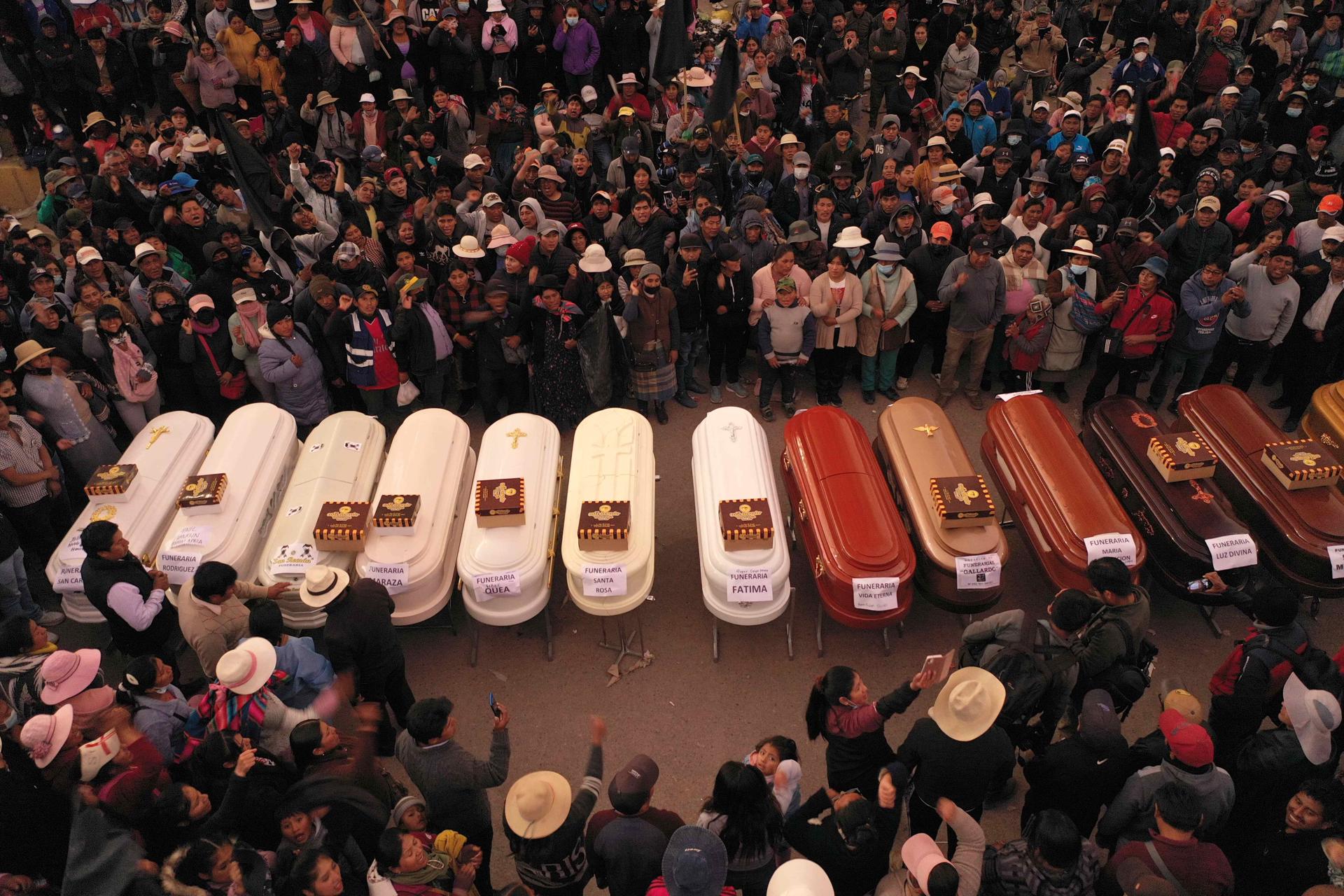 So far, 49 people have died in Peru due to protests against the government of Dina Boluarte. Photo: EFE
This letter was signed by the deputies Fernanda Melchionna, Samia Bomfim, Erika Hilton, Glauber Braga, Luiza Erundina, Henrique Vieira, Ivan Valente, Talíria Petrone, Vivi Reis, Tarcísio Motta and Luciene Cavalcante; which is mainly aimed at ambassador of the Republic of Peru in Brazil, Romulo Fernando Acurio Traverso.
This would be the first pronouncement from Brazil on the social demonstrations against the Government of Dina Boluarte, which, in addition to demanding her departure, ask for the advancement of general elections, the calling of a constituent assembly and the release of the former president. Pedro Castilloaccused of the crimes of rebellion, conspiracy, abuse of authority and disturbance of public peace.
Source-larepublica.pe