Jose Luis Cachay, better known as Cachay, is one of the most popular street comedians in Peru. He has managed to appear in various television shows; however, he pointed out that he stays with the humor of the street. Recently, he revealed that he wants to make a movie with his colleagues in which he can demonstrate "true humor", since he considered that his classmates' Saturday shows Jorge Benavides and Chola Chabuca always repeat the same jokes
He gave his opinion on the new generation of comedians, in which his daughter Janeth stands out. "I have in mind making a film with the traveling comedians, with whom we started and the new talents, since the public demands that we reach the big screen," she began.
YOU CAN SEE: Who is Janeth, Cachay's daughter who follows in his footsteps in comedy?
Cachay revealed that this new project is at the request of his followers and a way to refresh the public with new proposals. "For many years we have been entertaining the public throughout the country and I think it is time to show true humor, because people are tired of the same humor of JB and Chola Chabuca, who in their programs usually repeat sequences from 20 years ago. That of the identical is already past ", he pointed out to Trome.
What does the traveling comedian 'Cachay' do now? Photo: The Popular
Cachay: his daughter Janeth follows in his footsteps in comedy
Janeth Cachay is the daughter of the comedian who inherited the artistic vein. Through the stand-up comedy format, the young woman discovered her passion for the field, which she also considers a form of therapy. Through her social networks, she promotes her performances, which are well received by the public.
His father is proud of his work. "She is doing well, it is what she likes and little by little she is growing in the world of humor. At first, I didn't want her to do the same as me, because you want your children to be better. I would have liked her to be a doctor, but she chose and I support her, "added Cachay to the aforementioned medium.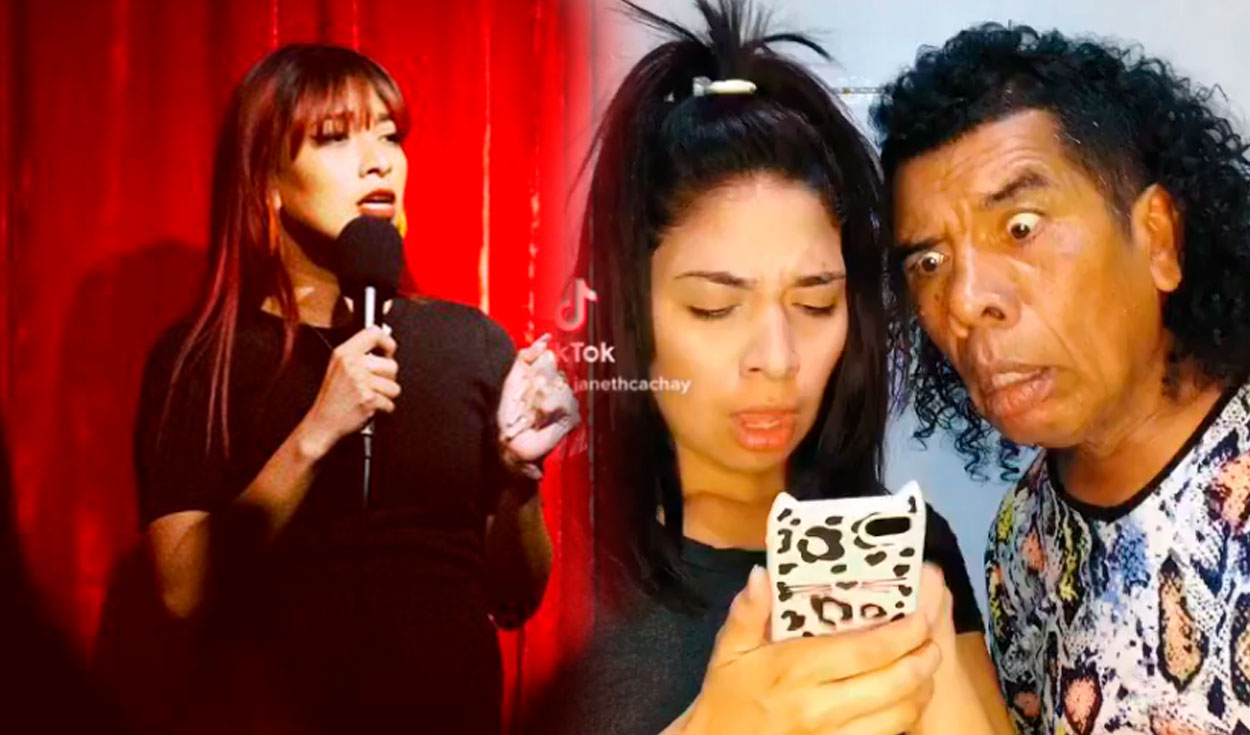 Janeth Cachay, comedic actress and daughter of the well-known comedic actor. Photo: capture / Instagram and Tiktok by Janeth Cachay
Cachay starred in a music video clip
The Peruvian comedian Cachay debuted as an actor for the video clip "Ruge la ciudad" by the Peruvian rock band Bala Perdida. "I felt comfortable, since I I showed that I could also do more complex roles like this one", he pointed. In the clip you can see messages that encourage reflection, such as showing a society that is indifferent to mental health.
Source-larepublica.pe