The XV edition of the Santo Domingo Global Film Festival (FCGSD) celebrated his closure with the projection of the documentary "The Dominican Dream" and this version of the festival, which is one of the most important cinematographic events in the country, was dedicated to Andalusian cinema and to the memory of the master of Dominican cinema, Claudio Chea.
"The Dominican Dream", by Jonathan Hock, and distributed by Disney+, is a nostalgic portrait of emigration and the search for the American dream that tells the story of Luis Felipe López, a prominent basketball professional considered the Dominican Michael Jordan. This screening is courtesy of ESPN for the FCGSD. Hock was present in the room along with López, María Delgado and Kati Fernández, from ESPN, and together they presented the documentary.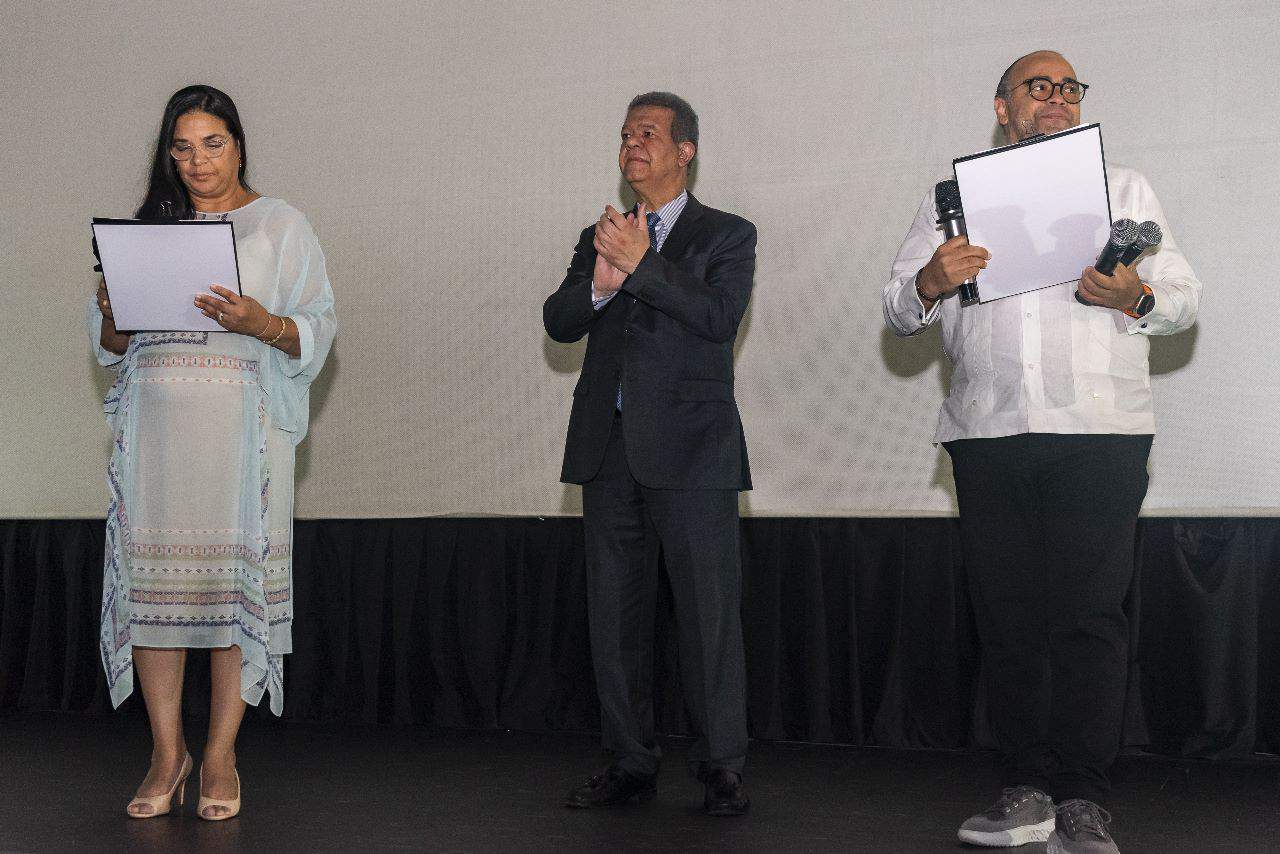 The short film "Bajo las olas", by the Dominican Jennson Cruz, was also screened at the closure of FCGSDwhich this year had more than 110 national and international productions on billboards and a wide schedule of training activities.
The closing night was attended by the president of the Global Democracy and Development Foundation (Funglode), Dr. Leonel Fernández, who chairs the FCGSD; the director of FCGSDOmar de la Cruz, and Yvette Marichal, executive director of the Film Market (LAEE), who presented the prizes to the winners of the different categories in competition.
The award of FCGSD 2023
Prior to the screenings, the prizes for the competing categories were awarded: First Film Fiction "Jimmy Sierra", First Film Documentary "Fernando Báez", the short film contest "Corto Global" and the new Section of First Film Short Film "Claudio Chea" .
Opera Prima Documentary "Fernando Báez"
"Mom", by Zun Sero (Mexico)
Special mention:
"Anhell 69", by Theo Montoya (Colombia)
Jury: Antonia Zegers, Marivi Vásquez Aguado and Arí Maniel Cruz
Opera Prima Fiction "Jimmy Sierra"
"Lullaby", Alauda Ruiz (Spain)
Honorable Mention:
"1976", by Manuela Martelli (Chile)
Jury: Bettina Fisher, Juliet Zylberberg and Juan Gordon
Opera Prima Short Films "Claudio Chea"
In this category the prize was shared between:
"Modou Lighthouse", Pape Mbaye DIO (Senegal)
"La Visita/The Prospect", Carmela Sandberg (Argentina)
Global Short 2023
"A World Free of Crisis", by Ted Hardy-Carnac (France)
Honorable Mention:
"Made In", by Eva Marín (Spain)
"There Is Nothing Left", by Davide Pellino (Italy)
Jury: Larry Laboe, Tom McSorley, Patricia Pérez Álvarez, Nydia Simone and Camilo Mejía
Within the framework of this edition of the FCGSD The award of the Federation of Image and Sound Schools of Latin America (FEISAL) was also awarded to the film "Mamá", directed by Xun Sero. The FEISAL jury also awarded a special mention to the film "Ernesto, thank you", directed by Laura Ángel Córdoba.
Source-www.diariolibre.com