After receiving a life sentence three years ago and being held in a maximum security prison in USA since 2017, Joaquín Guzmán Loera, alias the 'Shorty'sent a message to the Mexican president Andrés Manuel López Obrador, through one of his lawyers, Jose Refugio Rodriguez.
According to the legal defense of the ex-leader of the Sinaloa cartelGuzmán Loera has requested that the extradition judicial procedure to which he was subjected in 2017 be corrected, indicating that international law has been violated, as well as your human rights.
El Chapo Guzmán has been imprisoned for more than 6 years in the United States. Photo: AFP
Speaking to the journalist Ciro Gomez LeyvaIn his program In the morning, the lawyer pointed out that his client's request has legal support, since the then Secretary of Foreign Relations, Luis Videgaray, "applied a specialty capsule so that he could be tried in a third state," in NYwhen your affairs lie in California Y Texas.
"This was a flagrant violation of his human rights, because it is equivalent to the fact that Joaquín was handed over to be tried in violation of the guarantee of a hearing. Has never seen sunlight in six years In prison, the food is of terrible quality, he has not received more than three visits, while the other prisoners are allowed to see their families five or six times a month," he denounced. Rodriguez Shelter.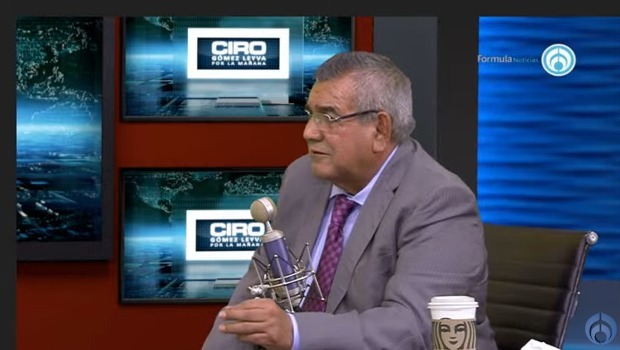 José Refugio Rodríguez shared Chapo's message in an interview. Photo: capture Radio Formula.
He also indicated that his client wishes to return to Mexico, to be imprisoned there. "Derived from this, Joaquín asked me through verbal messages who will fight for his return to Mexico". For this, he indicated that he will go to the Ministry of Foreign Relations (SRE) in order to make an approach with legal grounds for their return.
Source-larepublica.pe