The country brand restaurant "Morisoñando" of the renowned Chef Tita brings to the Dominican Republic, throughout the year, the most representative flavors of renowned restaurants on the list of the 50 best restaurants in Latin America, through the event "Estate", which in its second installment welcomed Bolivian Chef Marsia Taha, Female Revelation of Latin America 2021, for the prestigious list of 50 Best Restaurants, head chef of the famous Gustu restaurant in Bolivia that ranks 45th on the list of the 100 best in the region.
Taha, at 32 years old, has stood out for making Bolivian gastronomy an engine of national socio-economic development. From the Gustu restaurant, which has been internationally recognized as one of the best on the continent, he has exerted great influence in recreating traditional Bolivian flavors with native and endemic products.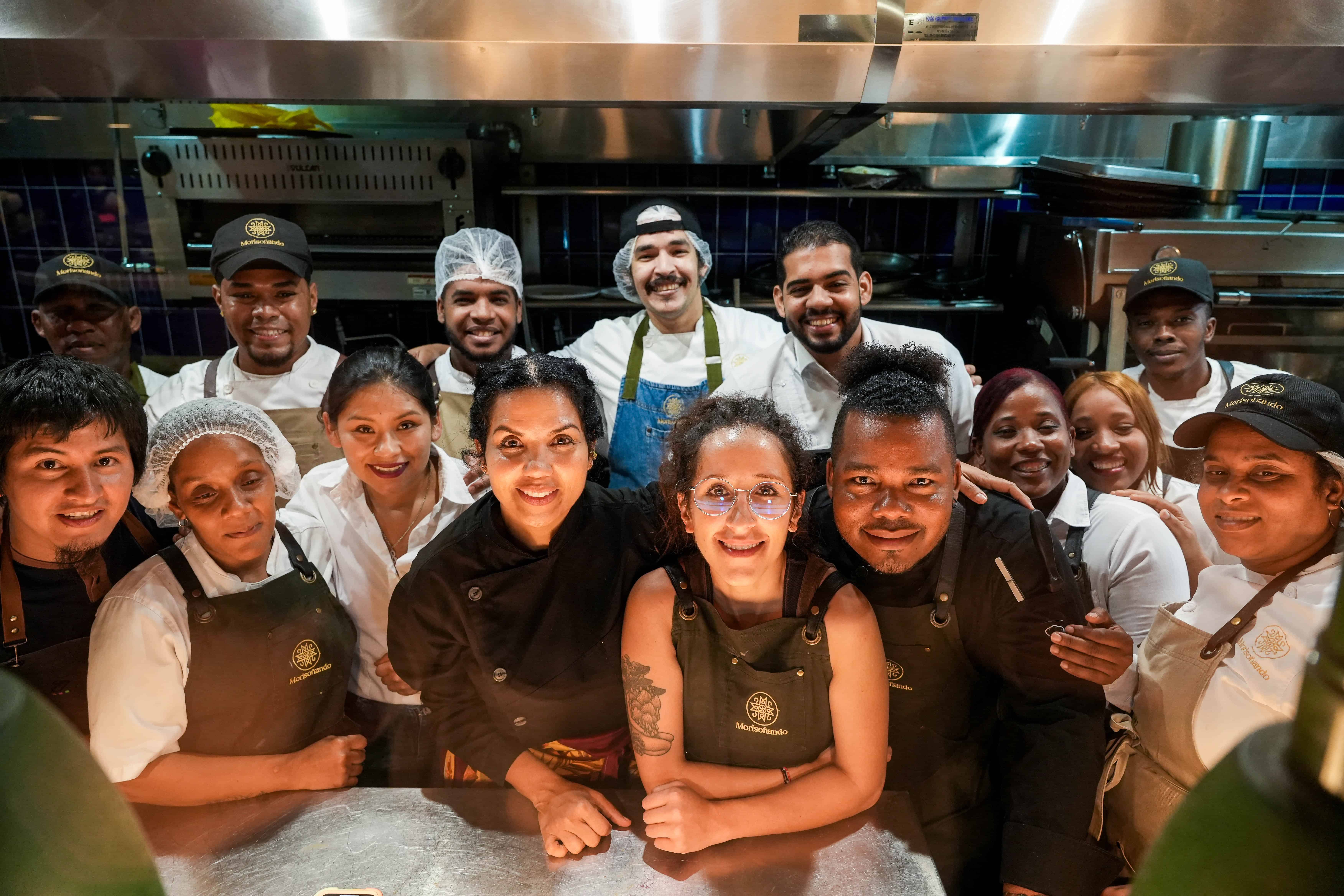 In this same line, Chef Tita has made great contributions to the cuisine of the Dominican Republic, being the pioneer of the rescue of traditional ingredients and recipes, carrying the country's culinary heritage very high. Through its IMA Foundation, it has given visibility to local producers and with La Nueva Cocina Dominicana it takes local gastronomy to another level, showing it to the world.
Both chefs praised their native cuisines. Between culture, memories and traditions, a memorable 4-hand dinner was developed for each of the diners who met at Morisoñando, where they fascinated the 8-course menu based on the distinctive ingredients and flavors of each country with surprising combinations, flavors and textures.
"Every day the chefs of Latin America are joining forces to project the estate of the kitchens of their countries, all working along the same lines, towards the same objective: sustainability and support for the value chain, for small producers, always highlighting the local product. This is why we celebrate Estate it is to share our history, culture and life experiences and transmit them to our public through a dish that shows how wonderful Latin America unites" affirmed the Chef Tita.
For her part, the Chef Marsia Taha expressed feeling "very welcome and grateful to Chef Tita for having materialized this, which was a plan between them several months ago, for giving her the opportunity to show her gastronomy, Bolivian, and for being able to learn a little more about the history, cuisine and ingredients of the island and the projects that develops the Chef Tita in your country, through this cultural exchange."
The Bolivian chef was accompanied by a team of journalists and specialists in the gastronomic area, who traveled from Ecuador and Bolivia thanks to Arajet, to cover this event, which they broadcast in their respective countries.
Source-www.diariolibre.com