Earth trembles. At the hands of 14 deaths and more than 400 injured is the balance of the strong 6.5-magnitude earthquake that shook at 12:12 p.m. on Saturday, March 19, 2023. Guayas, Ecuador and that it was felt to the north of Peru, generating alarm among the population after the passage of Cyclone Yaku, which also seriously affected both nations.
According to official information, so far 14 deaths have been reported, 446 injuries, 180 houses affected, 84 houses destroyed, 5 bridges collapsed and public and private centers affected after the strong earthquake of 6.5 that shook the Ecuadorian city yesterday at a depth of about 44 km.
As indicated by the Geophysical Institute, the inhabitants of Quito, Guayaquil and Cuenca felt that the telluric movement was long and strong. He United States National Weather Service (USGS) indicated that there is no tsunami alarm, while local authorities continue to assess material damage and people affected.
The President of Ecuador, William LassoThrough his official Twitter account, he called for calm and asked for information through the official channels he has to reach citizens. According to seismologist Steven Hernandezthe Ecuadorian area where the tremor occurred, is highly seismic, according to the newspaper Trade from that country.
Ecuador is in the Pacific Belt or Ring of FireIn addition, it is shaped like a horseshoe that includes other countries such as Chile, Argentina, Bolivia, Peru, Colombia, Panama, Costa Rica, Nicaragua, El Salvador, Honduras, Guatemala, Mexico, the United States, and Canada.
The earthquake was also felt as far north as Peru
"There are several houses with collapsed roofs, it lasted more than a minute, we were scared, we panicked, there are injured people who have been helped, we are afraid that it will rain and another earthquake or aftershocks will occur again, especially at night." , commented the residents of tumbes on social networks.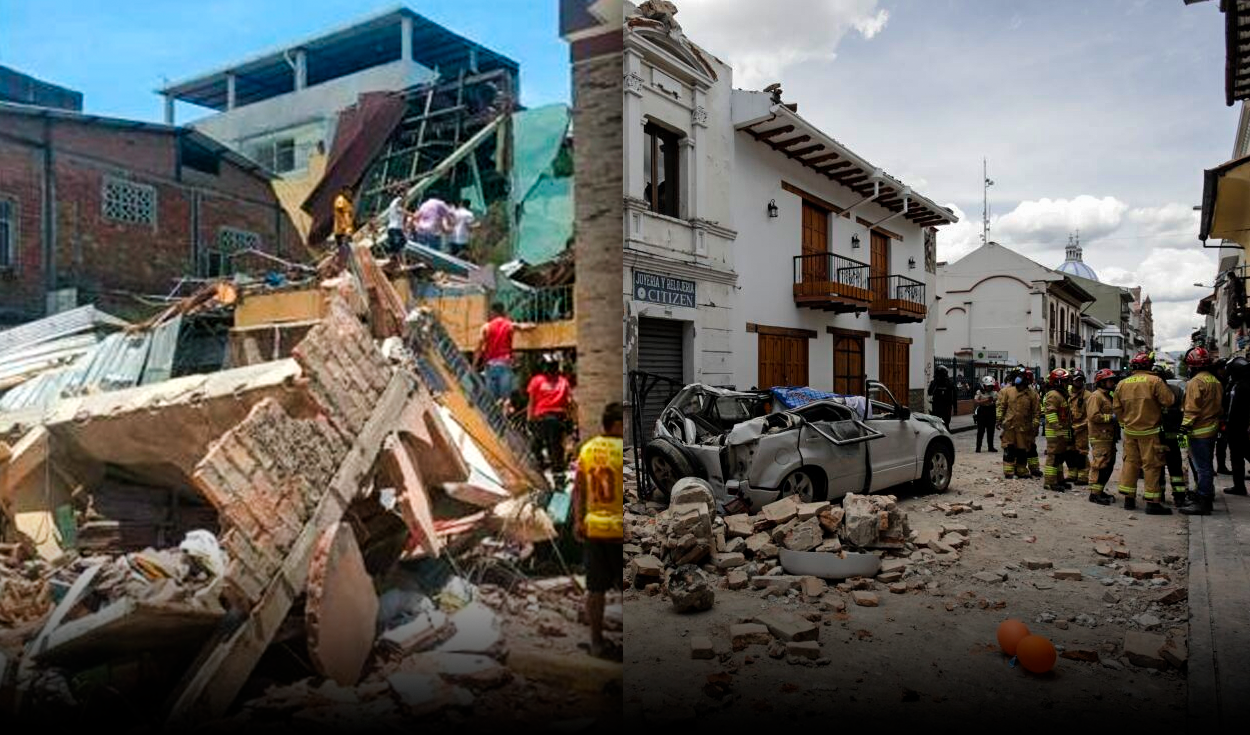 Source-elpopular.pe