The famous international barber edwin cruz delgadobetter known as Edwin the Barber successfully presented the conference Dominican Barber Festfor two days to a full house in the convention center of the Sambil shopping plaza in Santo Domingo.
East event dedicated exclusively to the community barbershop presents Edwin Cruz as the main speaker with his conference "7 steps to success"whose objective is to teach how to be placed in the first places worldwide in the world of barbershop based on your professional experience.
"For me it is an honor to always come to the Dominican Republic representing Latino barbers and the Rolda USA line for which I currently work. All Latin American barbers need a lot of education, they lack many things and unfortunately the Dominican Republic is one of them, that is why I want to be an important part of the growth process of this industry to which I belong and to which I know that many Talented Dominicans can be successful," said Edwin.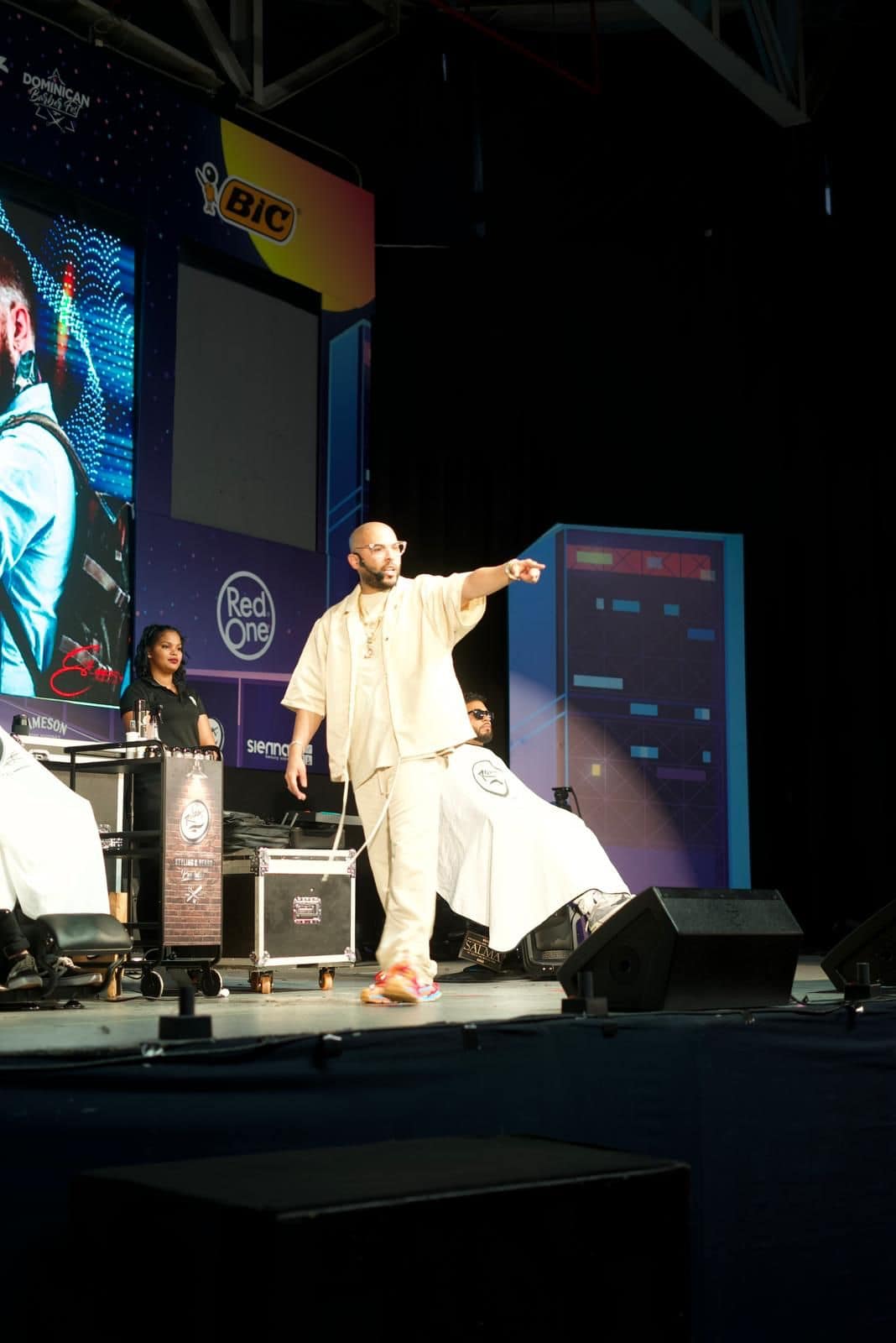 Indicates a press release that Edwin started in the world of barber shop at 16inspired by being able to get ahead with short-term studies and today he is an example to follow for his perseverance and great successes not only in the barbershopbut also as an entrepreneur and teacher.
"My career has been like a roller coaster sometimes up, other times down, but I think my biggest challenge was when I lost everything because of Hurricane Maria in Puerto Rico and when I lost my Instagram account in the middle of a pandemic because you look forced to start from scratch" he highlighted.
Edwin Cruz dreams of leaving a legacy and being able to delegate, but he clarifies that he would never stop being a barber or educating because it is something he is passionate about. Among his future projects is expanding his company Celebrity Barber Studio.
Edwin has worked for international artists and influencers such as J- Álvarez, Don Omar, Fido (Alexis and Fido), De la Ghetto, Indio Omar, Onell Díaz, Brytiago, Juhn the all star, Bad Bunny, Miky Woodz, Anonimus, Baby Rasta and Gringo, In addition, Bryant Myers, Noriel, Giovakartoons, Etervidos, Mako the Legend, Michael Flores, Kele PR, Justin Silva, Producer's Gallo, among others.
Source-www.diariolibre.com