"Flamin' Hot", a film based on the story behind the invention of the famous spicy 'Cheetos' snacks and which marks the debut of Eva Longoria As a filmmaker, he landed this Friday on the Disney+ streaming platform.
The film, which stars the actors Jesse Garcia and Annie Gonzaleztakes the form of a biographical account of Richard Montañez, the Californian businessman originally from Mexico who claims to be the inventor of this version of the famous cheese-flavored 'snacks' made from cornmeal.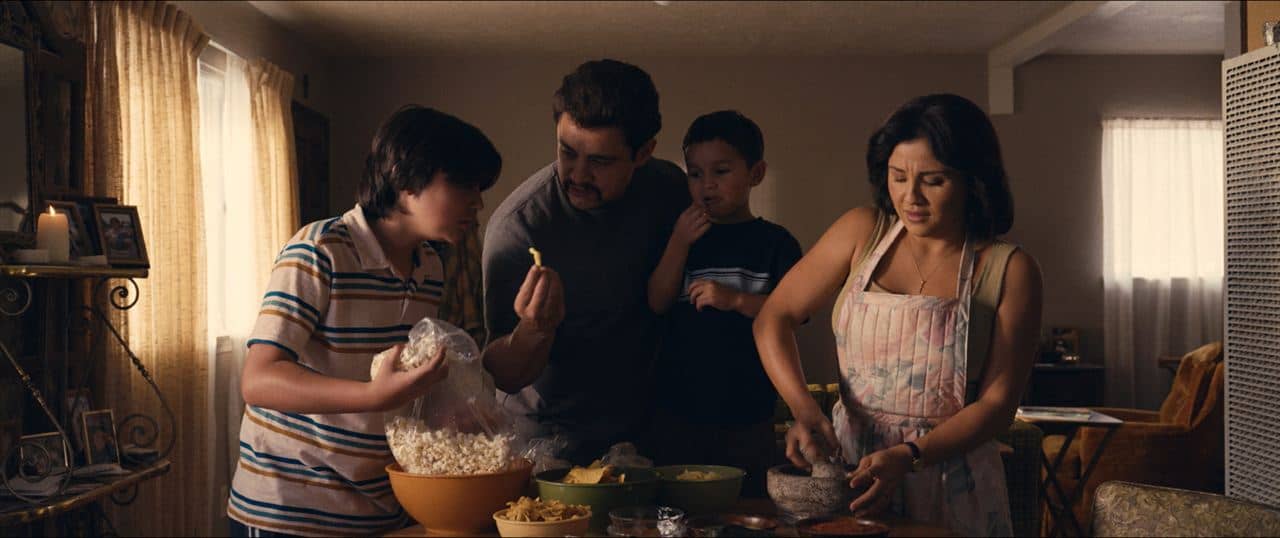 "It was a pleasure working with her (Eva Longoria) because it is very intelligent and precise but, above all, it also makes you have a great time shooting," revealed González in an interview with EFE prior to the launch.
Montañez's story is popularly known among California's Latino community, but its veracity was questioned in a 2021 Los Angeles Times investigation.
The story that Montañez has endeavored to convey – and from which the film draws – is based on his supposed promotion as a janitor at the Frito-Lay plant in the town of Rancho Cucamonga (San Bernardino, California) until he was head of the department of multicultural marketing for coming up with the idea of ​​spicy 'Cheetos'.
With more or less doses of reality, "Flamin' Hot" narrates the businessman's life from a perspective that pays little attention to specific data and focuses on emotional moments that, on occasions, explicitly transcend the dream plane.
"It was very difficult to play Richard in this film because he is shown in four different decades. It was fun to take on this challenge but there was also a lot of hard work behind it all," Garcia told EFE.
Both interpreters agreed that, upon reading the script -co-written by Lydia Ivette Chávez-, they knew they wanted to participate in this project that also portrays situations of exclusion for Latinos in the United States and how many of them are still relegated to developing less-skilled jobs. and lower paid.
"It's the story of my friends, my cousins… From the beginning we wanted to start working on 'Flamin' Hot'," they argued.
This film is Longoria's debut as a filmmaker after almost a decade leading series and other television products behind the camera.
However, beyond the change in format, what makes the actress the most proud, as she revealed in another conversation with EFE, is that "almost the entire work team" was Latino and is a "demonstration of the great talent" that she treasures. this community.
Source-www.diariolibre.com