Never more. The dancer from Ica, Evelyn Vela confirmed that she will not step on the set of Magaly Medina's program again despite the fact that she has received several offers from television producers. Let us remember that the redhead, on other occasions, questioned the fidelity of the businesswoman's husband who lives in Miami.
YOU CAN SEE: Evelyn Vela mocks her ampay with a young man: "They went face to face, he is my eldest son" [VIDEO]
Given this, Melissa Klug's friend assures that she has already been invited up to three times, but that she has rejected them all. She wants nothing to do with the popular 'magpie'.
"I have already received the invitation several times, but I have not accepted. I am not interested in going," the businesswoman told a well-known medium. Apparently, Evelyn does not forgive him that the cameras of Magaly TV La Firme are behind her marriage.
"If the lady wants to talk, let her speak what she thinks because the mouth was made to speak. We live our love and happiness in our own way. Marriage is for two and I know the kind of man I have married" he warned Trome.
YOU CAN SEE: Evelyn Vela celebrates 8 months of marriage and swears not to be 'maintained': "It doesn't go with me, that's for lazy"
On the other hand, Evelyn assures that she is soon to be next to her husband, Valery Burga, and has no doubt that they will be together for her birthday, on August 11. "We are in this, God willing… there is very little left to be together. We still don't know, we are waiting for something to come out (to meet again)," she concluded.
Evelyn Vela mocks her ampay with a young man: "They went face to face, he is my eldest son"
Chibolera? Evelyn Vela reposted a video of an alleged ampay with a young man shopping in a well-known shopping center. Surprised, and at the same time, making fun of these images, Melissa Klug's intimate clarified that it is her eldest son. plop!
The Instarándula portal spread images of the popular "Queen of the South" with a chibolo, approximately 20 years old. She caught the 'ratujas' in a shoe store. It is observed that they choose some models, and the model pays the bill. Could it be that she took her feet off the plate?
YOU CAN SEE:Evelyn Vela gave details of the relationship between Melissa Klug and Jesús Barco: "Explosive" [VIDEO]
Melissa Klug visited Evelyn Vela
As recalled, Evelyn Vela and Melissa Klug were the 'Dynamic Duo' of the peruvian television Well, both said they were the best friends in the world, however lately they were not seen together.
Despite the distance, Vela confessed that her friend went to see her anyway, when she was bedridden due to a virus in her blood. "Melissa and 'Chama' have come several times, they are my friends and they are waiting for me, they write to me, I feel grateful for it," she told El Trome.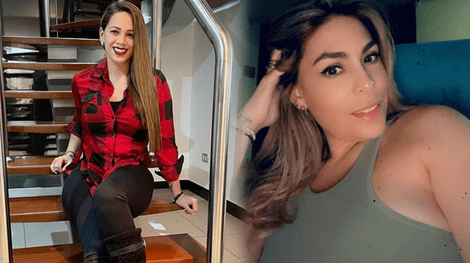 YOU CAN SEE: Evelyn Vela: "Happy because Melissa must be a mother"
Magaly makes fun of Evelyn Vela for celebrating the first anniversary without her husband: "They only spent 55 days together"
Without mincing words, Magaly Medina shot at Evelyn Vela and Valery Burga realizing that they have not seen each other for several months, since he lives in Miami, Florida. "People in love want to be with our partners 25 hours a day, not 24 hours, but that is not the case for some, who love to get married and be separated."
Everything does not end there. The driver continued to throw her darts at the chalaca's friend Melissa Klug. "That is the kind of freedom and marriage that Evelyn Vela proclaims, who today celebrated her anniversary with her fugitive boyfriend, oh sorry, with her husband who lives in Miami," she said the redhead in her program.
YOU CAN SEE: Evelyn Vela's husband caught dancing with a new girl: "I don't know who she is" [VIDEO]
Evelyn Vela reveals that her daughter Anne also participated in Miss Peru La Pre: "She had a really bad time"
Evelyn Vela recalled that her daughter Anne Thorsen also participated in the Miss Peru La Pre beauty pageant, as well as the daughters of Keiko Fujimori and Nilver Huarac. Unlike the teenagers who did manage to win a crown, the friend of Melissa Klug revealed that her smug had a pretty bad time during her time at the Jessica Newton contest.
"Anne was last year in Miss Peru La Pre, everything was going well, but I think that Mrs. Jessica was not aware of this, because she was traveling in a contest. She was in the top 10, I don't know if I remember correctly, a lot People supported her, and they told her that she had to present a video at 4 pm About 3 pm she sends the video and they told her: 'Oh, no, daughter, we already qualified,'" she said.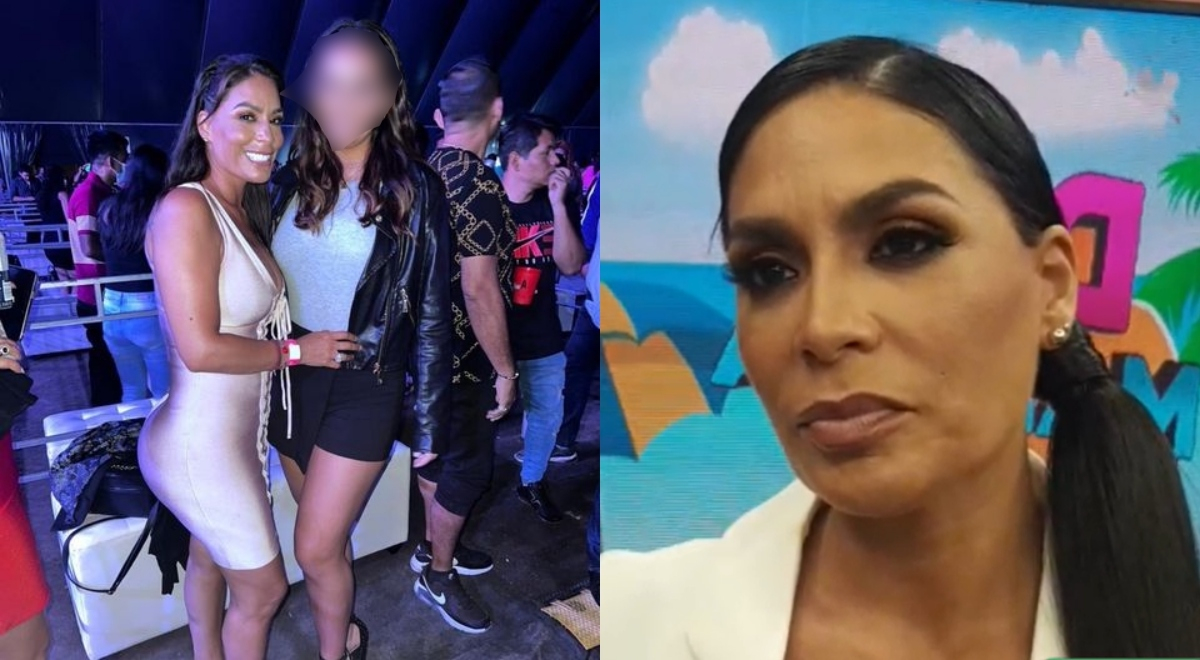 YOU CAN SEE: Evelyn Vela attacks Magaly: "If she married to have her husband imprisoned, what a shame" [VIDEO]
Evelyn Vela: Metiche throws her husband's fetish: "He loves to kiss his feet"
Kurt VIllaviencio, the popular 'Metiche' talked about Evelyn Vela's husband who lives in the United States. Good relationship with friend Melissa Klug made him not mince his words on the small screen. What did the journalist say?
"I saw that Evelyn's husband kisses her feet," Kurt replied to the surprise of many, because it is something that surely they had not heard before. "Ah yes… he loves to kiss my feet, it's just that my feet are small," replied the businesswoman.
Source-elpopular.pe