The death of the rock and soul singer Tina Turner at 83 years old this Wednesday has shocked the world and has generated various reactions that come from colleagues, such as the legendary rocker Mick jaggereven NASA.
"I'm very sad for him. death from my wonderful friend Tina Turner. She was an enormously talented performer and singer. She was inspiring, warm, funny and generous," Jagger said on his social media.
The vocalist of The Rolling Stones He also posted a photo of the two on stage, noting that Turner was "a huge support" in his youth, something he will "never" forget.
On Twitter, the National Aeronautics and Space Administration, better known as NASA, also posted a message to the "Queen of Rock" in which she assured that she was "simply the best."
In the daily press conference at the White House, the US government spokeswoman, Karine Jean-Pierre, learned from journalists from the death Of the singer.
"Tina Turner was an icon" and his death it is a "great loss for those who loved her and for the music industry," said Jean-Pierre, for whom the artist's songs "will live" forever.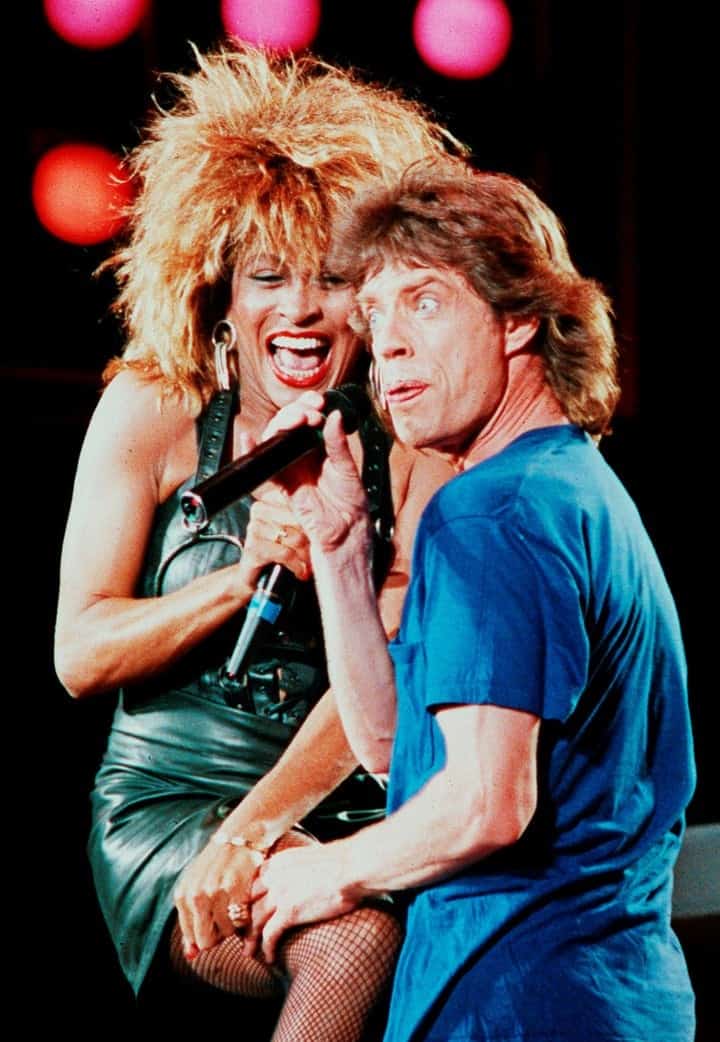 Former Los Angeles Lakers basketball player Magic Johnson shared a photo on his Twitter profile in which he appears with the actress Elizabeth Taylor and Turner, and assured that the interpreter of "Private Dancer" was "one of his favorite artists of all time" .
"His legacy will live forever among the stars"
On the death of Tina Turner
Johnson also stressed that he had the opportunity to see her on several occasions and that her shows were among "the best" that he had had to witness.
For her part, Mia Farrow, star of the sixties horror film "Rosemary's Baby" (The devil's seed, in Spain), shared two black and white images of the deceased interpreter with the caption: "The magnificent Tina Turner has left us" and the icon of a broken heart.
To these reactions was added the singer Shirley Manson of the alternative rock band Garbage, who in networks assured "not to believe this horrible news".
"My dear Tina Turner. I have loved you so long. I have so much to thank you for. I love you forever," she wrote.
Likewise, the leader of the group The Smashing Pumpkins, Billy Corgan, published a photo in tribute to the singer of "Private Dancer" whom he described as "legendary", while the author of "Summer of '69", Bryan Adams, regretted the death of "an incredibly powerful woman."
It may interest you
Tina Turner: the goodbye of the "Queen of Rock"
Tina Turner, the life of the undisputed queen of rock
Tina Turner, simply the best on stage
10 Iconic Tina Turner Songs To Celebrate Her Hit Discography
Turner passed away this Wednesday at the age of 83 after a long illness at his home in Kusnacht (Switzerland). Her powerful voice and explosive energy on her stage made her one of the most influential artists in rock history.
Source-www.diariolibre.com