With faith. Maya she is a young woman engineering student, who had to go out onto the streets and sell food to try to support his studies and help his family in some way because after the coronavirus pandemic they faced economic problems very serious.
Her story was made known by a woman, who used her social networks so that people who see her on the streets of Mexico come closer and can support her with about 15 pesos, which is the value of her stewed tacos in order to earn some money and support your loved ones.
As seen in the photo, she is with a small table with her pots and other implements and, behind her, she has put an umbrella for the sun. She is also accompanied by her younger sister who is holding a doll. Maya and the youngest are wearing their respective masks.
According to the post on Facebook, the young woman goes out every day to sell her tacos in various areas of Cancun, with all the elements to keep your food fresh and delicious as well as biosecurity measures to protect yourself from the virus.
The netizen's idea was to make visible the effort that students make to pay for their academic training, and of course, those who live in Cancun come to Maya's stand and can buy her delicious tacos.
Finally, hundreds of people in the social network congratulated her for her tenacity and pointed out that she is an example for other young people who perhaps do not value the effort of their parents when paying them a university degree.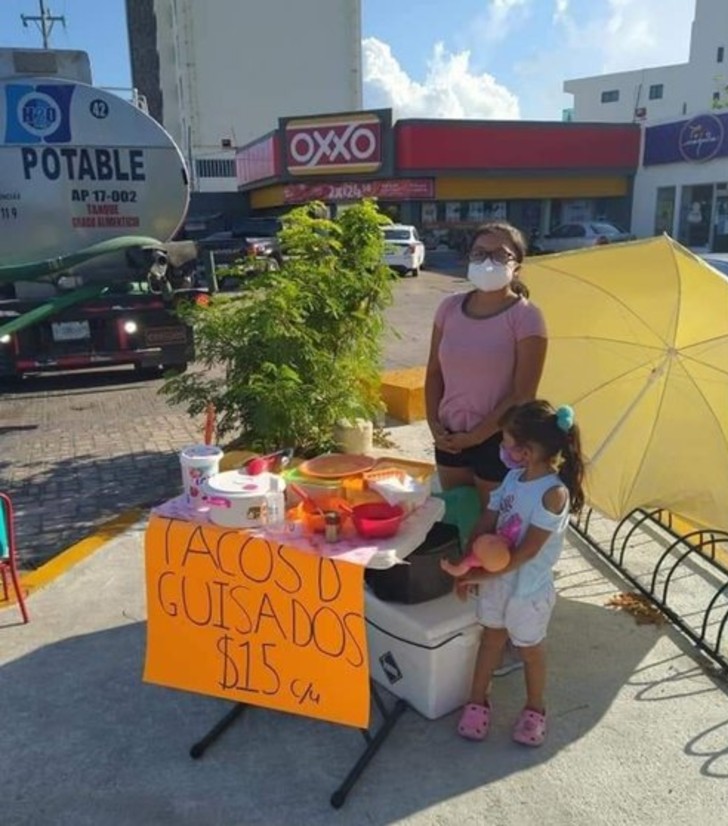 Source-elpopular.pe