Human Insurance held its traditional formative meeting, which featured the keynote conference "The Winning Mentality: keys to achieve the extraordinary", which was given by the prominent speaker Dr. Mario Alonso Puig.
The initiative has the objective of promoting the development of its strategic allies, clients and related parties.
This is the XIII edition of its renewed space "Human Encounter: Inspiring Conferences", which provides participants with interesting tools and knowledge that drive them to a high level of growth and productivity, both professionally and personally.
With vast experience in human intelligence, mind-body medicine, psychology and negotiation, Alonso Puig offered the hundreds of managers who gathered at the activity a look that allowed them to reflect on how to manage their talents and diversity in current times. , maintaining motivation, results and connection with the company, achieving extraordinary results.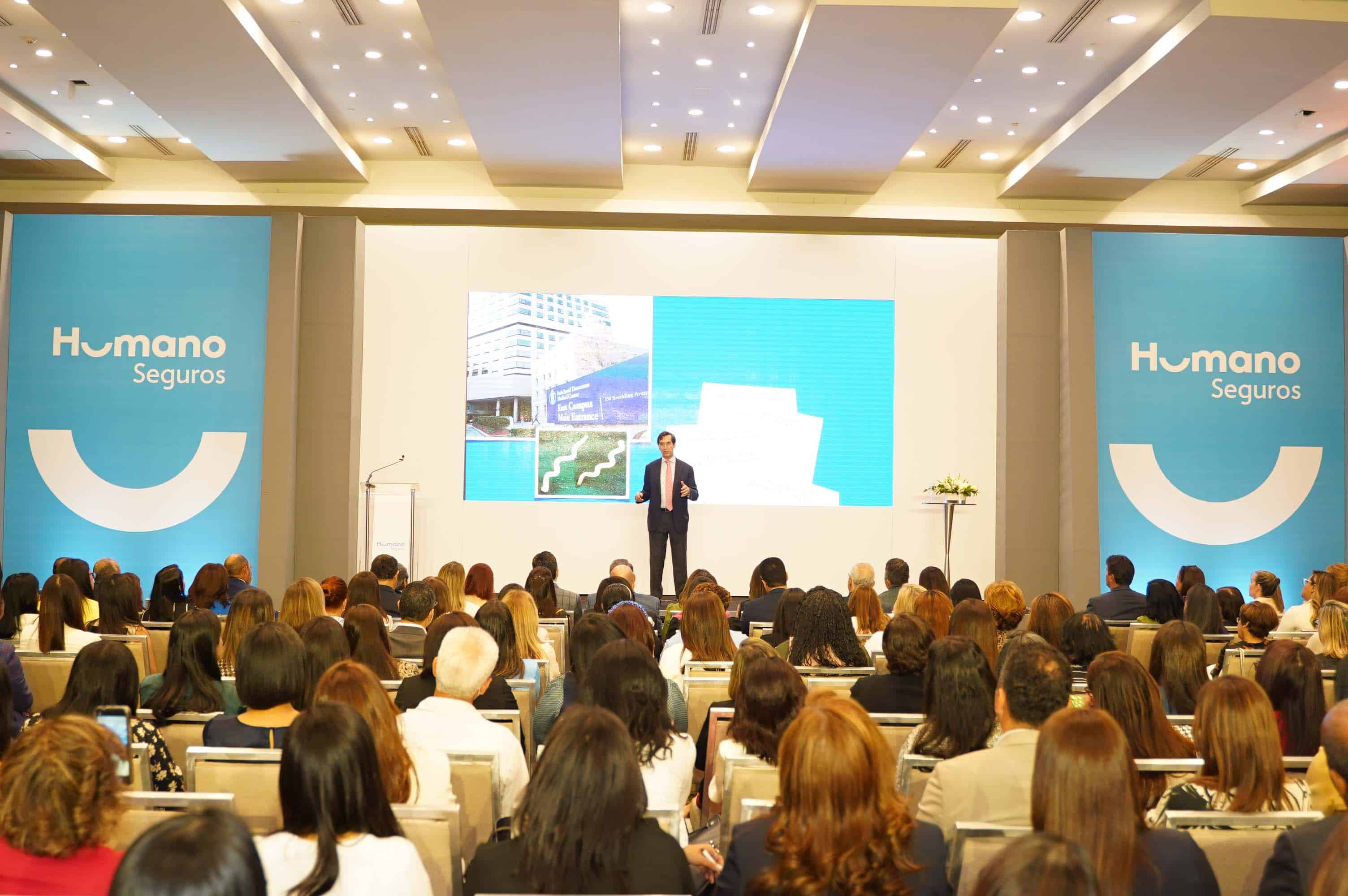 Also an international professor at IMD in Lausanne, Switzerland, and a member of the New York Academy of Sciences and the American Association for the Advancement of Science, he challenged those present to transform their way of thinking and align it with the goals high impact they wish to achieve.
During the activity, the Executive Vice President and General Manager of Human InsuranceJosé Zapata highlighted that this space inspires all of us to explore new frontiers, challenge our limits and reach exceptional levels of achievement and success driven by the development of our people.
"In Human Insurance, we firmly believe in the value of people as our driving force and key innovation engine. In this post-pandemic time, we are at a very particular moment for our organizations, where human talent management becomes a fundamental element of growth and the scope of the extraordinary within our organizations", he stressed.
Source-www.diariolibre.com