The custom of decorating our home and office with plants is growing, because it is a practical option that generates personalized beauty and has been shown to give well-being. The detail is that, sometimes, we do not have enough time to give it sun or water, so the most sought after are those that are not so demanding with care.
If the description identifies you, below, we reveal some indoor ones that do not need so much care, however, remember that the fact that they are shaded does not mean that they never require at least light, give them a little love at least when you are:
The Clivias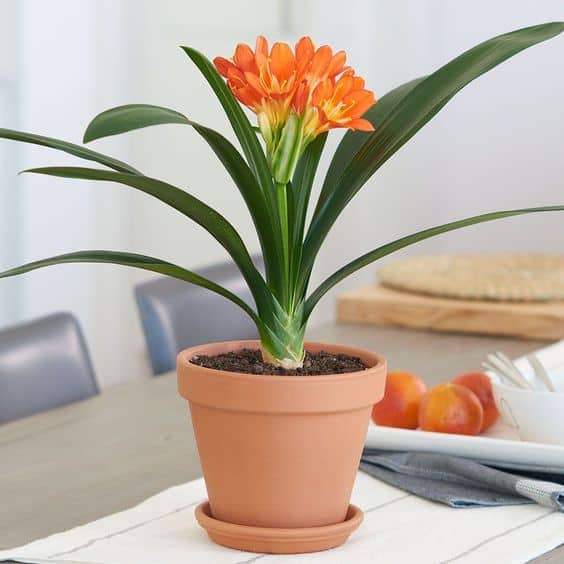 They are plants full of color and beauty, when they do not have flowers they are also a good ally to decorate, especially between February and May, which is the period in which they bloom. She requires light, but not direct, which means that she is ideal for your interior spaces. You can water once a week and even less, everything will depend on the pot and soil in which you plant it.
pothos plant
It has the benefit of being considered an air purifier, ideal for visually renewing a terrace or any room in the home that you can think of, taking into account that it is a hanging plant and that it should not rub against any item that could mistreat it, as well as expose it to extremely hot spaces. For the rest, it is easy to care for, it collects humidity from where you place it – once a week could be fine – and it is not very demanding on lighting.
zebra succulent
It is an elegance plant, in the offices they are one of the favorites because it brings beauty without you having to stress taking care of it; although you should keep in mind that you should put it where it has access to light, such as near a window and you should only add water when the substrate or soil is dry.
donkey tail
It is a very unique succulent and many bet on sculptures to give it a more artistic nuance. It grows downwards, it needs a lot of light but not direct and only water when the soil dries.
the anthuriums
There are a variety of colors that you will love to have in front of you, red, purple… that you can enjoy in the flowering season, which is spring-summer. To take care of it, you only need a humid environment, without exceeding it.
Source-www.diariolibre.com