An idol of Alianza Lima. After winning League 1 2021 against Sporting Cristal last season, the forward and scorer Hernán Barcos He surprised again on social networks with a particular publication that he made, being one of the most liked by his followers, blue and white fans and users in general.
And it is that through his Instagram account, the popular 'Pirate' uploaded a striking image of one of the most remembered characters of the series El Chavo del 8, which did not take long to earn 'likes' and be widely commented on in a matter of minutes after being uploaded.
Hernán Barcos gives Alianza Lima a shirt to an endearing character
There is no doubt that Barcos does not stop stealing the hearts of the blue and white fans with his actions, such as what he did with his nanny weeks ago, also with some small but big gestures that have to do with Alianza Lima, this time being a very special one .
Is about Carlos Villagrán, the popular "Quico" from the Roberto Gómez Bolaños series, who wore the '9' shirt of the Argentine player in two photographs that were shared by the footballer himself. In them, the Mexican actor is seen posing very smiling, which generated the joy of all the fans. Could it be that he is a fan of Alianza?
Although it is not indicated at any time that "Quico" has mentioned any sympathy for the team, the truth is that just seeing the image does not stop drawing the attention of all Peruvians.
"The idol of all, Quico. It is a great pleasure that you have the Alianza Lima shirt in your hands, the largest in Peru ", reads the description of the 'Pirate' post.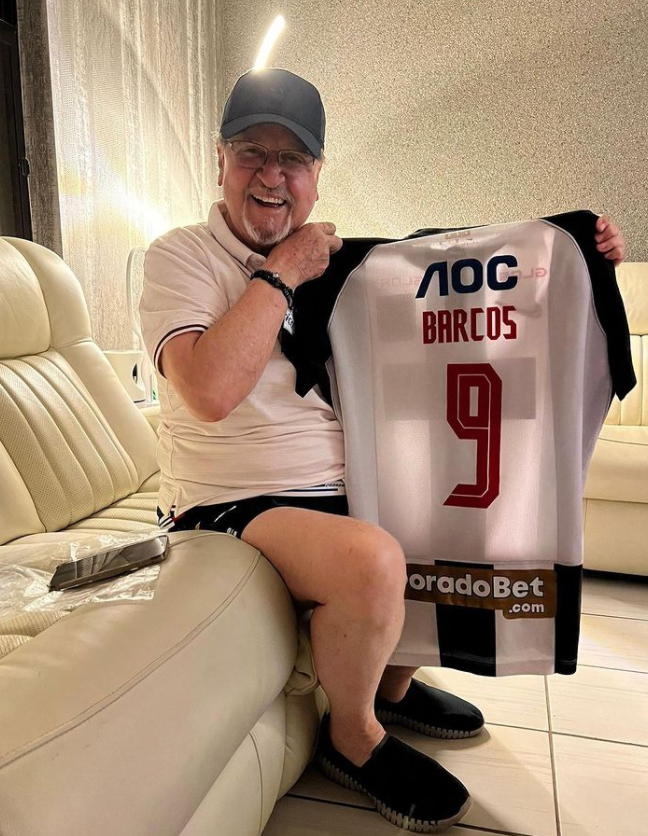 Photo: Instagram Hernán Barcos
Source-elpopular.pe