The fans of Vanessa Jerí asked for the return of the Peruvian actress to the small screen. For two decades the actress had her debut on Peruvian television.
Since he appeared in the fourth season of "Back to the neighborhood", Vanessa Jerí, in addition to upsetting the neighbors with her character Melody, brought back some memories in those who closely follow his career in Lima entertainment.
But this would not be the first time that the presence of the actress captivated viewers, since the same thing happened when she joined the cast of "A thousand trades", "This is life", "The virgins of the cumbia", among other series where he stole the hearts of several
so many want to know who is the owner of their love. Next, we tell you everything that is known about her husband Raúl González.
Who is Vanessa Jerí's husband?
The actress Vanessa Jerí has ​​tried to keep her private life, she has already been married for a few years and her new husband's name is Raúl Gonzáles.
Vanessa Jeri and Raul Gonzales They consolidated their love with the arrival of their only son. Raúl Gonzáles is a representative of renowned footballers, including Jefferson Farfan, who is responsible for his move to Shalke 04 and PSV.
The entrepreneur of renowned athletes, does not like to give statements to the press and prefers to keep a low profile. The time he was captured by the cameras with his wife was at the avant premiere of the film "La Foquita: El 10 de la calle", at the beginning of 2020.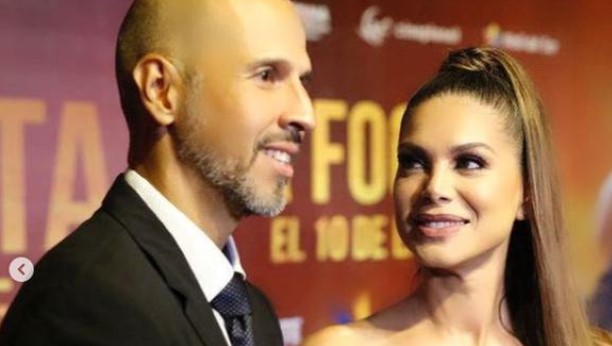 Vanessa Jerí and Raúl Gonzáles stay away from the cameras
At the avant premiere of the soccer player movie Jefferson Farfan, the couple made up of the representative Raul Gonzales pointed out that next to Vanessa Jeri they chose not to talk about their private life.
"Well, it is a decision of both, to take the relationship with a low profile, where we have always remained united, but we have not wanted to expose our relationship because we did not think it was necessary and we have done super well that way," he revealed Raul.
Source-elpopular.pe