Jessica Newton She stands out for being a former beauty queen and businesswoman. She has also organized the contest for several years Miss Peruwhose latest winner is Alessia Rovegno. She was also a model and represented the country in Miss Universe 1987. Although she did not take the crown, she reached the Top 10. Newton Sáenz is also the mother of four children and has been married since 2004 to the Spanish Fernando Sánchez de Lamadrid.
Although she is considered one of the most influential characters in the world of modeling, users have frequently questioned the role she plays in the Miss Peru and have even requested that he leave the organization. Given this, she has declared that she is "the owner" of the organization and that she has not received "any formal offer" from someone who wants to buy the franchise.
YOU CAN SEE: Jessica Newton: How did your romance with your husband Fernando Sánchez begin and how long have you been together?
How old is Jessica Newton?
the businesswoman Jessica Newton he is 57 years old. The ex-miss Peru was born in Callao on December 19, 1965. She did her basic studies at the Santa Úrsula school and, later, she followed the Marketing career.
At the age of 21, she represented Callao in Miss Peru 1987 that took place in the city of Cusco. After she won the pageant, she competed for the country in the Miss Universe organized the same year.
During the contest, he stood out for his ability to speak English and for announcing a social initiative to help children with delicate health conditions in hospitals in South America. In this way, she managed to integrate the Top 10, although she did not manage to place herself among the five finalists.
Jessica Newton represented Peru in Miss Universe 1987 at just 21 years old. Photo: composition LR/Misologist Peru/Facebook
Since when has Jessica Newton organized Miss Peru?
Jessica Newton In 1992 she became the youngest director of Miss Peru. She remained in the organization until 2004, the year in which she left the direction of the contest after the coronation of Maria Julia Mantilla like Miss World.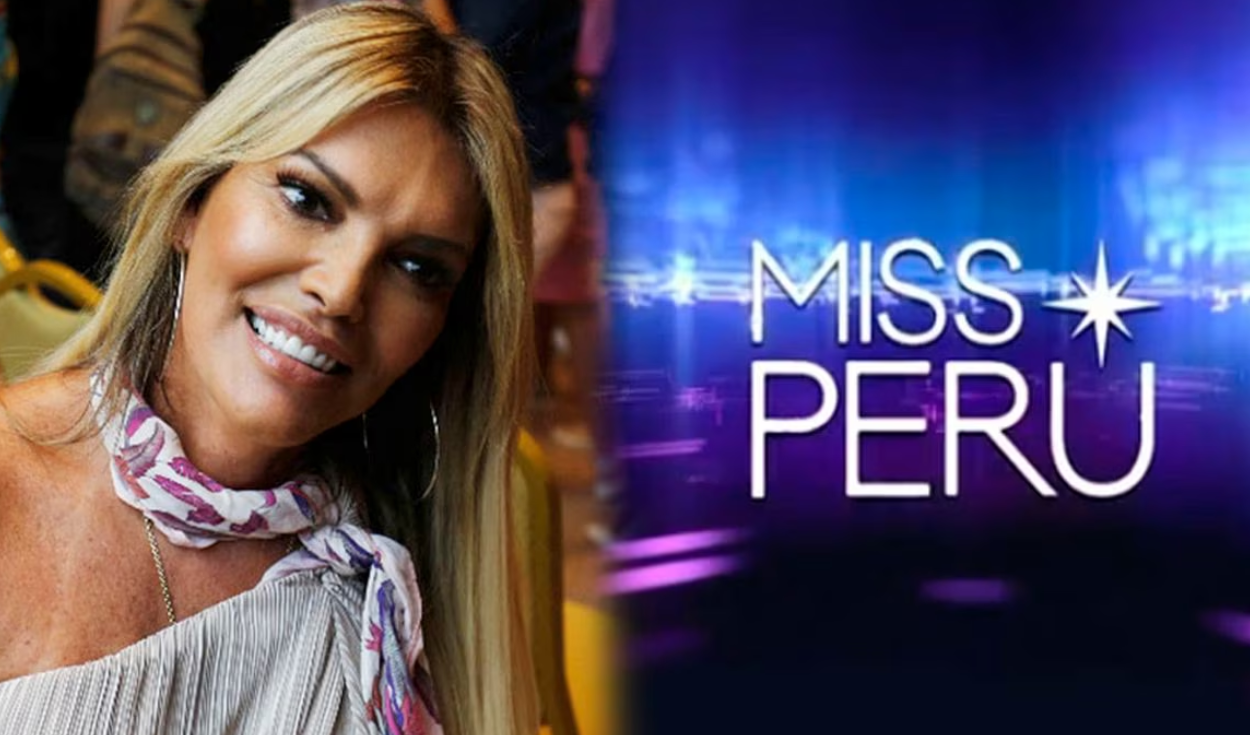 Jessica Newton resumed the direction of Miss Peru in December 2014. Photo: Flavio Matos / La República / Instagram
"The coronation of Maju Mantilla As Miss World 2004 it was special for me because of a promise I made to my husband. I promised to stop beauty pageants to get married, the day one of my queens won Miss World. So I did it. We got married in 2004 ″, she pointed out to a local medium. After that, she married the Spanish Fernando Sánchez de Lamadrid.
YOU CAN SEE: Jessica Newton: how was your participation in Miss Universe 1987 and what position was you in?
Later, in December 2014, Jessica Newton announced her return to the direction of Miss Peru. She assured that she did it so that the contest has a "social anchor". "I want Peru to be the setting for the next Miss Universe because it has everything," she told a national newspaper. Since then, she has remained at the head of the organization.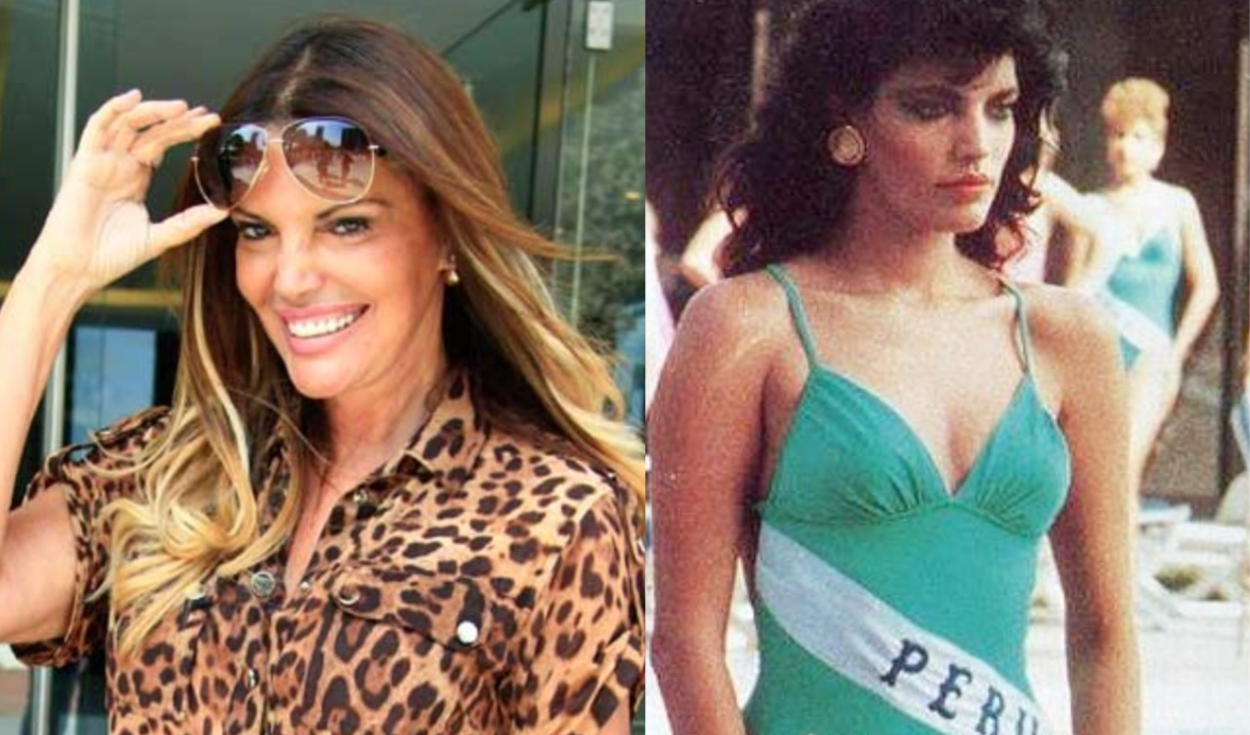 Jessica Newton resumed directing the Miss Universe in 2015. Photo: composition LR/broadcast
How was Jessica Newton's participation in Miss Universe 1987?
As mentioned, Jessica Newton not only directs Miss Peru, but at the time won the pageant. This allowed her to participate in Miss Universe 1987, in which she stood out for her good performance on stage and for her fluent command of English.
She also stood out for making known her desire to help sick children in Peru and the rest of the countries of South America together with other models.
"We are working together (with other beauty queens) and we want to help hospitalized children in South America. I want to do it first in my country. When I met them, they were all very kind and said they wanted to come to my country to help me," she said during her participation. Thus, she managed to enter the Top 10 of the contest.
Why was Jessica Newton opposed to Laura Spoya being crowned Miss Peru?
were the cameras "Love love love" the ones that captured Laura Spoya and Renzo Costa together in a reggaeton concert, just before the coronation of the Miss Peru Universe 2015. This situation caused a scandal, since the businessman was part of the qualifying jury of the contest.
YOU CAN SEE: Amanda Dudamel: how old is the first runner-up of Miss Universe 2022 and what businesses does she own?
Faced with the wave of questions, Jessica Newton came out to defend the election of Laura Spoya as Miss Peru Universe 2015, pointing out that it did not depend only on Renzo Costa's vote, because the jury was made up of 21 people.
According to Jessica Newton, she doubted that she could be chosen as Miss Peru 2015, because "everything was stained". "Quit and next year you compete again," she advised her.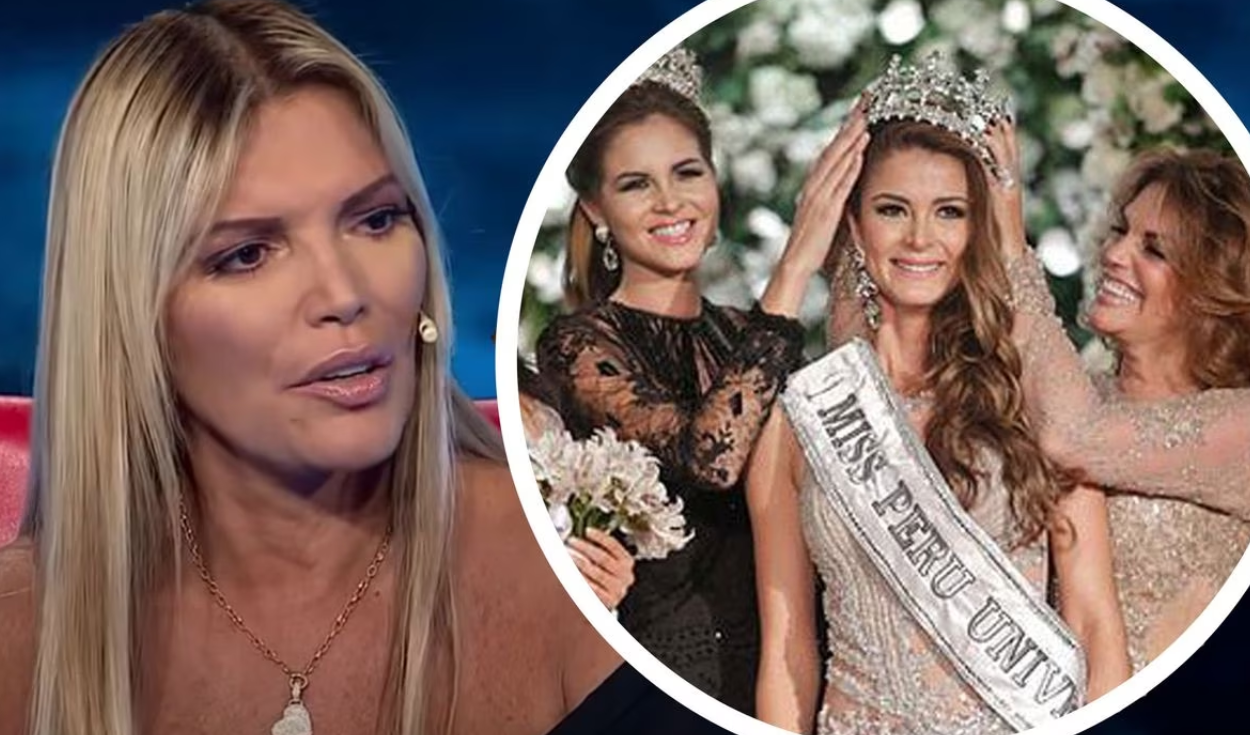 Miss Universe 2015 was not without controversy. Photo: Composition LR/America Shot
Source-larepublica.pe