The benefit concert was held despite criticism. Although it did not have the reception they expected and some have described it as a resounding failure. Last Sunday, July 3, the benefit concert 'Todos por John Kelvin' was held, despite the controversy generated by this event, since the singer is being held in prison after a complaint of physical aggression against his wife and mother of 3 of his children. Dalia Duran. What happened this time?
YOU CAN SEE: John Kelvin: "How daring", Peluchín and Gigi Miter are outraged by the letter he sent to Dalia Durán [VIDEO]
In América Hoy they gave details of what this show was, which brought together well-known artists who gave their support to the cumbiambero in these complicated moments. According to John Kelvin's family, the money raised will be directed to his minor children, but Dalia Durán made it clear that she will not receive any financial contribution from her.
The concert by the singer did not have the expected reception since some empty places are seen. According to program sources, about 100 boxes were set up and sold at 250 soles each.
General admission was 30 soles per person. Taking the accounts, the television hosts considered that a total of 10 thousand soles would have been collected.
"If each box cost 250 soles, cheap… They must have raised 7 thousand soles or even 10 thousand more or less," said 'Rulitos'.
YOU CAN SEE: Metiche questions John Kelvin's lawyer for denying Dalia Durán's loan: "Pressure" [VIDEO]
Manolo Rojas on John Kelvin benefit concert: "The artists who help are not to blame"
They are supportive. The Peruvian comedian Manolo Rojas revealed that it would not be the first time that the artists have come together to support a cause, this in reference to the benefit concert for John Kelvin and his children, who was sentenced to 21 years in prison for violating Dahlia Duran. The figure of El Reventonazo de la Chola revealed that the only intention is to help.
"If artists show solidarity with those who are in disgrace, that's fine. The artist's heart is noble, artists have helped each other all our lives, and what that person who fell in disgrace does later is already on their conscience. The artists who help are not to blame, they help from the heart. I have helped many times, if they call me, I go and collaborate, "he said. Manolo Rojas.
YOU CAN SEE: John Kelvin: That's how the cumbiero benefit concert was, wasn't it well received?
Dalia will ask for guarantees for her children and her nanny by John Kelvin
Complicated moments. Dalia Durán faces a difficult moment after learning that her husband, John Kelvin, sent her a notarial letter to ask her not to mention him anymore, despite serving a 21-year prison sentence for physically and psychologically assaulting her. Because of this, she made a drastic decision.
"It's money that John had to pay me back, I have all the proof. I'm going to ask for guarantees for my children, for the nanny too. I've seen people in my neighborhood, in my children's nest. They are relatives of someone who is in the same pavilion as John," she said, quite agitated.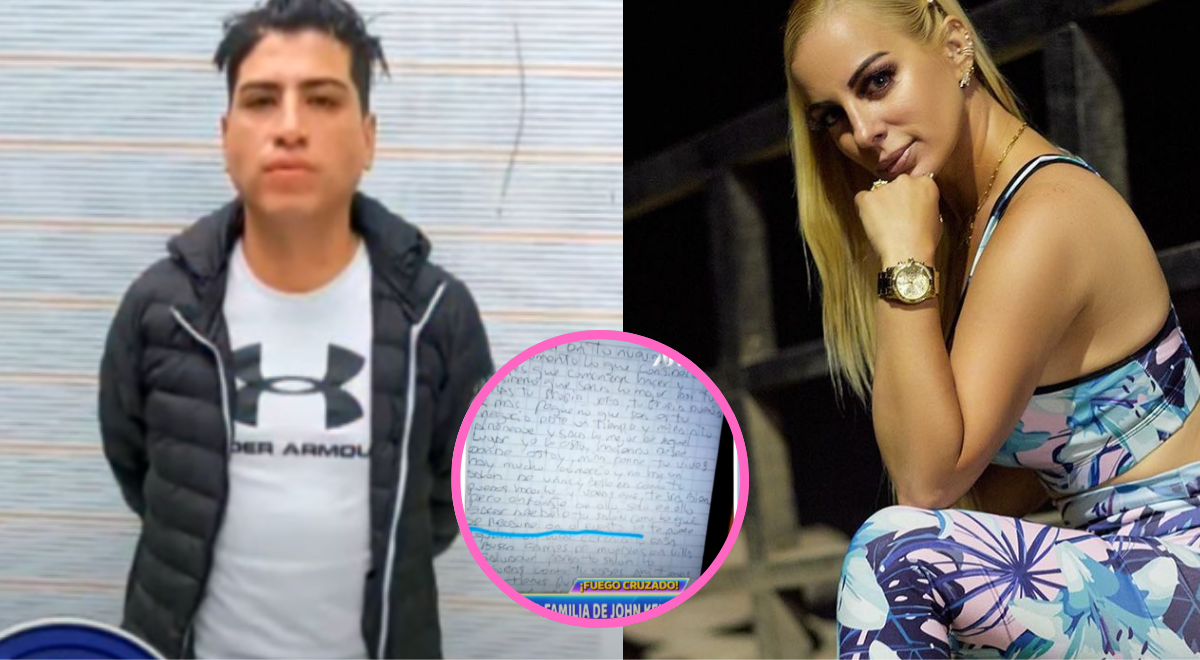 YOU CAN SEE: John Kelvin: That's how the cumbiero benefit concert was, wasn't it well received?
Dalia Durán after John Kelvin's concert: "I keep evidence because it is my only weapon"
The Cuban Dalia Durán attacked John Kelvin after the concert was held, which did not have the expected reception. Let's remember that she made it very clear that she would not accept a single sol from the proceeds of this event.
"We all have the right to defense and if the defense determines that he should be free and that the evidence is null, what can I do?" was the first thing he said Dahlia Duran for "Love and Fire". Furthermore, he replied that he has evidence against John Kelvin and explained why.
"I do everything with the law and the truth in between. It is not that I keep evidence because at some point I can harm him. I keep evidence because I have realized that it is my only weapon today because I cannot trust even the father of my children. In that man who swore he was going to protect me," he added Dahlia Duran.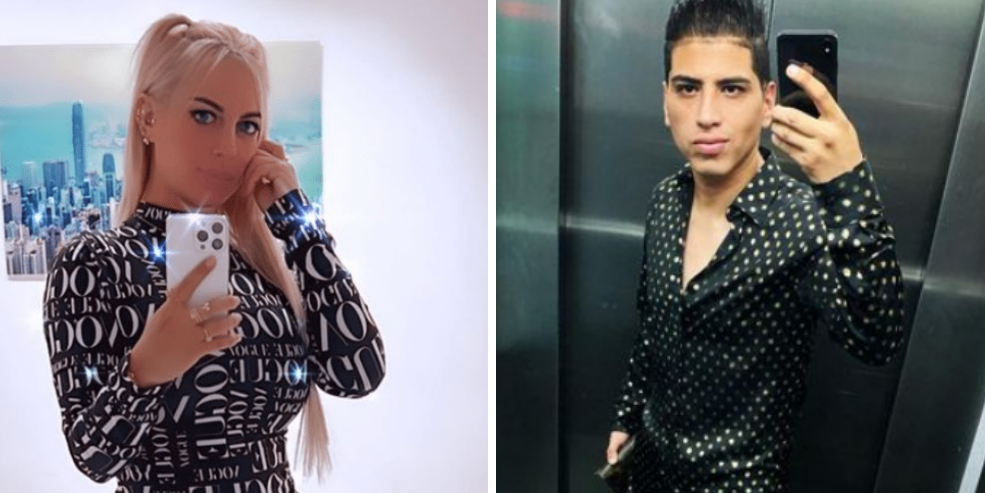 YOU CAN SEE: John Kelvin's lawyer denies that Dalia Durán gave him money: "Where is the evidence?"
Dalia Durán is furious and reveals that John Kelvin asked for help from prison: "He said he spoke ill of him"
Dahlia Duran he got tired of everything and went out to tell a fact that nobody knew. She was furious by revealing that John Kelvin called her 12-year-old son to ask her for help and to google what she said about him.
"He called a 12-year-old boy and told him: 'Help me, your mom is saying this,' he told him he was talking badly about him. My son started hitting his head, he said: 'Dad, but I'm 12 years old,'" he said, later revealing that he asked his son to turn off his WhatsApp and not answer anyone until he arrived. Despite this, she made it clear that she has not prevented her ex from continuing to contact her children.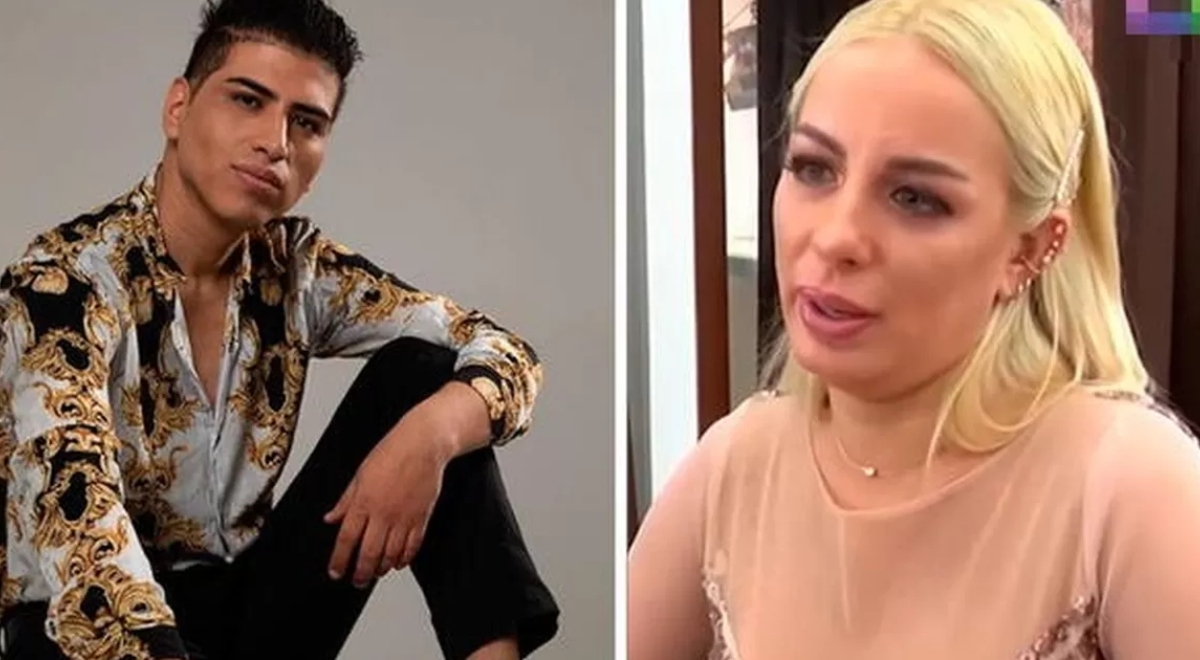 YOU CAN SEE: Metiche questions John Kelvin's lawyer for denying Dalia Durán's loan: "Pressure" [VIDEO]
Karla Tarazona reveals which singers who support John Kelvin's concert would have complaints
This is how the host Karla Tarazona expressed herself, who does not always hesitate to give her point of view on show topics in her program D'Tomorrowwhich gives from Monday to Friday for Pan American at 10:30 in the morning. Today, as is customary in the 'Bites of the show', is that the businesswoman spoke on the subject of Dalia Durán and John Kelvin, characters that are once again a trend.
"Each one knows what they are doing, but the only thing I can say is that several who are going to collaborate in that event are cut from the same cloth as John Kelvin (…) How many people have been denounced!" he added, surprising the press, since singers like Jonathan Rojas defend themselves by supporting this cause.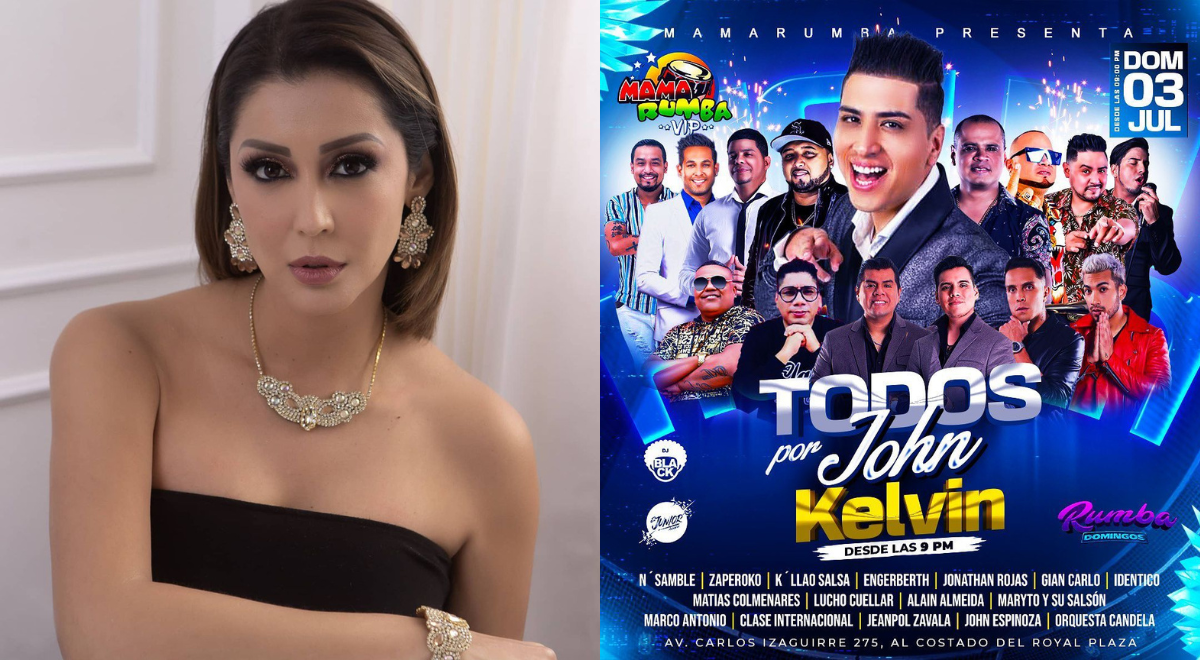 YOU CAN SEE: Dalia Durán: How she began her life in Peru, where she fought and suffered for love
Lucho Cuéllar and his controversial comment at the John Kelvin concert
The former member of Team 5 On stage, he sent a message to the public about forgiveness, with a clear allusion to the difficult moment that John Kelvin is going through. "To err is human, to forgive is divine."
Magaly Medina's reporter approached him to get his opinion on Dalia Durán's complaint to her colleague. In this regard, he assured that her presence at this event is to support her family. Let us remember that Lucho Cuéllar shared the stage for a long time with Jhon Kelvin at the time they were part of Group 5.
"The only thing I can tell you is to keep going, you have to assimilate the guilt that you have. You will see the legal issue separately, what we are doing is supporting the expenses that they have as a family, "said Magaly TV La firma.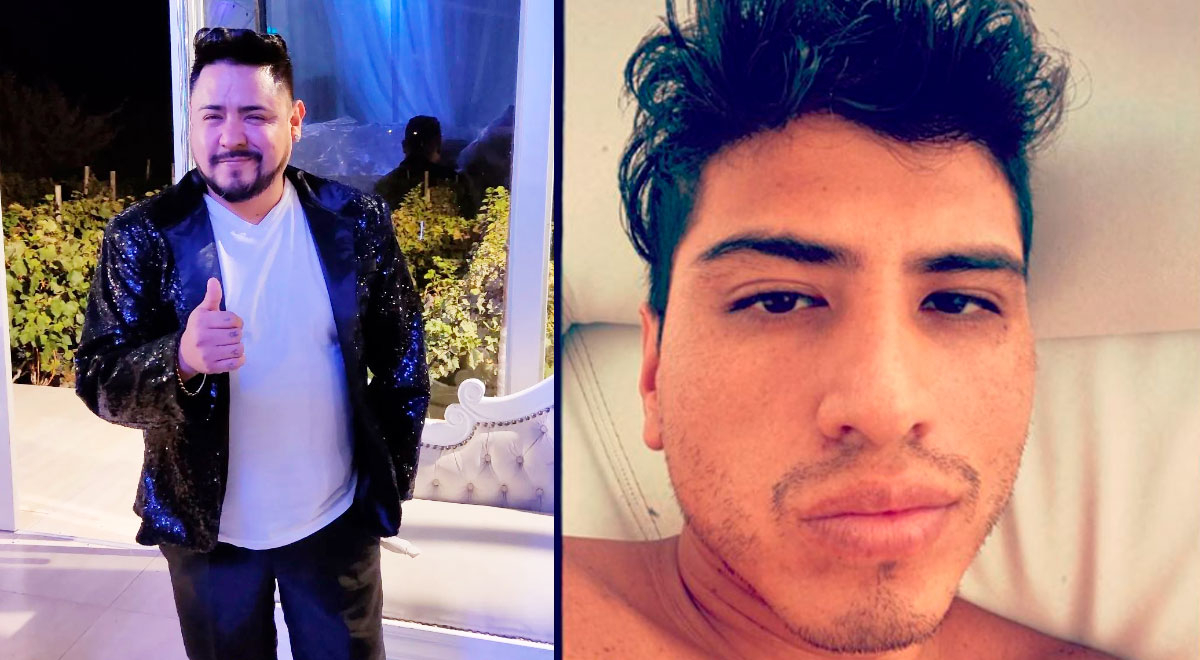 YOU CAN SEE: Dalia Durán cries for a concert for John Kelvin: "That money will not be for my children" [VIDEO]
John Kelvin could get out of jail with habeas corpus
The lawyer of the singer Jonathan Sarmiento or known in the artistic world as John Kelvinrevealed that he has already filed a habeas corpus to annul the sentence of 21 years in prison against him, which was issued for the crime of assault and rape against his ex-wife Dahlia Duran.
Ricardo Franco of Cuba, indicated that he will fight for his sponsor to be released. Likewise, he reiterated that the mother of Sarmiento's children would have made this accusation to stain the honor of the cumbiambero. These words were condemned by the citizens, since he is only re-victimizing Durán.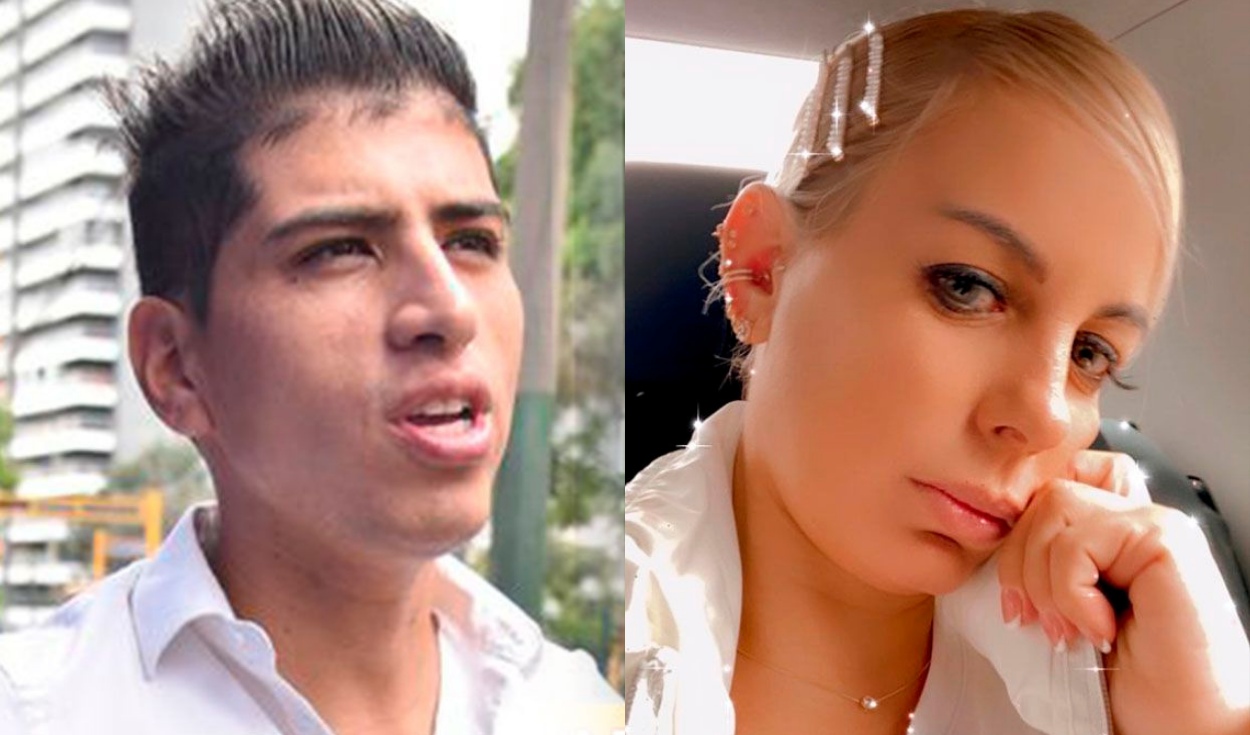 Dalia Durán's mother is seriously ill
Giving details of his mother's health, Dahlia Duran made known how powerless she feels by not being able to help her while she deals with various decompensations that have aggravated her health for being worried about her situation with John Kelvin.
"My mom is seriously ill, can I go see her? Can I go visit her? He has the ease of having his family here. I can't take a flight to go see my mom or have her here by my side so I can take care of her, thanks to all these things that are happening. My family is also affected… Everything has complicated her (her mother's) and it's all my fault, "he lamented.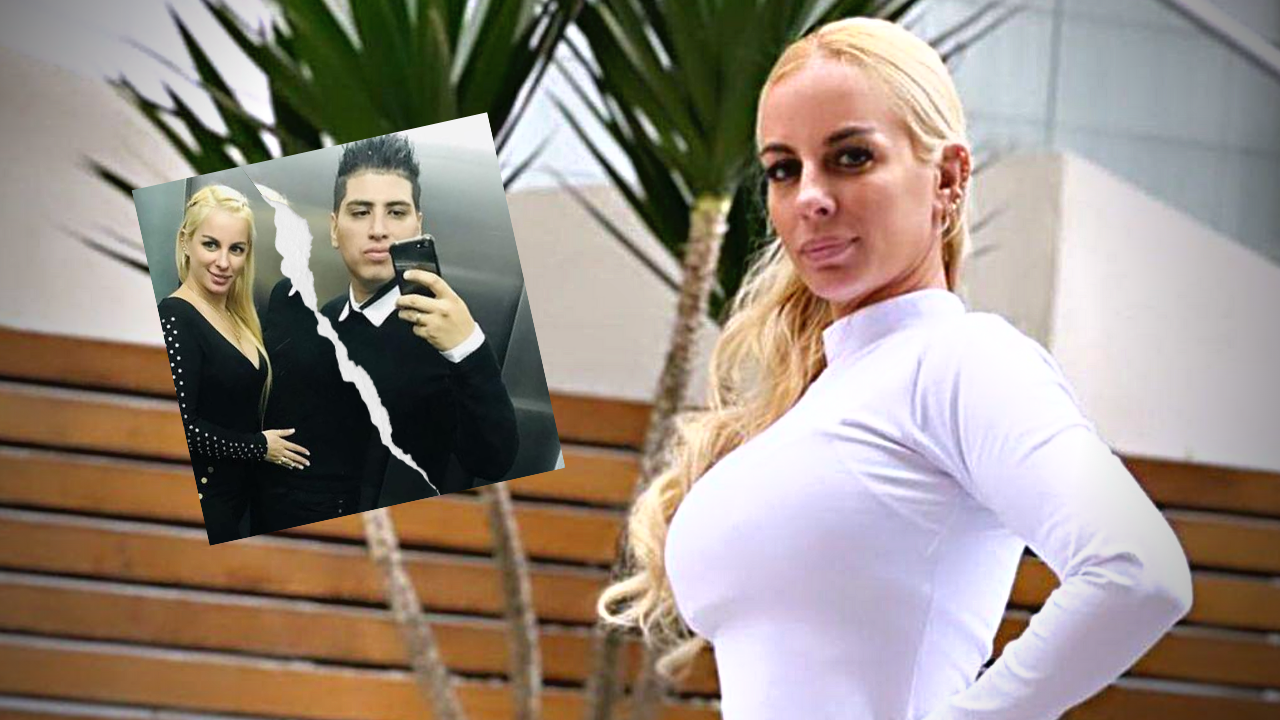 YOU CAN SEE: Dalia Durán is furious and reveals that John Kelvin asked for help from prison: "He said he spoke ill of him"
What are the female emergency lines?
Call free to line 100.
Start the private conversation by clicking here in the chat 100 of the Ministry of Women.
Call 105, in case of serious acts of violence at the time. (Peruvian National Police telephone exchange).
Call the Women's Emergency Center for psychological, legal and social assistance directly at (01) 4197260.
Contact the national police stations closest to your home. Check the phones here.
Dial from your landline to the health center closest to your home. Check the phones here.
Remember that it is not necessary to have visible traces of abuse to report it. You can make complaints of psychological violence as well.
Metiche questions John Kelvin's lawyer for denying Dalia Durán's loan
And the tests? Yesterday the model Dalia Durán spoke in America Today to deny those who criticize her for allegedly opposing the concert of her ex-partner John Kelvin, however, what the blonde maintained all the time is that she does not want her children to be used as an excuse, since she was not given notice of the reason for the concert .
In these statements it was revealed that the model had lent around 4 thousand soles to her attacker, stating that she has proof of this and that it was to invest in her brand of jail wallets and backpacks.
After these strong statements is that the lawyer of John Kelvin was consulted by D'Tomorrow where he stated that everything was a lie, that he had been warned and that he never lent money to his client.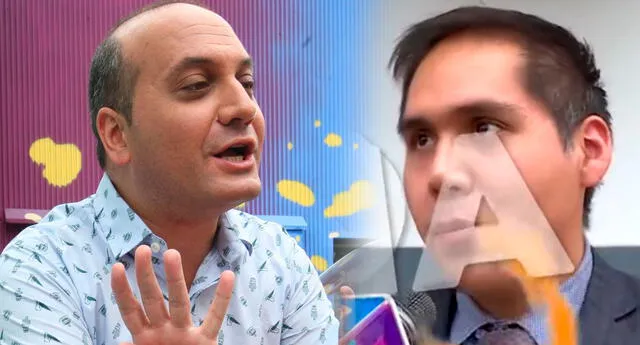 Valeria Piazza is outraged by criticism of Dalia Durán for sentencing John Kelvin: Is it disproportionate?
I can not stand. The television host Valeria Piazza spoke out for the series of attacks that Dalia Durán would be receiving from the family of John Kelvin and his fans by assuring that the sentence against him would be disproportionate.
The figure of América Televisión went all out against the people who questioned the word of the Cuban Dalia Durán and lashed out with everything to ensure that no woman or human being would have to live what she had to endure and that justice She was the one in charge of dictating a sentence to the cumbiambero.
"How is it going to be disproportionate? This fight is really quite strong… These qualifiers 'scoundrel', 'shameless'… There is no consistency," he said. Valeria Piazza when pronouncing on the sentence against John Kelvin for 21 years in prison.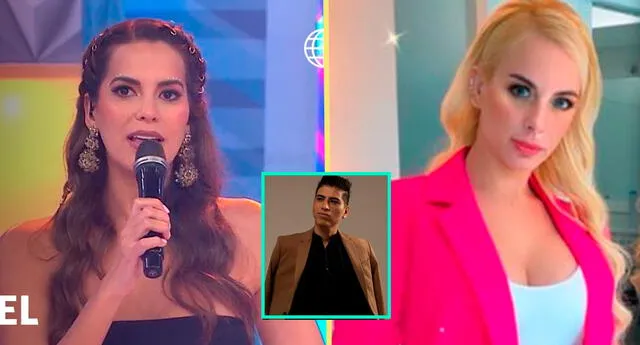 John Kelvin: "How daring", Peluchín and Gigi Miter are outraged by the letter he sent to Dalia Durán
They did not remain silent and expressed their opinion. The controversial conductors Rodrigo González and Gigi Miter They did not hesitate to express their total annoyance after reading the last letter that John Kelvin sent to Dalia Durán. The drivers of "Love and Fire" Apparently he couldn't believe what they were reading in the program and that is that the cumbiambero even said what he should do from now on.
In the letter, John Kelvin He began by writing the following: "I am a prisoner and being away from them is very difficult for me. You are free but I understand that at times you feel that the world is closing in on you. Now you know that life is not easy and even more so with a family burden".
About, Rodrigo Gonzalez Extremely indignant, he told her: "You are imprisoned for your actions. This manipulator. You are not someone's savior either because you almost killed her and that is why you are imprisoned."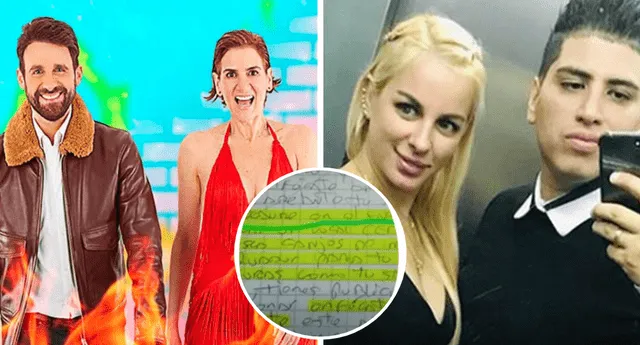 Source-elpopular.pe