Recently, it went viral complaint filed by a woman to his neighbor for having sent him an acquaintance sticker of the character Pablo Escobar in the WhatsApp chat of a residential complex located in Chacao, east of Caracas, Venezuela. How did the discussion start and what was the final decision of the justice of the peace?
A neighbor received a sticker from Pablo Escobar on WhatsApp that she interpreted as a death threat. Photo: Xataka Mobile
Pablo Escobar, meme: how did the dispute over a sticker in a WhatsApp chat start?
The strong conflict between neighbors began when it was revealed, through a WhatsApp group chat, that a resident used a parking space that was not his property.
In this regard, a user explained what would be the correct use of the car stalls. In response, a member of the condominium sent a sticker of the well-known "Patron of evil", a character from the eponymous series that narrates the life of drug trafficker Pablo Escobar, who in the dramatization used to write down the name of his enemies in a notebook.
"A newcomer to the building, rented, got into the controversy and gave his opinion, which is valid, but one of these ladies told him that he could not speak, because he was not an owner and it is new. He sent him a sticker of Pablo Escobar and The other lady interpreted it as a death threat," tells the head of the condominium board of the building where the dispute happened, Frank Monroy, to the NTN24 medium.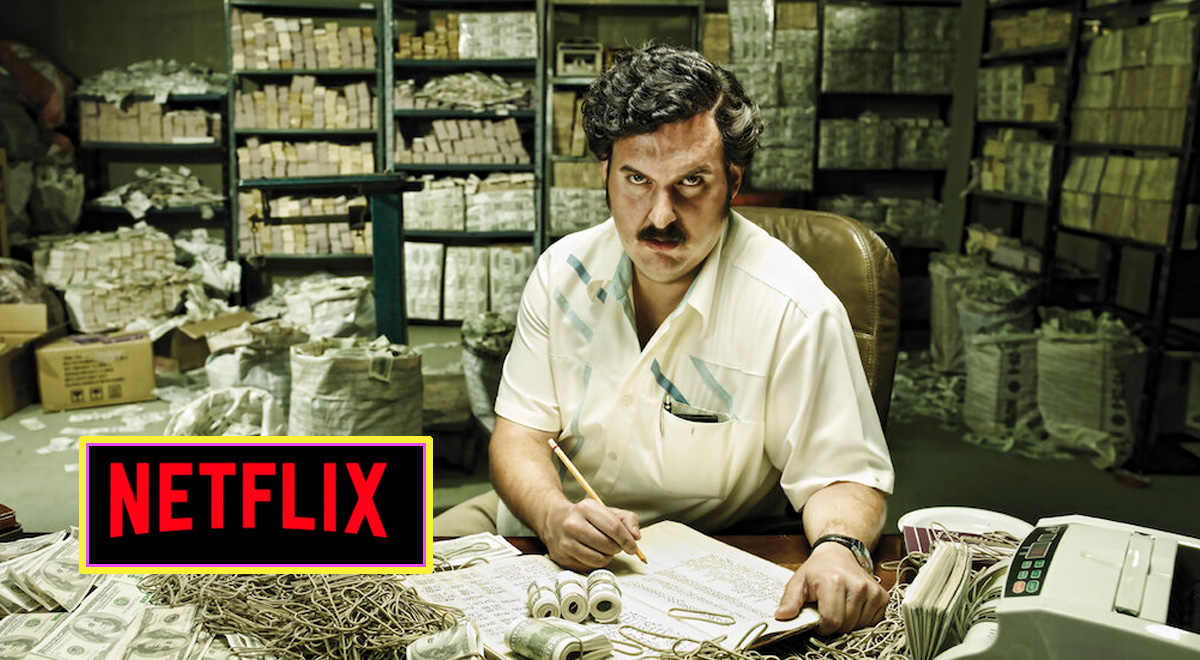 "Pablo Escobar: the patron of evil" was a series based on the life of the Colombian drug trafficker. Photo: composition LR
Pablo Escobar sticker: neighbor denounced the fact and judge intervened in the case
The conflict, which is already three months in the making, came to a head last week. In accordance with Monrroy, the young man received a court summons with a justice of the peace, an organization attached to the Governor's Office of Miranda and not to the Mayor's Office of Chacao.
"The judge scolded the boy and he sent word to the condominium board that we had to make some sensors in the Whatsapp group and that neither the stickers nor the opinions of those who are not owners could be allowed", Frank counted.
The case became relevant on Thursday the 25th, due to a thread on the social network Twitter made by another neighbor of the condominium in which she recounted what had happened. "No one has used 'the hitman sticker' again," the user commented.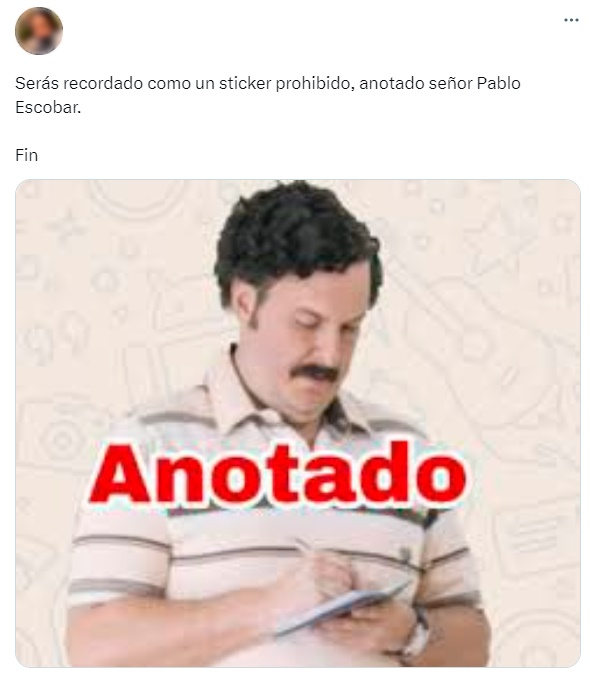 This was the sticker that caused the conflict. Photo: Twitter
Source-larepublica.pe