The 22-year-old volleyball player, Keyla Alvesplays for the Osasco Volleyball Club of Brazil and plays in the libero position, and although she is doing well being a 'Matadora', she has admitted that venturing as an entrepreneur, influencer and mainly in the world of onlyfansgenerates more income than his career as a professional athlete.
And it is that Keyla commented in an interview for a media outlet in her country that she considers herself a highly competitive and professional athlete, but that things off the court began to grow a lot for her, so she began to pay more attention to that parallel career, the onlyfans. "Like it or not, today is my biggest income. The business is another, as a model, influencer, businessman and entrepreneur"held.
His photos caused a furor and impacted internationally through social networks, where only on his personal Instagram he has more than 1 million followers. Amount that he has achieved thanks to his talent on the courts of volley and also, in large part, due to the physical beauty that each image conveys.
Keyla Alves, volleyball player who now ventures into OnlyFans.
Doesn't do nudity on OnlyFans
Despite the fact that this page for adults is directed to sexual content, Keyla has made it clear that she does not do this type of content and that the photographs she posts are lighter and have a professional touch. She, in turn, stressed that she earns up to 50 times more through this web business than playing volleyball every weekend in Brazil.
"I earn about 50 times more with digital platforms than with volleyball and more on OnlyFans, because the monthly price of 16 euros is fixed"revealed the matador, who also claimed to have already earned more than 500,000 dollars through this business.
"The photos I post on my OnlyFans page are totally intended for 'light' and professional shoots. No nudity or anything like that. Anyone looking for this on my profile won't find it." The carioca volleyball player made it very clear.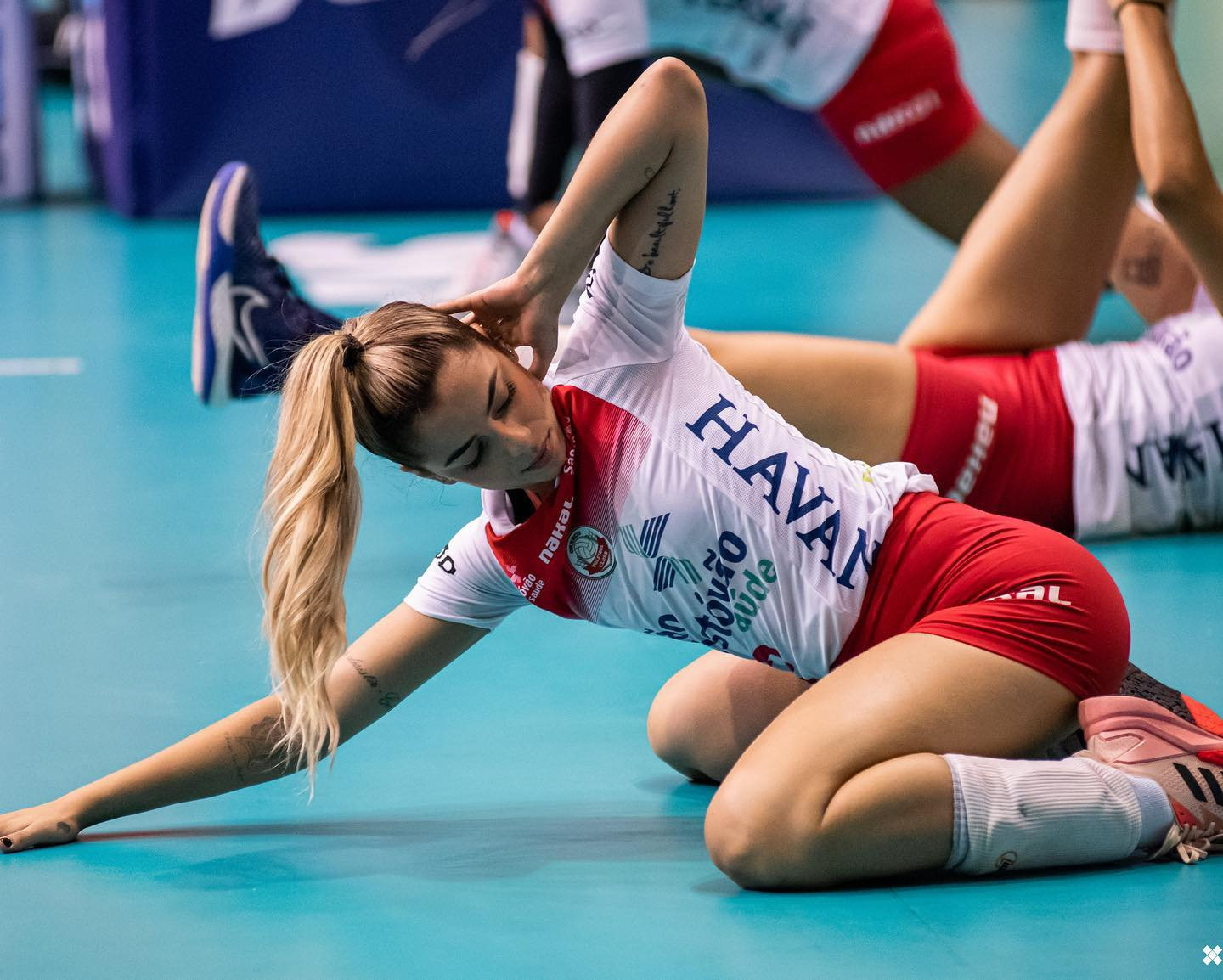 Keyla Alves, during her warm-ups with the Osasco Volleyball Club of Brazil.
He does not plan to give up volleyball
Despite the good income that she now accumulates as an influencer and model, the number 2 of the Osasco Volleyball Club affirms that his priority is sports and rules out leaving it to dedicate himself fully to OnlyFans. As she indicated, she only adjusts to the other facet of her to have a good income and lead a quiet life with her family.
On the other hand, it is worth noting that in 2018 she won the South American Volleyball Championship with the Brazilian National Team, where she won the award for the best libero of the tournament. Talent for this sport, she has.
More information at libero.pe
Source-libero.pe