Royal Salute continues to celebrate the harmony between the sport of kings, polo and Scotch exceptional. On this occasion, he presents the novelty of his annual polo collection: Royal Salute 21 years "Jodhpur Polo Edition".
Her British Majesty's ambassador's residence in Santo Domingo, Dominican Republic served as the setting to celebrate the magical Blue City of Jodhpur, India, the birthplace of modern polo. Representatives of Pernod Ricard Dominicana together with Ambassador HE Mockbul Ali OBE and his wife Sajeda Qureshi, received clients and related parties, including representatives of the Dominican government, business associations, senior executives and strategic partners.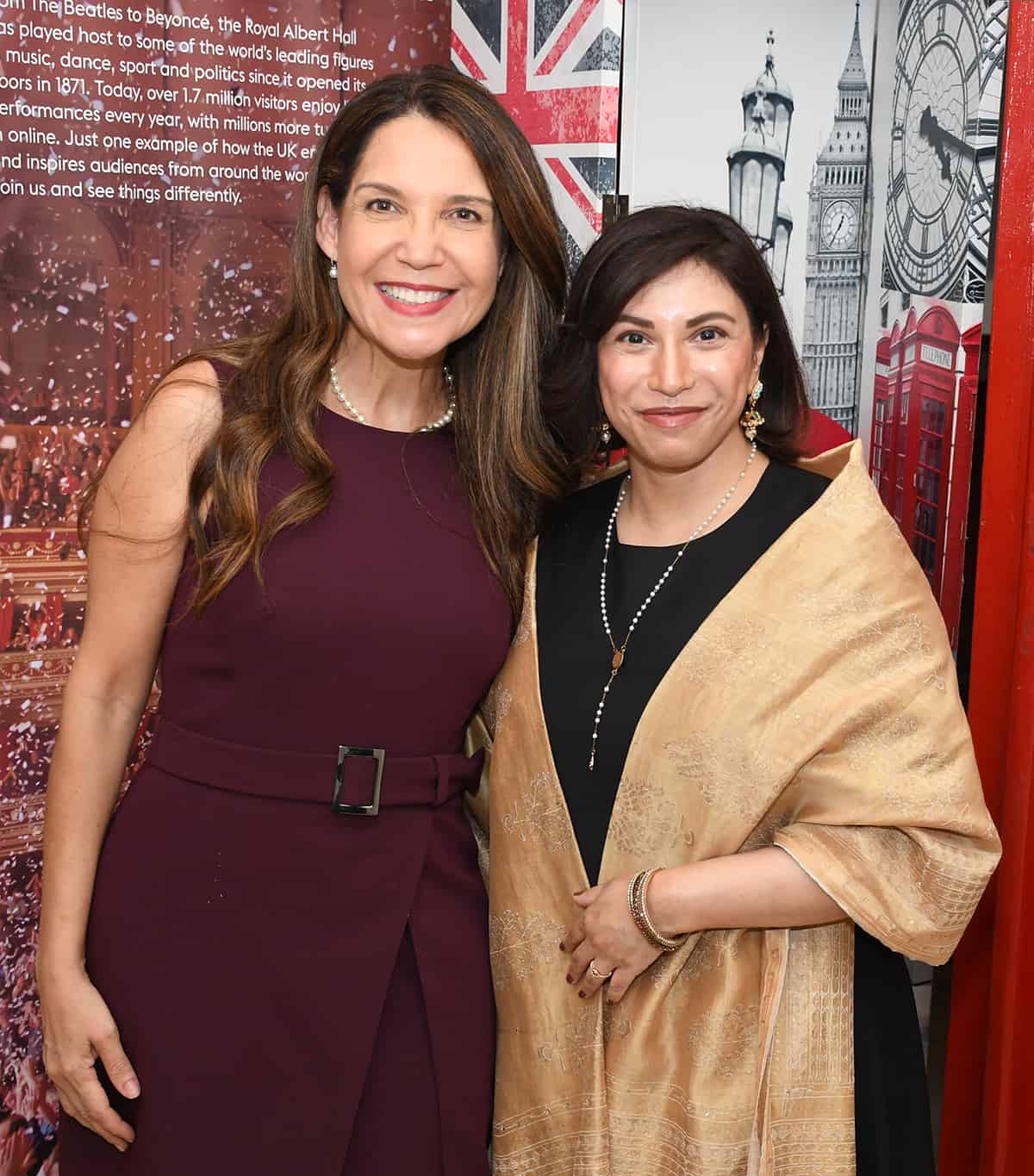 HE Mockbul Ali OBE in his welcoming remarks said: "It is an honor to host you tonight and I am very grateful that you are here to celebrate with us the launch of Royal Salute Jodhpur Polo Edition in the Dominican Republic. It is named after the ceremonial twenty-one gun salute that is fired from the Tower of London to mark special royal occasions. (…) Jodhpur, the second largest city in the Indian state of Rajasthan, is one of the oldest homes of polo, enjoying a long association with the game and with the United Kingdom. Today, it continues to occupy a mythical place in the world of polo and has produced many great figures within the sport."
This limited edition, dedicated to the iconic destination of Jodhpur, a truly fascinating place and one of the historic homes of polo, is inspired by its vibrancy, its authentic roots in royalty and rituals, and its magical and colorful city. It is a city full of energy and history with a unique culture.
Drawing inspiration from the rich spices and flavors of India, Master Blender Sandy Hyslop has created a bespoke blend aged for 21 years, using a blend of carefully curated single malt whiskeys completely finished in virgin oak casks. He "Jodhpur Polo Edition" is the result of a rich and velvety golden blend of exotic fruits, with a spicy finish.
Helena Dionisio, Country Manager of Pernod Ricard Dominicana, stated: "Royal Salute has a long and proud affinity with polo, sponsoring international tournaments and special events around the world. However, the deeper bond is that we share values ​​with the noble game of honor, skill and integrity, and a vibrant sense of tradition. We are delighted to add another exceptional expression to our polo collection, and our Master Blender, Sandy Hyslop, has done a remarkable job of creating something new and different, which holds all the prestigious hallmarks of Royal Salute".
The box design is a work of art encapsulating the 21 year old blend of the Jodhpur Polo Edition bringing to life the beauty and vibrancy of the Blue City, depicting a polo match taking place at the gate of the Maharaja's palace, just as it happens in real life.
The rich blues of the town's buildings and the deep pinks of the region's national flower, the Rhoda, that grow around it create a truly enchanting scene, making a magical gift for any whiskey lover. Originally painted blue to indicate its occupation by the Brahmins, its sea of ​​blue and indigo houses makes the Blue City one of the most iconic destinations in the region. A truly fascinating place and one of the most historic houses in polo.
Jodhpur Polo Edition 21 Years has been released in limited quantities beginning in April 2023 and is available at select luxury retailers worldwide.
Source-www.diariolibre.com