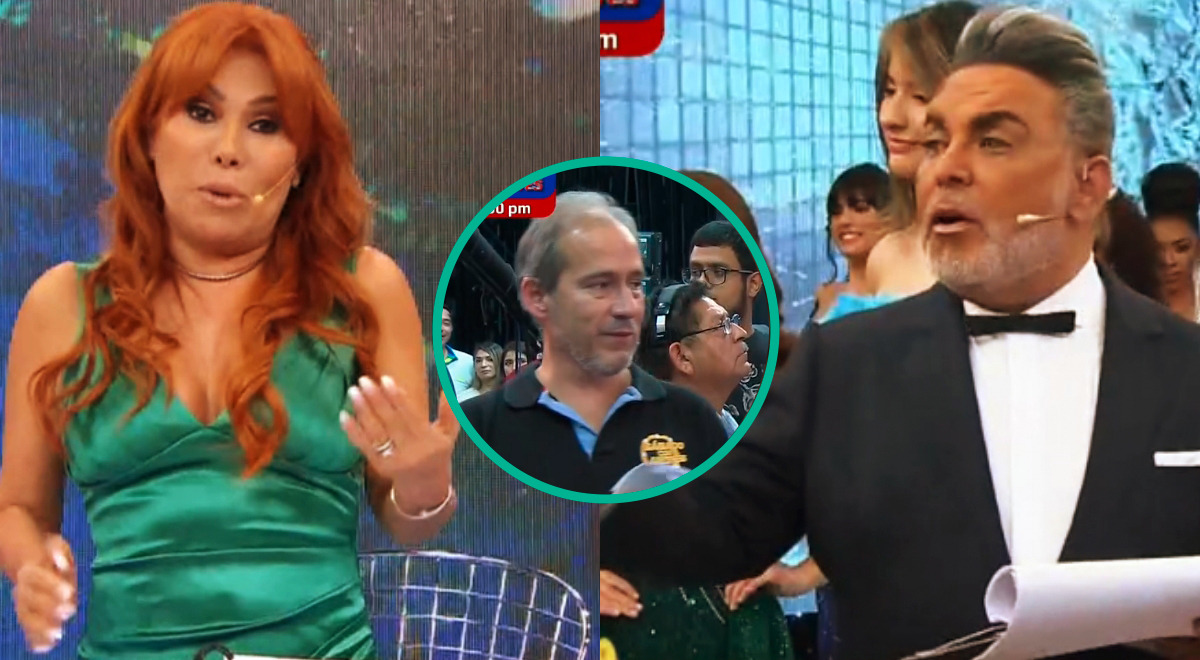 Magaly Medina revealed her opinion regarding the situation that Andrés Hurtado and his producer starred in last weekend when they carried out in Pan American the contest of "Miss Peru 2023 – The Pre". The popular 'magpie' endorsed what was done by her colleague, despite the questions she received internationally.
As is known, the foreign press has reacted to the incident and "pulled Andrés by the ears" because they consider that the mishap with the worker of his television space it had to be dealt with off camera and not before the eyes of the viewers.
YOU CAN SEE: This is how Andrés Hurtado fired his producer during a beauty pageant, a fact that generated international outrage
Magaly Medina and her support for Andrés Hurtado
After knowing the fact and how the different portals reacted, 'The queen of ampays' He noted that it should come as no surprise to anyone that he has such attitudes live and stressed that he also wants to do the same with one of his workers.
"Many of the antics that Andrés Hurtado usually does in his program are going viral. This time he crossed borders some of the things that he usually does as part of his show in his program in Panamericana. We are no longer surprised because it we see doing it week by week. However, programs in Spain have been rejected, indignant to see how a television host publicly mistreats his producer and fires him on the air. I don't know why they are so surprised, it causes me to fire to my DJ every day".
YOU CAN SEE: Andrés Hurtado reveals why his daughters did not reach Miss Peru: "They turned out ugly"
Andrés Hurtado defends himself against questions from the international media
One of the outlets that spoke about the issue of Andrés Hurtado and the dismissal of Andrés Hurtado was Telemundo. The driver was invited via video call with the 'Today' space and was the presenter Frederik Oldenburg who left him a particular message.
"Education is the same in Peru and the United States, and a journalist, a social communicator graduated from the university is talking to you, just like maybe you (…) I have the experience just like you have."
After that, the figure of Panamericana Televisión pointed out that it was not an abuse on his part because he is the one who directs "Sábado con Andrés" and asked them to take his side: "It is not an abuse of authority in any way, that It wasn't like that. You have to put yourself in the running of this show."
Source-elpopular.pe