On some occasions, the requirements that a bank forces you to comply with in order to carry out a procedure are not very flexible; however, this went to the extreme for a man, who had to go on a stretcher and accompanied by a paramedic to pick up a debit card at the Santander Banklocated in Golden ValleyMexico state.
The unusual fact was recorded by other bank users, who outraged claimed in defense of the man, who would have been forced to go in his condition. According to what was answered, the man had to attend to withdraw a debit card after the institution maintained the position that they are procedures that the headline must indispensably do in person.
Users of Banco Santander in the State of Mexico denounced the fact through networks. Photo: @HUGOBRI7070/Twitter
In the photograph, disseminated by the news portal Tlalnepantla News, the subject is seen on a stretcher next to a paramedic in front of the bank's customer service windows, while one of the employees makes a sign with her index finger and another worker looks defensive. On his part, the patient notices that he scolds the employees for the position of his hand.
This fact would not be the first time that it has been recorded in the Aztec country, since last November a similar situation occurred in reynosastate Tamaulipasafter an 89 year old woman I also had to go on a stretcher to carry out a pension procedure, after six months without receiving said amount.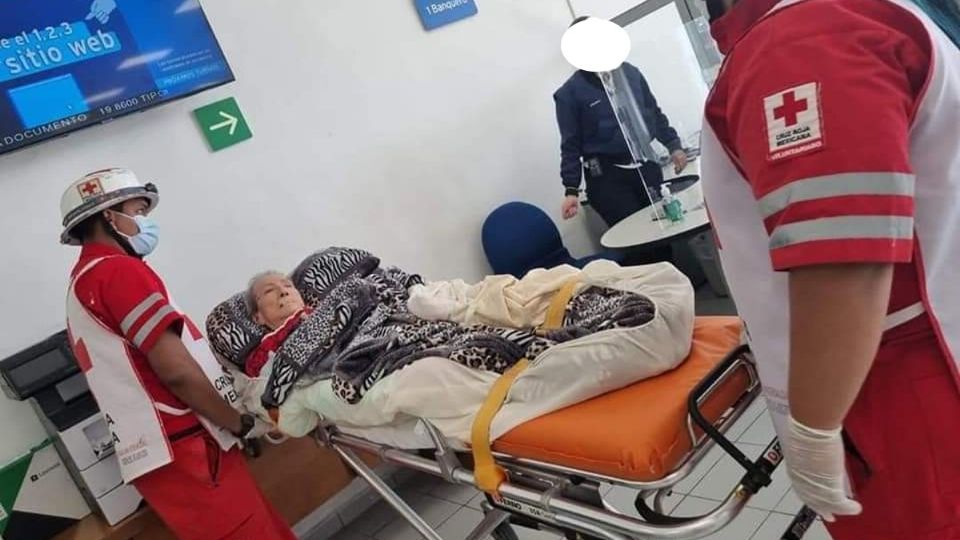 A similar event occurred last year with an 89-year-old woman in the state of Tamaulipas. Photo: The Herald of Mexico
Banco Santander responded to controversy
In the same complaint, carried out by Tlalnepantla Newsthe Santander Bank responded to the controversy for which one of its users had to go on a stretcher to one of its offices in the State of Mexico. The entity stated that "sorry for what happened" for the incident, which occurred the previous week. Likewise, he pointed out that action was taken on the matter to avoid repeating this type of situation and concluded by informing that they offered their apologies to the client.

Banco Santander responded to controversy. Photo: Capture Facebook/Tlalnepantla News
Source-larepublica.pe