Jesus Alberto Guevara Lopez, Melcochita's grandson, was sentenced to 16 years in prison for the crime of aggravated robbery. For this reason, the Peruvian comedian went to Andrea Llosa's program to publicize his case and ask that his sentence be reduced or a solution be found to release him as soon as possible. Given his testimony, the television host did not hesitate to support him and contacted INPE to be able to take the comedian along with the production team to the prison, where she was finally able to talk with his family.
YOU CAN SEE: Melcochita reveals that she has a grandson in prison for aggravated robbery and asks to release him
The reunion of Melcochita and her grandson Jesús Guevara in the prison
After being separated for 8 years, Melcochita and Jesus Guevara They saw each other again and, immediately, the young man gave the comedian a hug as a sign of gratitude for his visit. Likewise, the singer also pointed out that, from now on, his grandson will work to win civil compensation and reduce the years of sentence.
"I feel happy to see my grandson. The boy suffered enough. I feel excited to see it after so many years. If he has made a mistake, he has already paid for it. I hope he meditates and I'm going to talk to him", were the words of Melcochita to the Andrea Llosa program hours before arriving at the prison.
YOU CAN SEE: Melcochita's wife says that the actor is mistreated by his family and will receive psychological help
Melcochita makes a request for her imprisoned grandson
Previously, Melcochita visited Andrea Llosa's program and revealed that she has a relative imprisoned for aggravated robbery. In addition, the comedian asked for his release: "I am here because it is already too much abuse for a person who has been in prison for so many years. There are people who have killed 20 or 30 people and leave after four years".
Melcochita is experiencing a family drama: she had a fight with her son and has a grandson in jail. Photo: Capture/ATV
YOU CAN SEE Melcochita: how many children does the famous comedian have and why is he distanced from them?
Melcochita advises her grandson Jesús Guevarra
The comedian Melcochita also took the opportunity to give Jesús Guevara advice for the future: "You have to be someone else. You have suffered so much that enough is enough. Well son, I have come to see you and I see you changed. You are a straight man because you have paid for the mistakes you made here. In the future, you are already going to work to be able to pay civil compensation, "he said.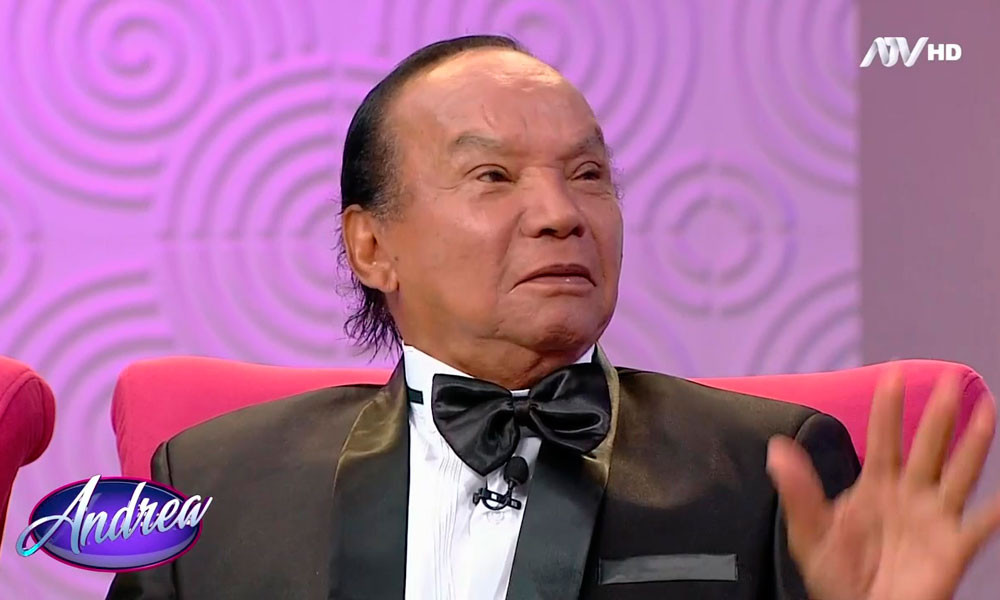 Melcochita recognized that she cannot leave her children aside. Photo: Capture/ATV
Hussein, Melcochita's son, accused the comedian of having abandoned him
Hussein Villanueva, one of the 11 children of the comedian Melcochita, saw his father on Andrea Llosa's program and did not like that he called him "maintained", because he said that he never shook his hand when he needed it. In addition, he reported that the comedian abandoned him at the age of 13, which is why he was forced to spend the night in abandoned houses and cars.
"Something that I have never told is that when I was 13 years old and my father separated from the commitment he had in the United States, and that he was raising me. So, he told me on the street: 'Take 40 dollars, I have to go, you already see what you do'. And he left with another woman. He left me alone and I didn't see him again after seven years," she narrated.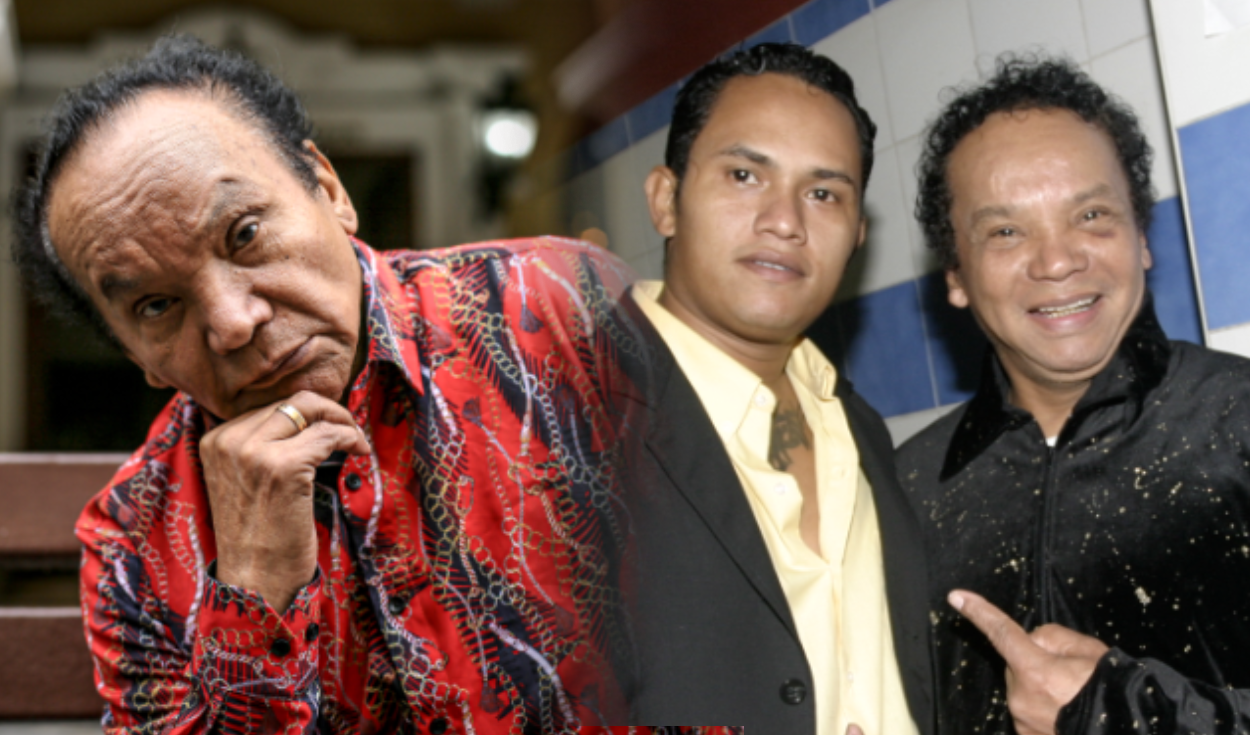 Hussein Villanueva went through difficult times due to the absence of his father in his life. Photo: Composition/GLR File/Broadcast
Source-larepublica.pe