"Magaly TV La Firme" announced that Melissa Paredes He is prevented from getting close to his daughter, just like Gato Cuba. They are more than 100 meters away. Know details of it in this note.
YOU CAN SEE: Melissa Paredes: Her lawyer makes a drastic decision after a court order that prevents the actress from seeing her daughter
According to Magaly Medina, the Family Court of Lima decided to take new measures for the benefit of the youngest of both parents, Melissa Paredes and Rodrigo Cuba. The actress must comply with this new order or she could lose her daughter. All this occurs until the investigations are completed, as ruled by the Judiciary.
In addition, the special authorities have specified that the girlfriend of Anthony Aranda he has to go through psychological therapy just like the Cat and the minor. "The prohibition of unnecessary exposure in the media, by Mrs. Melissa Paredes", reads the legal document that reached the judiciary. Meanwhile, if the influencer fails to comply with the protection measures, she could be denounced for disobedience, harming herself even more.
As recalled, the former host of "América Hoy" maintains a strong confrontation with the father of her youngest daughter, whom she denounced for allegedly damaging the sexual indemnity of the little girl. For this reason, after the corresponding investigations, both are prevented from being next to the girl, who is provisionally next to her paternal grandmother.
YOU CAN SEE: Grasse Becerra avoids giving Melissa Paredes advice: "The worst thing they can say to you is 'bad mother'" [VIDEO]
Melissa Paredes: What happened for Rodrigo Cuba to report her for blackmail and extortion?
This June 28, the program "Magaly TV La Firme" showed the document of the complaint filed by Rodrigo Cuba against Melissa Paredes for extortion and blackmail. But what would have happened to get to this point?
According to the document, on June 13, Rodrigo Cuba got a call from Melissa Paredes where he points out that he had "affected the sexual immunity of their youngest daughter and that if he did not agree to the acts of pressure of the accused, she would proceed to file the complaint."
YOU CAN SEE: Melissa Paredes slept with her daughter at the house of her ex-mother-in-law, mother of 'Gato' Cuba [VIDEO]
Melissa Paredes on the photo that 'Gato' Cuba sent of her daughter with 'Activador': "I thought he was a good father"
Before the question of Gigi Miter in the program "Love and Fire", Melissa Paredes answered if her still husband, Rodrigo Cuba, is a good father for little Mia. Her answer was what most surprised the viewers, and even the drivers, who did not hesitate to repeat the question again. Did the Cuba Cat want to destroy it? Who has the truth?
Melissa Paredes he explains that he finds it "a bad father to send a photo of my daughter to the media to destroy me". However, he clarifies that he does not think the same about her father's role: "I am not saying it because of how he treats my daughter, if she really seems like a good father to me", although he did see badly that he tried to take advantage of the opportunity to leave her bad .
Rebeca Escribans furious at new fights between Melissa Paredes and Rodrigo Cuba: "All for selfishness"
The television presenter Rebeca Escribans spoke out before the restraining order for Melissa Paredes, who must now be 100 meters away from her little Mia, as well as Rodrigo Cuba, who for two weeks has not seen his smugness who is at his mother's house while the investigations continue.
"Unfortunately, a Family Court has determined that Melissa Paredes will not be able to approach her daughter at a distance of less than 100 meters, that means that neither her father nor her mother will be able to see her daughter," he began by saying before presenting the note .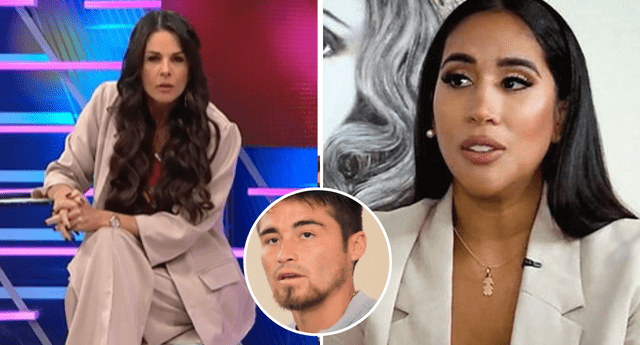 Jazmín Pinedo after a restraining order for Melissa Paredes: "Let this be an example of what should not be done"
He questioned them harshly. Melissa Paredes is once again in the eye of the storm in the midst of her legal problems with Rodrigo Cuba, after the authorities gave her daughter Mía a protection measure, thus prohibiting her from approaching her less than 100 meters while investigations are carried out for the presumed insult to the sexual indemnity of the minor. This led Jazmín Pinedoa to speak out with everything.
For this reason, the driver reflected on the problems between the ex-partner, and advised both them and the public who saw her. "It's a complicated moment for the family, he can't see his mom or his dad, I think we have to take this as an example of what not to do. Adults always have to know how to recover and know that our decisions", she priced.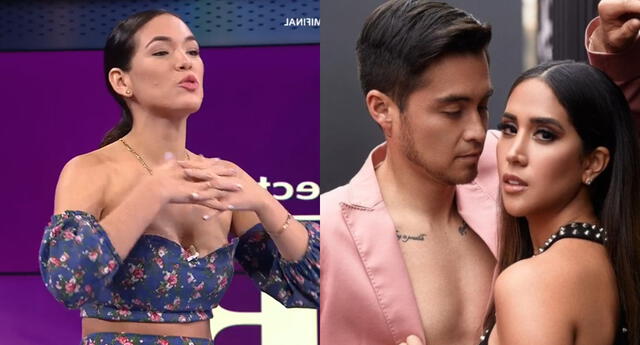 Does Rebeca Escribans indirectly send Melissa and Rodrigo for fights?: "When the children grow up, the damage will be done"
The television presenter Rebeca Escribans apparently sent a hint after she saw the good relationship between Antonia Pavón and Sheyla Rojas as parents, but she reminded them that they have also been part of controversies like now Melissa Paredes and Rodrigo Cuba, indicating that when the children get older, the damage will already be done.
"They have had a very bad time, you know their history, just google and everything appears. That is what we must avoid today when we want confrontations and unnecessary fights between parents, because when they google and all the information comes out, "he said first.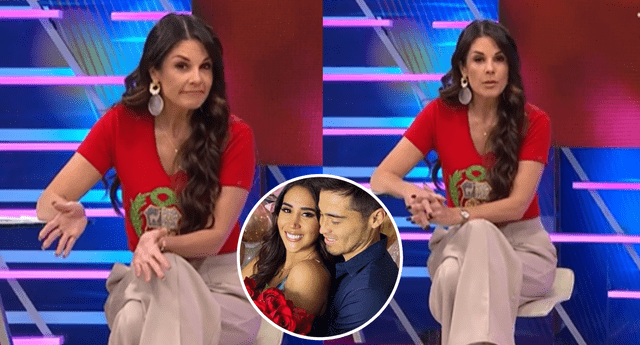 YOU CAN SEE: Melissa Paredes on audio with Rodrigo Cuba: "It was something so delicate that it should never have come out between the three"
Mother of Melissa Paredes would not qualify for custody of her granddaughter
Now what will they do? Yesterday, July 4, the renowned lawyer Karla Viso appeared at Magaly TV: The Firmwhere she was more concerned than ever, because as is known, now Rodrigo Cuba He is being investigated for the alleged crime of rape of his youngest daughter. Situation that complicates it and also Melissa Paredes, so both would lose custody of the minor.
One of the alternatives would be the maternal or paternal family of the minor, however, when the option of Mrs. Celia Rodríguez was arranged, it is that the ATV driver showed concern, as it is known that Meli's mother had an embarrassing process for having hit a minor. "She had a process for violence against a minor", Magaly is heard saying before this.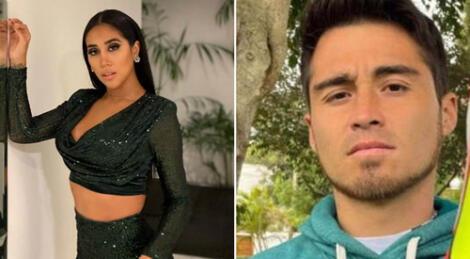 YOU CAN SEE: Rodrigo Cuba: Who is your mother and why would she keep custody of Melissa Paredes' daughter?
Rodrigo Cuba reappears after dismissing his complaint against Melissa Paredes: "Patience and prayer"
The prosecution dismissed the complaint Rodrigo Cuba against Melissa Paredesand he was no stranger to these events and he broke his silence in the stories of his official Instagram account by sharing a photograph of himself in the uniform of the soccer team where he works, the Sport Boys del Callao, thus showing the cross tattoo that I had.
However, this was not all, the athlete wrote at the bottom of the post a verse from the Bible belonging to Romans 12:12, which said: "Rejoice in hope, show patience in suffering, persevere in prayer" , also entrusting himself to God, as his ex-wife.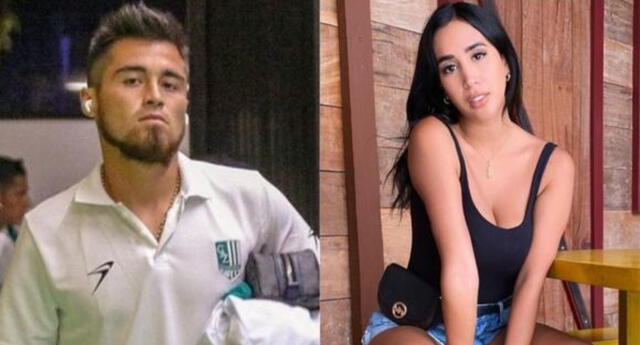 Source-elpopular.pe