An anonymous hero known as the "Tamaulipas Batman"Has generated a stir in Mexico, this after the capture of a couple of thieves who were tied to a post. The vigilante, whose identity is unknown so far, painted the assailants as the Joker.
Photos of thieves were made viral in a matter of minutes. In the images, the two subjects tied with adhesive tape are observed behind each other's backs, however, what caught the attention of netizens was their presentation.
The thieves were painted as the Joker, one of the Dark Knight's enemies, and they also had the phrase "Por rata" written on them. The alleged thief also had torn pants and a painted "I am a rat" on his torso.
According to hypotheses, the residents of the area could have been the authors of the capture of the alleged thieves, however, it has not yet been revealed who was responsible for carrying out the feat that has already turned around on social networks.
This is not the first time that the assailants are captured by the "Batman of Tamaulipas", last weekend the images of a group of thieves that were also painted Joker went viral.
The event occurred in the municipality of Río Bravo, Tamaulipas, where the four subjects were tied up with duct tape and pointed out for engaging in robbing buses.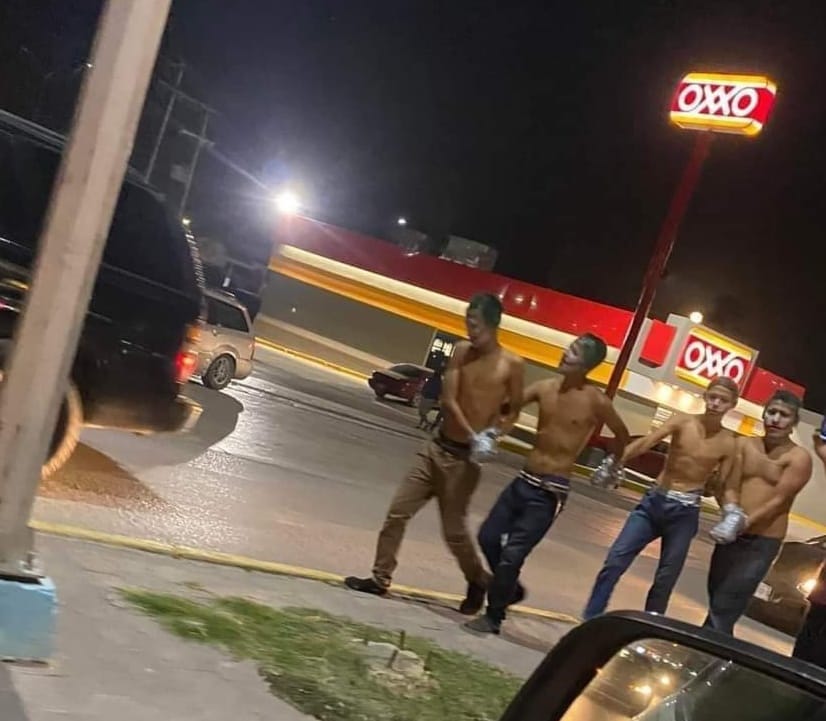 Source-elpopular.pe