A van with at least 10 bodies was abandoned under the Christmas tree in front of the Zacatecas Government Palace, in Mexico. The vehicle was left by a subject at 5:30 a.m., authorities said.
"At 5:30 in the morning they informed me of a gray Mazda truck that they came to leave here, in front of the Government Palace, with bodies apparently beaten and injured," said the governor of Zacatecas, David Monreal.
After reporting the macabre finding, the president of Mexico, Andrés Manuel López Obrador (AMLO), assured that in Zacatecas insecurity and the number of intentional homicides are decreasing.
"There is already a decrease because we are reinforcing the presence of the National Guard," the president said verbatim.
In this regard, the Ministry of Security and Citizen Protection (SSPC) confirmed that, inside the vehicle, with license plates ZFS980C, ten lifeless bodies were found.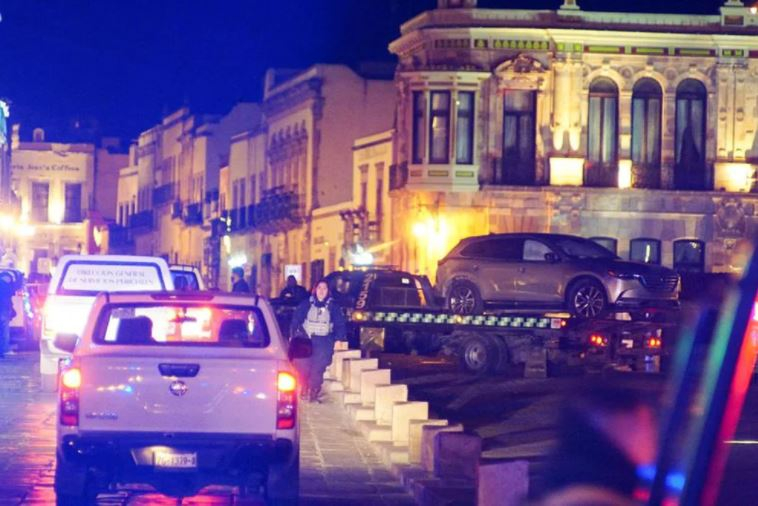 "Authorities from the three levels of government attend to a criminal act registered in the municipality of Zacatecas (…) where they located a Mazda CX3 truck, inside which apparently lifeless bodies are found," reported the Spokesperson for the Ministry of Security State Public.
Source-elpopular.pe