The story of the baby rescued from the rubble in Syria It is going around the world showing the devastating and heartbreaking panorama that the country and neighboring Turkey experienced after the 7.8 earthquake, considered one of the most devastating in 100 years. Little Ella survived being tied by the umbilical cord to her mother, who died after giving birth.
The baby is the only survivor of her family: her parents, four brothers and an aunt were buried under the rubble in Jindires after the earthquake on Monday, February 6 at 4 in the morning. "We heard a voice while we were digging," Khalil al-Suwadi told AFP on Tuesday.
"We cleaned up the dust and found the baby with the umbilical cord (intact), so we cut it off and my cousin took her to the hospital," she said. The video of the baby's rescue is shocking and has gone viral on social media. As can be seen in the clip, a man runs out of the rubble with a baby covered in dust.
Then a man runs up to him with a blanket to try to warm the baby, who was born in sub-zero temperatures. While a voice yells for someone with a car to take the little girl to the hospital. Thus, the newborn was taken to the city of Afrin, where she has been receiving treatment, while the bodies of her family are being recovered.
The baby remains in an incubator at Afrin hospital and is connected to an IV, her body scarred and her left fist bandaged. "Now he is stable. He had several bruises and lacerations all over his body, "he told AFP. "He also arrived with hypothermia due to the intense cold. We had to warm her up and give her calcium," said pediatrician Hani Maarouf.
In Turkey, the death toll rose to 5,894, according to the latest balance of the authorities, while in Syria at least 1,932 people died, adding up to a total of 7,826 fatalities from the terrible earthquake that shook the country for approximately 10 minutes. .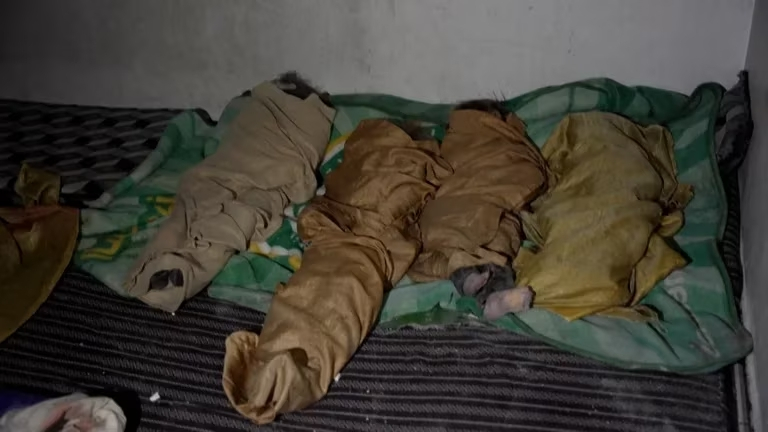 Source-elpopular.pe