Touching. After playing a soccer game in a championship a 11 year old boy decided to give him a tribute to his mother, who passed away very recently. The message and the moment moved even the rivals who came to give him a hug. The event went viral.
Luca Güerci He is the little protagonist of this moving story because after scoring a goal he decided to send a message to heaven in a very special way that brought tears to everyone present. "Thanks for everything, mommy. Kisses to heaven, i love you"Said the message he had written on his white T-shirt after scoring.
Immediately, the players of the opposing team ran to hug him once the sporting match was over because both they, the public and he himself could not contain the tears.
Likewise, his companions also made a gesture because a flag could be seen that said "Force captain, we love you". Luca Güerci plays in Alumni from Buenos Aires, Argentina, and belongs to the tenth division, his mother left just days before the game.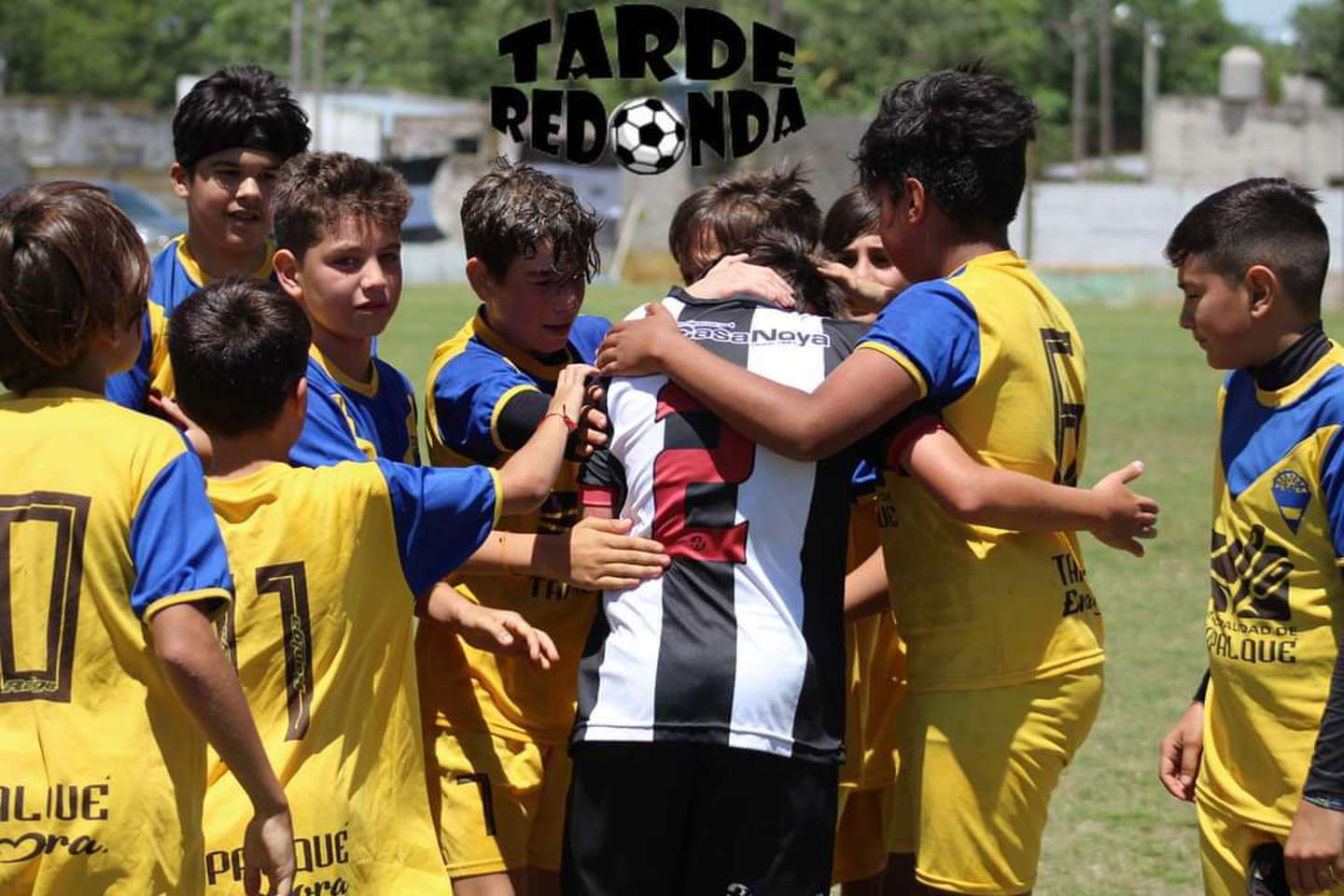 The photos of the moving moment were published by Tarde Redonda on his Twitter account and became viral after learning the story of little Luca Güerci.
Undoubtedly, football awakens passions and this story proves it because how it looks, even the rivals joined in this moving scene that took place in the middle of the field.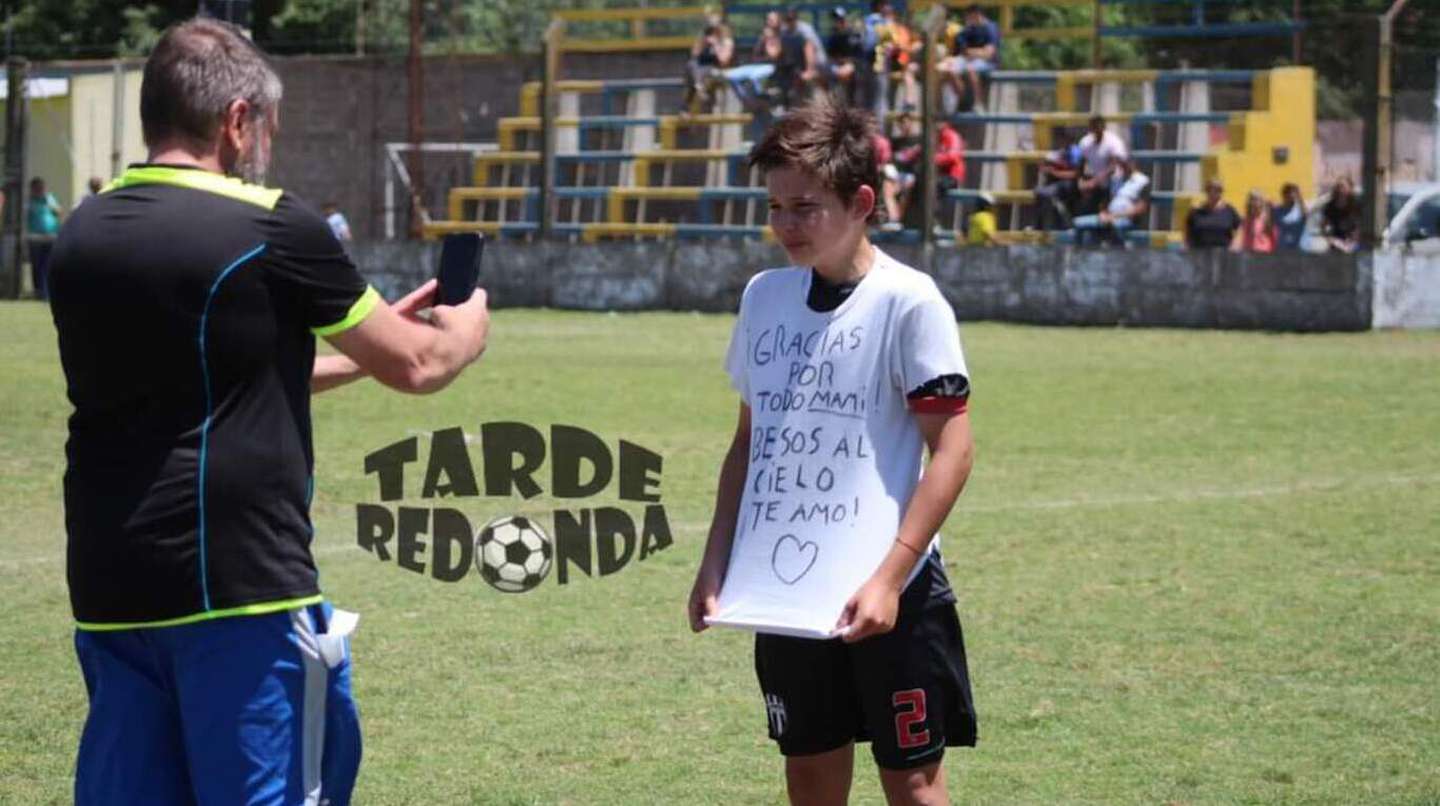 Source-elpopular.pe