Via social networks A much closer image of Paolo Guerrero and Alondra García Miró began to circulate on their birthday, celebrated in the midst of the pandemic and without any type of restriction.
However, what caught the attention of hundreds of netizens is the fact that the couple, dressed in a cowboy theme, wore a detail on the neck of each one that makes the romanticism between them noticeable.
Taking a closer look, it is seen that both Paolo and Alondra wear beautiful golden necklaces that have the initials of each of them in a broken heart.
It should be noted that the couple was only seen together at this event in recent months, since in their social networks they prefer to keep the situation a little more intimate between them.
Magaly Medina explodes against Paolo Guerrero for a party: "Here he has a crown"
Magaly Medina is taking a well-deserved vacation from TV, but that is not why she is far from scandals and that is why she spoke about the controversial 38th birthday party that Paolo Guerrero made.
"It seems to me a great irresponsibility what Paolo Guerrero did, taking into account that people were forbidden to go to the beaches, which are open spaces. Really terrible that he organized that meeting, "he said.
"That should have been before, but as Paolo Guerrero is … Here, in this country, people like him have a crown, the rest of us must abide by the rules, and still happy and content they upload their images to their social networks because for them it is normal" he said to Trome.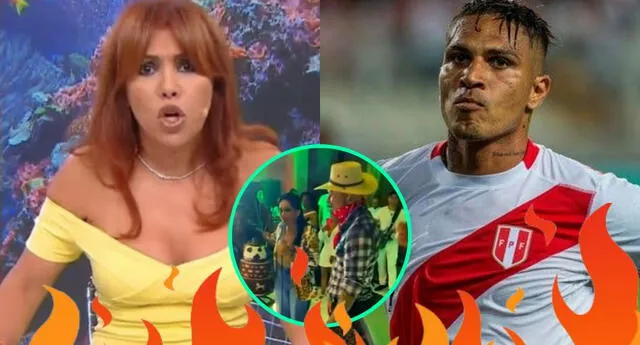 Source-elpopular.pe