One of the postcards that will remain to be remembered after the historic triumph of the Peruvian team against Venezuela on the 14th date of the Qatar 2022 Qualifiers will be the moving and effusive hug between Ricardo Gareca and Christian Cueva Well, the image has not only transcended borders, but has given rise to talk about the coach-player relationship.
As it is remembered, after the popular "Aladino" put the 2-1 to Peru vs VenezuelaThe footballer did not hesitate for a minute to look for the coach of the "blanquirroja" Ricardo Gareca to hug him and thank him for all the trust he places in him every time he summons him for the "bicolor" games.
Thus, today Ricardo Gareca himself spoke about celebrating the goal with Cueva in the match against Venezuela. According to the "Profe" these gestures are spontaneous and he stressed that the relationship with those selected is good, ensuring that they are a family. In addition, he indicated that his participation was important.
"Goal gestures are spontaneous. They are not planned. Our relationship with the boys is good. We are a family. We work that way and there is no other way. It is part of a climate that we know is inevitable. In the internal, the Peruvian team we have always gotten along. The Christian thing was a way of expressing himself and something circumstantial. We were all happy", said the Argentine coach in the press conference from La Videna.
Moreover, yesterday, Renato Tapia confessed in dialogue with RPP and affirmed that the DT of the national squad has a paternal treatment with everyone because he is always trying to talk with them and even with those who have just joined the national squad and said that a proof of this is the hug between Christian Cueva and the "Tiger" Gareca before the Vinotinto.
"The coach-player issue goes beyond the time we have known each other. Ricardo Gareca is paternal with everyone, he tries to talk with everyone, even those who have just arrived. That hug was part of the game, but also because he is like that "declared the Peruvian team midfielder in Soccer as Field.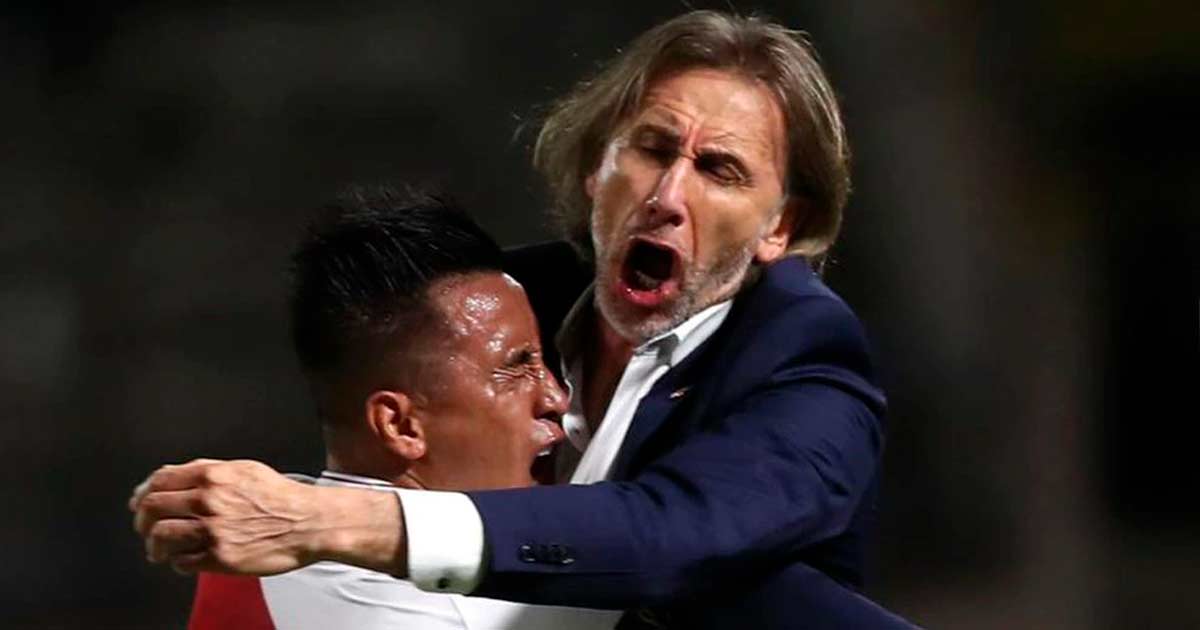 Source-elpopular.pe