He said it all! Pilar Astucuri He returned to the music industry and released a mix in which he reverses the best songs he performed together with brad when they both had an affair. Now, the Chelita de la cumbia seeks to make a name for himself with his orchestra, but makes it clear what his objective is in this new path. La República had the opportunity to talk with the artist about her past love and her projects.
YOU CAN SEE: Clavito and his Chela: what is the singer's real name and why does he call himself that?
La Chelita launches new musical theme
—How has your musical career gone?
—It is an excerpt from a part of my musical career. I am the interpreter of this song and I have been working with the "Mix Chelita", but there are 10 songs already recorded. It is the beginning of what is to be my musical career with its own light.
Where was each song recorded?
—It is dedicated to my beloved Huancayo because they were the first people who were in all of this history. Not even in my wildest dreams did I think I was going to emerge so much with the orchestra I was in. I owned that orchestra when I got married and we started this story.
Pilar Astucuri recorded several video clips in Huancayo, the city she loves so much. Photo: @PilarAstucuri/Facebook
—Why do you decide to call yourself the Chelita de la cumbia?
—From the beginning I received attacks for the name. I was baptized by Don Higinio Capuñay six years ago, may he rest in peace. He gave me a lot of strength because at that time he had just separated from me and I was going into depression. He gave me energy and at that time I recorded. He told me: "What? But wasn't he Clavito and his Chela? Weren't you his Chela?" When we did the tour everyone told me that, almost 70%. He baptized me and I followed his advice.
—When did you realize your talent as a soloist?
—In this new stage I have a son, my motor and motive, for whom to fight. It is difficult to be a woman in this country, it is difficult to lead an orchestra where all are men. There are women, but they are very few, the majority are men. It's quite difficult to lead and I hope things go well.
YOU CAN SEE: Clavito y su Chela: the drama of the Peruvian singer in the US
Pilar la Chelita talks about her past with Clavito
—Do you know what Clavito thinks about your new mix? How do you think he reacts?
—I think so. It has been circulating on social networks for a long time. I think it shouldn't bother you. He and I have started this story with a lot of effort, dedication and sacrifice. Since he was older in the Police, he later became available and had more time to dedicate to the orchestra. Hence our launch on an anniversary.
When I told him that I accepted the event at the Santa Rosa venue, he told me: "No. Why? We're not ready yet." I explained to him that there were seven groups that copied our theme. He got excited, I hugged him and told him: "It's time to get to Lima. You have to take risks. He who doesn't risk doesn't win. In the end, I'm with you." I tried to be his support. With each note that came out on TV, when we played on the station, we got very excited.
I think you shouldn't bother or ban me. We don't hate each other. I can be completely sure that he doesn't hate me, I don't feel any grudge against him. Everything has passed and we have matured. Apart from that it is convenient for him because he is going to receive the royalties. Ha ha. I recognize him as a good composer. I very much doubt that, with something that we have undertaken and worked on, he would forbid me. It would be embarrassing.
—Are you still in communication? How do you get along?
—I have no communication with him. We were getting divorced and we maintained communication regarding the company, but from then on I did ask him to stop talking to me because he was not reliable. It seemed that things got confused there, but I told him: "For the hand, because you have a new partner who you have to respect." At that time I was with Andrea Fonseca and I told her: "Respect her, please."
—What do you think about his latest song?
—I know about your life through social networks or on television, and I hope you do well with your new release. He took me by surprise, I didn't know he was preparing it too. I had been preparing it for a long time because making a production is like 10 songs and it is not a month or five months. It's a lot of preparation. When I'm about to release the first song, I find out that he was going to release the song from him.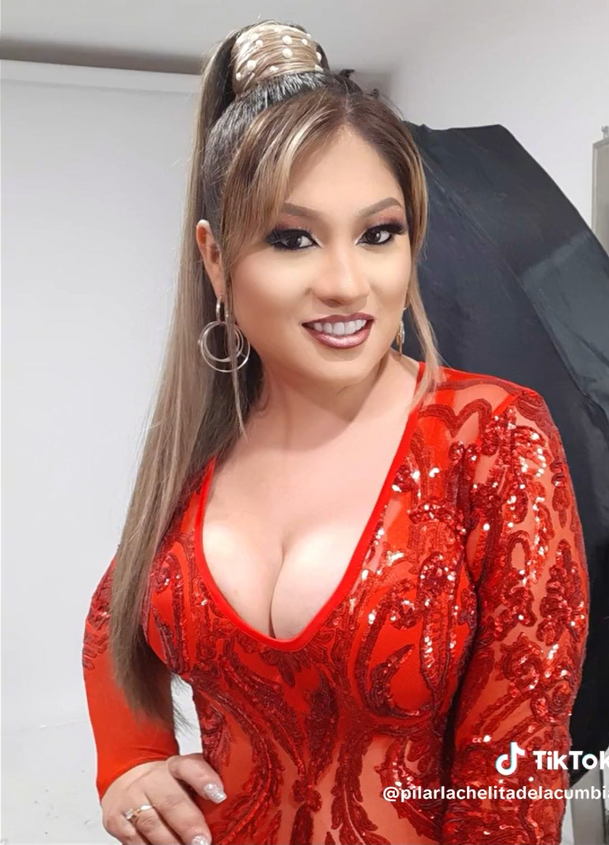 Pilar Astucuri is preparing for her next presentation in Peru. Photo: @PilarAstucuri/Tiktok
He is a good composer. I am proud to have been with a good composer. I think his song is beautiful. Hopefully he has the support of the public, which has always been pending and wanted his return. This music market is very broad, why not give us the opportunity? I also want to shine with my own light. At some point I struggled, worked, woke up, stopped eating and many things to support his dream. From there to whether it has been valued or not does not matter. I did my best at the time. It's not that he wants to hang me, I want to show my talent.
—What message would you give Clavito?
—I'm glad he's coming back to Peru to do what he does best. Who knows the hardships he is going through there, but I think he should do what he knows how to do. It was going very well for him. May he do well with his family.
—Years ago he accused you of taking instruments, the bus and money. Was it true? Did they reach an agreement on the issue?
—It was clarified off camera, in a notary, as it should have been. Our lack of experience too. We responded quickly to the press and many things were misrepresented. We each said 50% everything up to where we were and that's it.
—Now that everything is fine with Clavito, would you be willing to introduce yourself to him?
"Honestly, I haven't thought about it. Could be. I think if it doesn't harm his family and his wife, we can take it professionally. I don't want to harm any family. If a scenario can be shared, it could be. Why scrap the idea?
"Have you ever been ashamed of this past?"
—Nothing about my musical past embarrasses me. Reaching a national and international level seemed like a dream to me. When we made the contracts it was a blessing. When I was in Huancayo with other orchestras, people recognized me and I sang the songs I did with Clavito. I have never felt ashamed, quite the opposite. Grateful to God, to the universe, to Robert and especially to the public.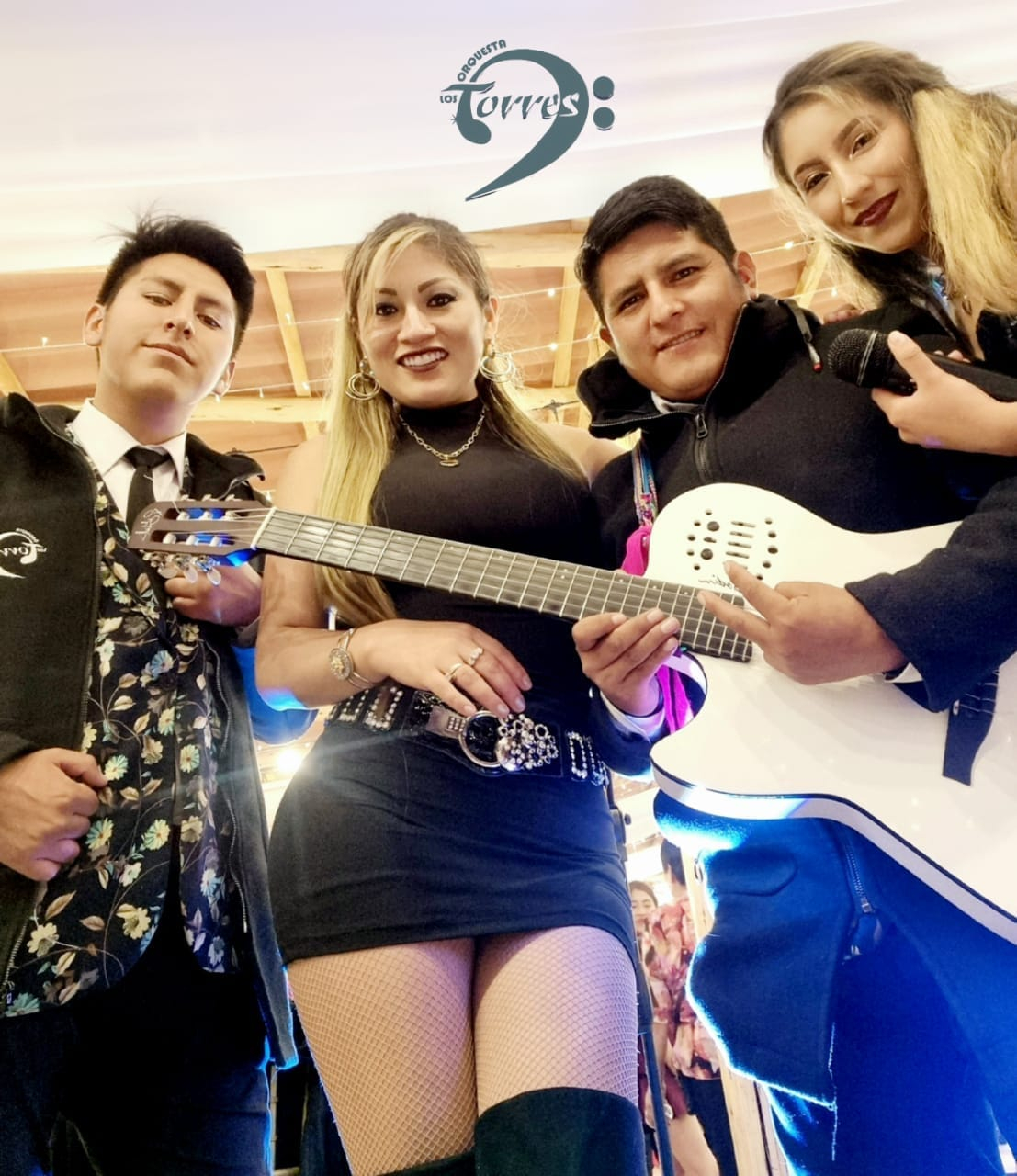 Pilar Astucuri seems happy with her new musical orchestra and wishes Clavito the best. Photo: @PilarAstucuri/Tiktok
—And now you have a new partner? How you doing in love?
—I have a new family. We are calm and they are my support in all this.
—What are your projects?
—All the songs have been recorded and we are finishing with the video clips. On June 30 my first unpublished song comes out. Being an artist is complicated because we are in the public eye. There are people who give us good vibes, but there are other people who don't.
Source-larepublica.pe