Artists like Eva Ayllón, Daniela Darcourt, Ha-Ash and many others have been affected by the closure of the premises in Santiago de Surco. Charles Bruce, the current mayor of the district, clarified that the three establishments belonging to his jurisdiction are still not authorized to hold concerts or any type of mass event within their facilities. In the following note, we tell you which activities are those that you will no longer be able to enjoy in the Arena Square of the Jockey.
Eva Ayllón in concert. Photo: composition LR
YOU CAN SEE: Who are the owners of Arena Perú and why was the concert venue closed?
Will the Plaza Arena be able to reopen its doors?
Charles Bruce He made reference to the venues that organized concerts in Santiago de Surco, including the Plaza Arena, and explained that these venues located in the district will not be able to open their doors to the public unless they improve the infrastructure and offer an adequate environment to preserve the integrity of the attendees.
"These concerts do not give residents peace of mind, they generate congestion on the main avenues and they do not have emergency evacuation systems that guarantee the integrity of the people who attend the shows. For these reasons, the concerts will not be held, at least in none of these three venues, "he said at the beginning.
"To this day, no venue meets these three conditions (…). Until someone builds a suitable venue, as long as there is no venue that meets these three requirements, these concerts will not continue to be held in Surco," added the politician.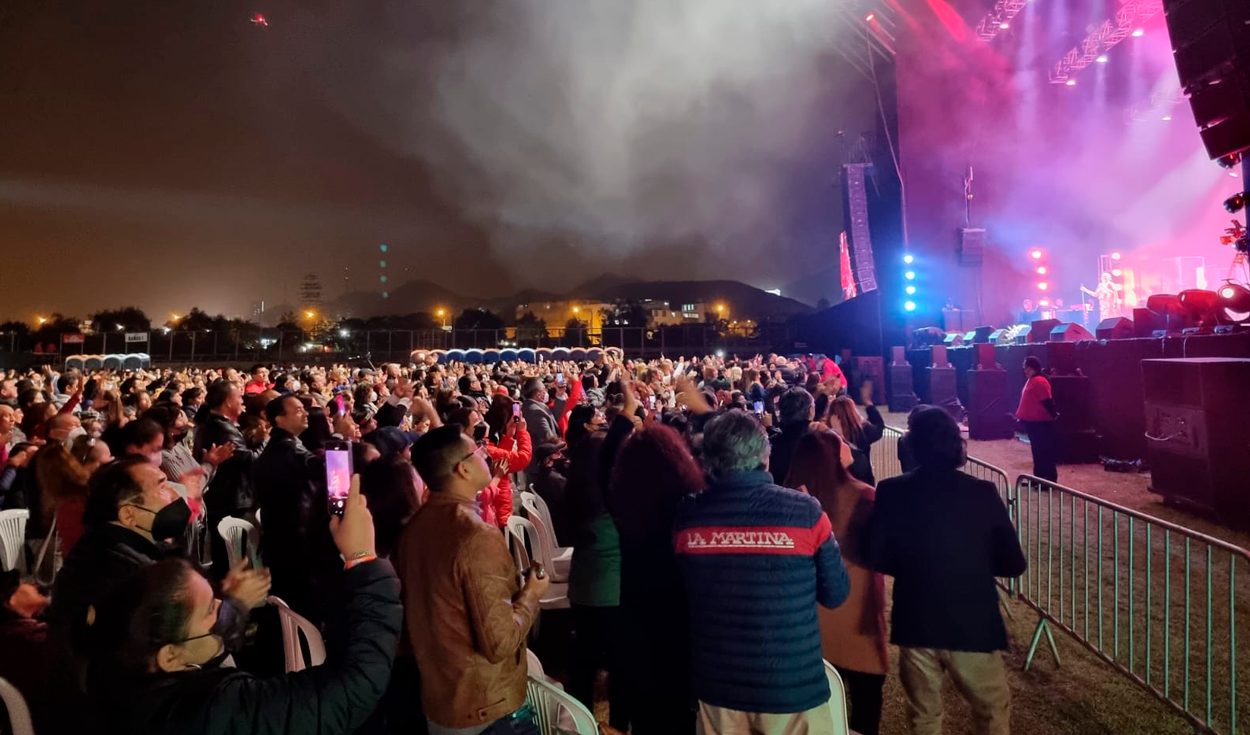 Thousands of Peruvians saw Isabel Pantoja at the Plaza Arena, of the Jockey Club. Photo: Antonio Melgarejo/The Republic
YOU CAN SEE: Arena Perú: what concerts were scheduled for the venue closed due to excess capacity?
What concerts will not be held at the Arena Peru?
Carlos Bruce mentioned which are the shows that can no longer be performed at the Plaza Arena, a venue that was closed a few months ago due to non-compliance with capacity.
February 11 – Plaza Arena: 'El Reencuentro' with Eva Ayllón and Daniela Darcourt
February 14 – Plaza Arena: duo Without flag
March 4 – Plaza Arena: Joaquín Sabina
March 5 – Plaza Arena: Ha-Ash
March 8- Plaza Arena: Alejandro Fernández
June 28- Plaza Arena: International Retro Festival.
Source-larepublica.pe