The return of the traveling comedians to television has generated a stir and all kinds of comments, both for and against. So much so that Alonso Gonzales, one of these remembered comedians and popularly known as 'Pompinchú', has come out to ask that the criticism of him and his colleagues stop, as he alleges that they have not yet seen the new proposal to provide an opinion. As is known, the comedian will return to the screens very soon with "Los ambulantes de la risa" on Panamericana TV.
YOU CAN SEE: Will Kike Suero compete with "Jirón del humor"? Group of street comedians come together in Panamericana
'Pompinchú' sends a message to detractors of street comedians
Alonso Gonzales he referred to comments suggesting that traveling comedians should not return to television for the type of humor they typically handle. However, the remembered 'Pompinchú' asks that the announced proposals be given a chance, both on Latina ("Jirón del humor") and Panamericana TV ("Los ambulantes de la risa").
"Well, how can people say that they are strong if they have not yet seen the new generation work. This is another group and has another way of working. We are going to go out in Panamericana and we have to do things that are no longer from the past, but project ourselves to new things and another style of work. They haven't seen us yet so they can criticize. All criticism should be constructive and not destructive."he told El Popular.
'Pompinchú' worked on the program "El show de los comedians". Photo: LR composition/YouTube capture/Jordy Vega Rodriguez
YOU CAN SEE: Tulio Loza marks a distance with the return of street comedians to TV: "They are tacky"
'Pompinchú' reacted to the announcement of the return of the traveling comedians
The popular comedian nicknamed 'Pompinchu' recounts how she felt when Latina released an ad for a new show starring the traveling comics. In addition, he was happy with the new opportunity given to "Chino Risas" and his other colleagues.
"It was known in advance that it was the group of 'Chino Risas' and from one moment to another they changed. Now they appear 'Johnny Carpincho', 'Chino Rosas', 'Cara de chancho', 'Cholo Víctor', Dorita Orbegoso, the ' Mostrito' and some more that I don't remember. So, I took it with joy because they are my friends and they are the new generation," he said.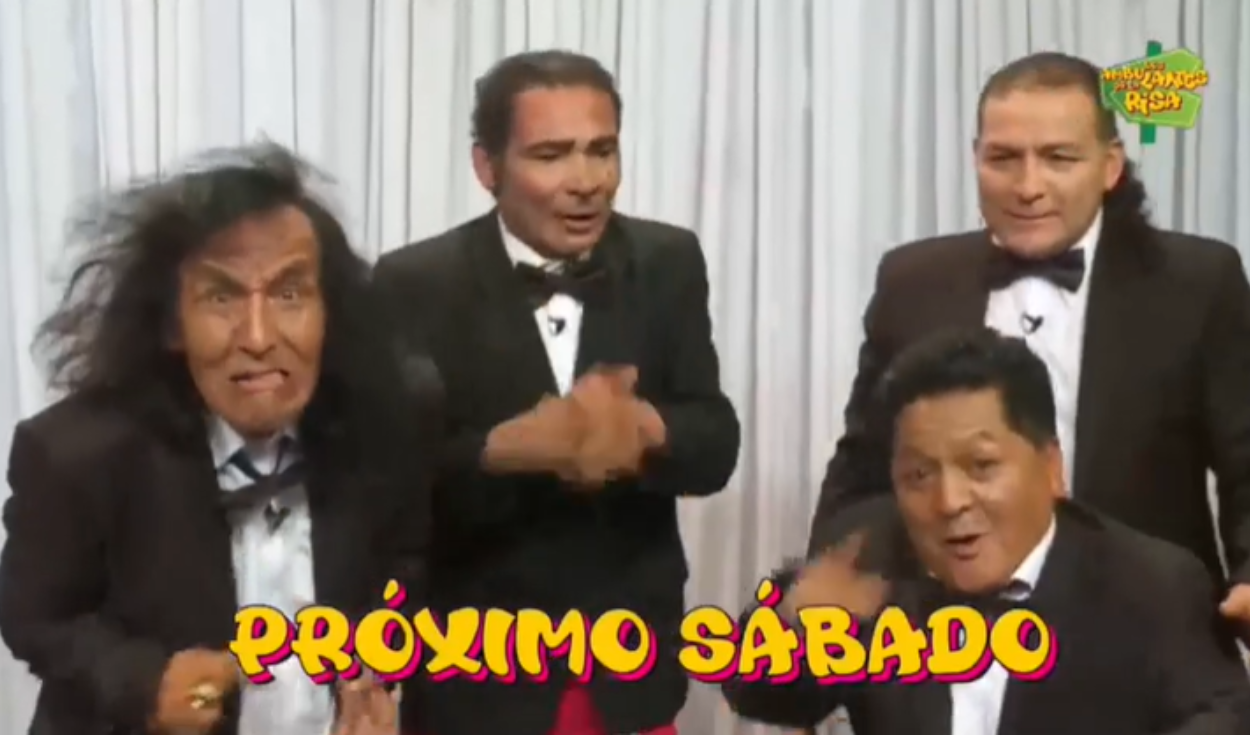 Kike Suero, 'Pompinchú' and other figures join Panamericana TV. Photo: screenshot from Panamericana TV – Video: Panamericana TV
Source-larepublica.pe