Brazil will have its first participation in the World Cup Qatar 2022 against Serbia at the Lusail Stadium. The game will take place this Thursday 24 at 3:00 in the afternoon, a time that lends itself perfectly to taste some snacks with family or friends. Do you dare to spice up the game? we share three prescriptions easy and delicious Brazilian cuisine.
acarajé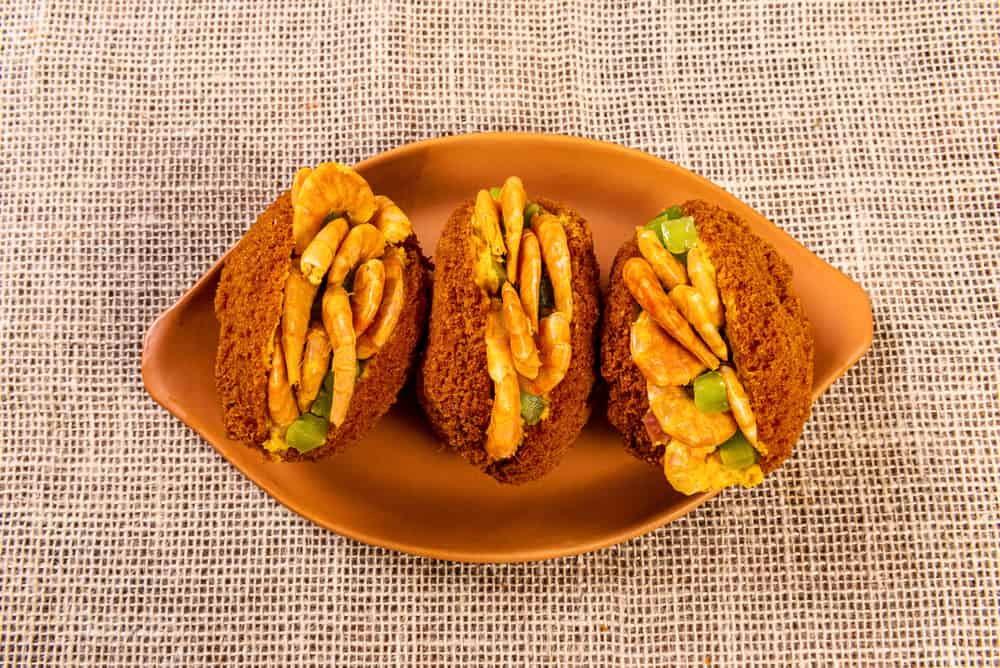 Ingredients:
2 cans of beans
1 chopped onion
2 garlic cloves cut into four pieces
¼ cup coconut milk
3 tbsp. wheat flour
1 tsp. baking powder
oil for frying
Salt and pepper to taste
For the shrimp:
1 pound peeled and deveined shrimp
2 tbsp. vegetable oil
1 small onion cut into cubes
Fresh cilantro chopped into small pieces
Salt and pepper to taste
Preparation:
Soak the beans in plenty of water overnight. The next day, drain them and put them in a food processor with the onion, garlic and pepper. Process until smooth, scraping down sides of bowl as needed. Add the coconut milk. Dust in the flour and yeast and process until well combined. Divide into parts and knead giving them an oval shape. Heat the oil in a skillet. Once hot, fry the fritters on both sides until golden brown.
For the shrimp:
In another skillet, heat the oil. Once hot, cook the onion until it begins to soften. Add the shrimp and pepper and cook until well done.
To fill the fritters, make a cut in the center of each one without cutting it all the way. Divide the shrimp equally and sprinkle with the fresh cilantro to serve.
cod balls
Ingredients:
400 grams of desalted cod
2 pounds of potato
2 egg whites
1 bunch of chopped parsley
Olive oil
Vegetable oil for frying
Ground black pepper (optional)
Preparation:
Cook the potatoes, knead and mix them with the cod, preferably with your hands. Add the chopped parsley, the two beaten egg whites and mix. Grease your hands with olive oil and roll the balls. Fry in abundant oil until golden brown.
Bolo de rolo (gypsy arm)
Ingredients:
4 eggs
1 cup sugar
1 cup white flour
1 tbsp. baking powder
1/4 cup evaporated milk
1 cup of guava jam
Preparation:
Separate the whites from the yolks of the eggs. Beat the egg whites until stiff, add the sugar little by little, then the yolks one by one, add the flour along with the baking powder and evaporated milk. Mix until well combined.
Cover a gypsy arm mold with waxed paper, pour the mixture, take it to the preheated oven at 350°F for 15 minutes. After the time has elapsed, remove from the oven, turn the cake while still hot on a damp cloth, sprinkled with a little granulated sugar on top. Roll up with the cloth and let cool. Unroll the cake, cover with the guava jam, roll up again and place in the fridge until serving time.
Source-www.diariolibre.com