After five years of impunity, ellie wilson, a rape survivor, has managed to get her abuser sentenced to jail by the UK justice system. The 25-year-old girl obtained the confession of the rapist by her own means daniel mcfarlane and the recording was published on their networks to show what "manipulators" who can be sexual offenders.
The attacks occurred between January 1 and February 2018, when she was a student of Political Science and McFarlane, of Medicine at the University of Glasgow. Both were successful athletes. The first abuse occurred when the young woman was passed out.
According to the BBC, McFarlane was sentenced to 5 years in prison in the UK after being found guilty of two counts of rape in July 2022. "In the early hours of New Year's Day 2018 I was raped while unconscious by someone in whom trusted. This was the beginning of a cycle that lasted for years, "he recounted.
"Her friends and family knew, but they said no one would believe me. They were wrong. He spent New Year's Day 2023 behind bars."he added.
Ellie Wilson graduated from the University of Glasgow. Photo: BBC
The criminal's confession
Days before the court handed down its sentence, Wilson posted audio on Twitter of a conversation with McFarlane that he had a year after the abuse. In the audio, the young woman asks him: "Don't you understand how horrible it makes me feel when you say 'I didn't rape you' when you did?"
McFarlane replies, "Ellie, we've already established that I did. The people I need to believe me believe me. Someday I will tell them the truth, but not today." She then questions how she feels about what she has done, to which the abuser tells her, "I'm glad I'm not in jail."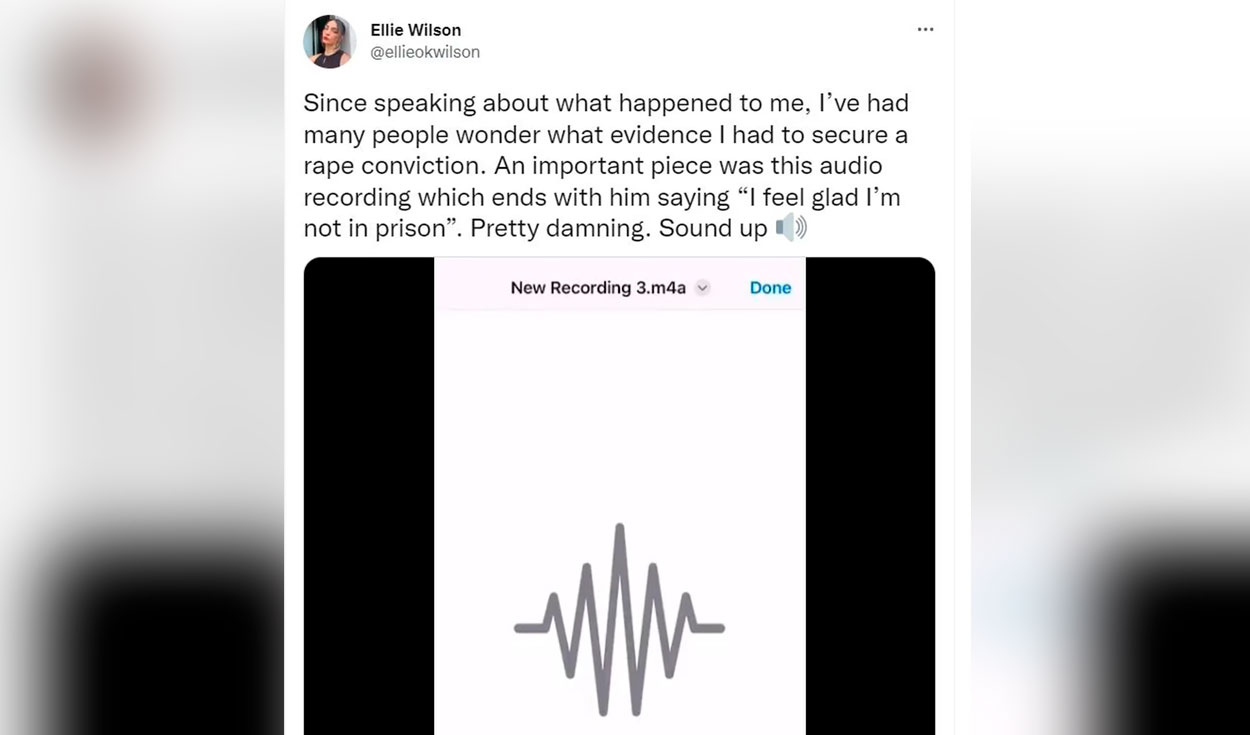 Ellie Wilson's post with the confession of the man who sexually abused her. Photo: Twitter capture
Ellie's message was seen by more than 240,000 users. "Since I spoke about what happened to me, many people asked me what evidence I had to obtain a rape conviction. One important piece was this audio recording that ends with him saying, 'I'm glad I'm not in jail.' Pretty damning," she wrote.
The young woman claimed that the reaction was "overwhelmingly positive", although some people claimed that McFarlane was innocent. In addition to the audio confession, Wilson had text messages pointing to the assailant's guilt.
"You can have a written confession, an audio confession, and not everyone on the jury is going to believe you. I think that says a lot about society." the young woman stated. Likewise, she said that she suffered personal attacks by the defense attorney: "I felt humiliated and harassed."
The deception of the attackers
Wilson claimed that McFarlane was portrayed as a successful student and athlete with a bright future: "I knew I could spin the story so I wouldn't look like a rapist. He wanted to show people the reality of that, especially his supporters."
For this reason, the young woman shared the audio on her social networks in order to demonstrate the "manipulative" nature of the aggressors. "I wanted to show that these people can also be abusers and that they can act differently behind closed doors," she said.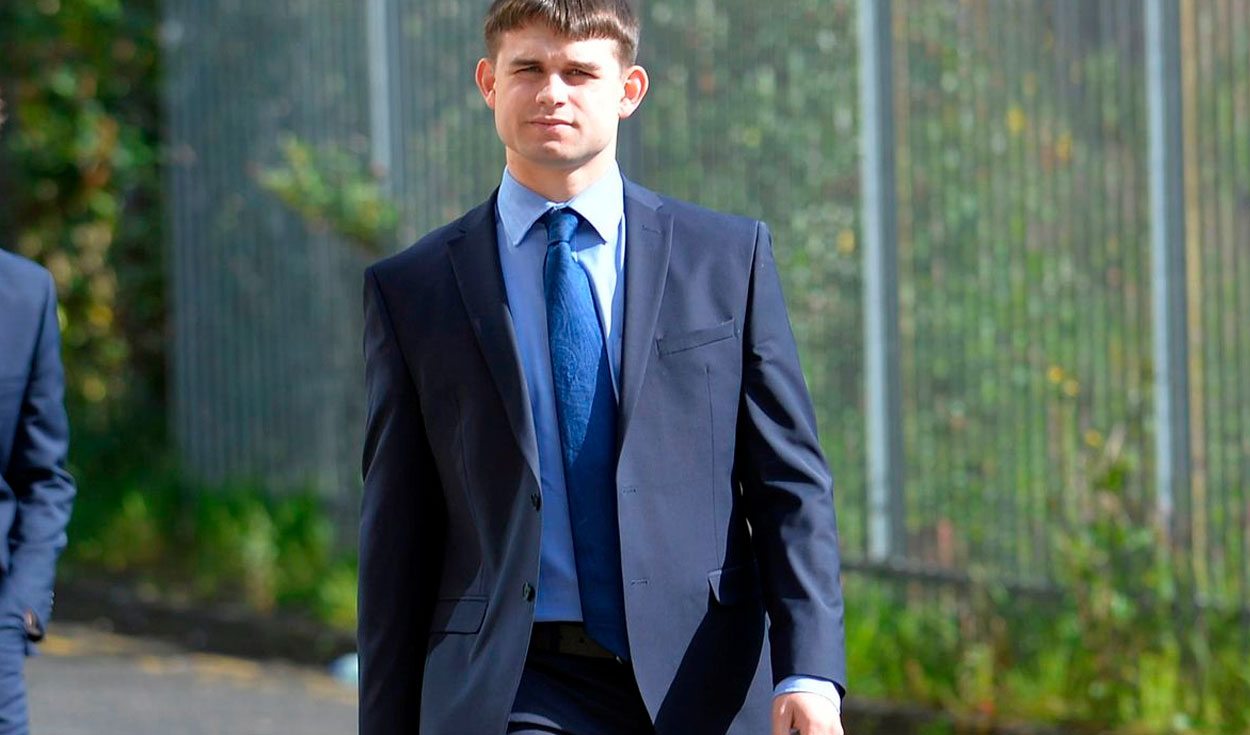 Thanks to Ellie Wilson Daniel's recording, her abuser McFarlane was sentenced to 5 years in prison. Photo: Daily Record
Ellie recalls that when she reported the rape to the Police in 2020, McFarlane was suspended from Glasgow University, but immediately managed to enroll at Edinburgh University despite being under investigation.
"It was really shocking to me because I thought about the female student population in Edinburgh. They too could be victims. I am concerned that universities are not doing enough to keep people safe," she concluded.
Source-larepublica.pe