It is no secret to anyone that the history of rap American has been related to the gangs that gave structure to the chaos. This was pointed out by the American researcher Jeff Chang in the book "Can't Stop Won't Stop: A History of the Hip-Hop Generation" of 2005.
In the book, he argues that "for children of immigrants with absent parents, for orphans who were outside the system, for girls fleeing an abusive environment, gangs were a haven, a source of comfort and protection." "And so the myths of a musical genre born in violent streets have been falling." A violence that has left almost a hundred rappers brutally murdered, most of them in the middle of a public thoroughfare.
Between 1987 and 2018, the murder of 68 rappers in the United States has been documented. A figure that has increased in these four years.
"In some respects the rap and violence seem to go hand in hand. But it's not the music itself, it's the environment we live in. Violence was here long before hip-hop", Scotty Morris told 'The New York Times' in 1987. Morris was the manager of Scott LaRocka member of the duo Boogie Down Productions who was killed by gunshots to the neck and head in August of that year in the Bronx.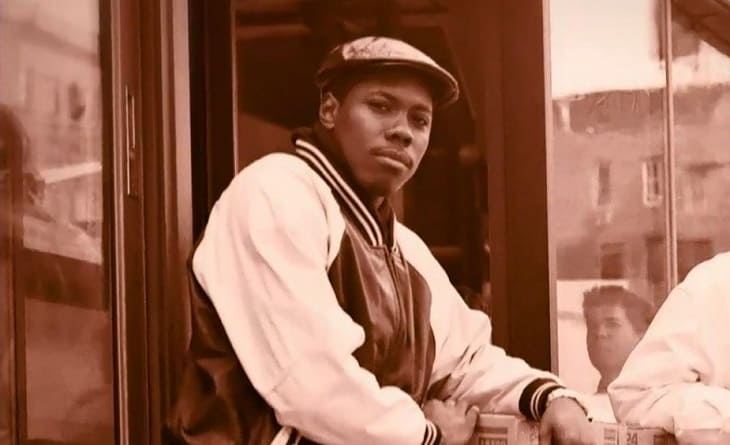 This was the first murder related to the world of hip-hop of many that have not been solved by the police.
On November 30, 1995 he was assassinated Stretch, Live Squad member and close friend of Tupac Shakur, after being shot multiple times from a moving car. Later investigations indicated that his death It was due to a settling of accounts, after he stole 10 kilos of cocaine from a trafficker. The two following years saw the two most famous deaths in the history of the rap: that of Tupac himself and that of The Notorious BIG, both at the peak of their careers, at 25 and 24 years old, respectively. Both died from shots fired from another car.
In June 2018, the controversial American rapper XXXTentacion was murdered, according to the Broward County Sheriff. His crime joined that of his colleague jimmy wopwhich occurred in less than 24 hours, but in the city of Pittsburgh.
The 20-year-old artist was attacked in broad daylight in Deerfield Beach, a city north of Miami.
"The adult male victim is Jahseh Onfroy aka rapper XXXTentacion," the Broward Sheriff's Office wrote on Twitter, saying the victim had been killed in a shooting.
According to the TMZ website, police received a phone call in the afternoon reporting that two hooded assailants had stolen a Louis Vuitton bag from the rapper's vehicle, before returning to a black car to escape.
Jahseh Onfroy had just left the Riva Motorsports motorcycle business, located near the place where he lived all his life.
"At least one of the two suspects fired shots and struck Onfroy. They both left in a dark-colored SUV," police said on the social network. According to investigators, it could be a robbery.
In March 2019 Nipsey Hussle He was shot to death at his clothing store in South Los Angeles. Two days later they arrested a suspect, Eric Holder, with whom he had argued a few hours earlier. Although at first the murder appeared to be related to gang violence, the police did not point to a clear motive.
Hussle was 33 years old and in addition to being a Grammy-nominated rapper who had collaborated with Drake or Diddy, he was a businessman, activist and father of two children. He had a violent past that he spoke publicly about, acknowledging his long relationship with the Rollin 60's, a group connected to the Crips that he joined at the age of 14, but from which he distanced himself to focus on activism and helping teenagers from troubled neighborhoods like Crenshaw, where he was born in 1985. "In my gang no one survived or avoided jail. They all had gunshot wounds, so to get out of there mentally stable, without going through prison or getting hooked on drugs, is a victory, "acknowledged Hussle.
40 cold cases
There are still 40 unsolved cases, among them the most famous: Tupac, The Notorious BIG and Big L. Tupac Amaru Shakur, born in Harlem (New York) in 1971, was shot in Las Vegas on September 7, 1996. He died six days later, at age 25. Just six months after the loss of Tupac, the hip-hop world mourned the disappearance of another of his icons, The Notorious BIG, Jay Z's high school classmate in Brooklyn. He was 24 years old when he was shot in Los Angeles on March 9, 1997 while leaving a party. At that time, more than a thousand people were evacuating the museum where the party was held, but the police found few witnesses as they felt "intimidated" by the "reputations" of some of those involved in the shooting, according to the detectives.
It may interest you
Urban singer Bulin 47 vehicle shot
Big L also became popular in the New York hip-hop scene of the 90s, where he succeeded with his own label. On February 15, 1999, he was shot nine times in the face and chest in Harlem. Gerard Woodley, a childhood friend, was arrested but released for lack of evidence. In 2010 Big L's older brother Donald Phinazee stated that his death It had been a mistake: the killers were looking for his other brother, Lee, who ended up meeting the same fate when he died on the streets of New York in 2002.
Another of the murders most famous of the 90s in the world of rap was that of Big L, pseudonym of Lamont Coleman, one of the referents of the technique freestyle. Coleman died in his hometown of Harlem after being shot by an unknown assailant in a drive-by shooting. Already in 2002, Jam Master Jay, DJ and co-founder of the hip-hop band Run-DMC, died of a gunshot to the head while he was in a recording studio in Queens, which marked the end of his career. group.
A year later, the New Orleans rapper Soulja Slim He was murdered at the age of 26 in the garden of his mother's house, in the Gentilly neighborhood, after receiving three shots in the face and another in the chest. And in 2004, rapper Mac Dre, founder of record label Thizz Entertainment, was also killed by an unknown assailant who shot him in the neck as he was leaving one of his performances in a van.
DR: The Murder of Monkey Black
The murder in Spain of Leonardo Michael Flores Ozuna, better known as Monkey Black, shook the followers of the rapper who had already achieved popularity for songs like "El sol, la playa". At 27 years old, he was murdered after a dispute in a bar in the troubled neighborhood of San Roque, in Sant Adrià del Besòs (Barcelona), where he lived. He received at least two stab wounds, one in the chest and one in the side, which cost him his life. The Mossos d'Esquadra are looking for two men who fled the premises, leaving behind a cell phone and unfinished drinks.
Also in Spain in the middle of last July, the 18-year-old Isaac López died after being stabbed in a tunnel in Madrid. After months of investigation, the Police of that country arrested four people, three of them minors, allegedly involved in the murder.
The victim was a singer rap and published songs under the stage name of Little Kinki. The young man, who had Asperger syndrome, had published several songs on his Spotify profile and through the record label Colectivo Urbano Récords. There are also some of his songs published on Youtube.
The authorities handled the hypothesis that the 18-year-old did not belong to any Latin gang but that the authors of taking his life were part of the Dominican Don't Play gang and that they knew who he was, so the crime would not have occurred. been perpetrated randomly.
According to the investigations, apparently, they knew him for his music on social networks and they invited him to join or collaborate with the band, something that he refused, which is why they could have killed him.
One of the murders most dramatic in the world of rap in the 21st century it was that of Proof, Eminem's close childhood friend and one of the driving forces behind Detroit's hip-hop scene at the turn of the century. He died in a shooting at a club in his hometown, caused by a dispute over a pool game. On death of his friend, Eminem said, "You don't know where to start when you lose someone who has been such a big part of your life for so long. Proof and I were brothers."
Tupac Murder
Tupac Shakur died in 1996 in a Las Vegas hospital after spending a week in critical condition after the machine gun attack he suffered in the streets of that city in Nevada (USA). At the time of his deathShakur was 25 years old; he was born in New York but lived in Los Angeles, where since the beginning of this decade he had defined himself as one of the artists of rap most popular and millionaires.
Source-www.diariolibre.com