Alan Castillo earned the affection of the Peruvian public thanks to robotin, character that although it has brought you much joy and recognition, it could also end up harming your health. In this regard, the Peruvian artist is aware of how harmful it can be to continue with his characterization and that you should abandon him for his well-being; however, the need to continue working forces him to have to turn to his faithful companion once again.
YOU CAN SEE: Robotin: how much money did he earn in "Dream Factory" and how did he lose it all?
What disease does Robotín suffer from?
In an interview with Infobae, Alan Castillo announced that he would say goodbye to robotin in a period not exceeding two years. The Peruvian comedian maintained that his character has not fulfilled his life; however, it is a decision that he must make for his health.
As he revealed, he suffers from diabetes, a disease that could worsen if he continues to put that highly toxic gray paint on his face to give life to his character. "I have been painting my skin for 16 years. The glitter I use contains lead and in the long run it can harm me", he detailed. In that sense, the artist He pointed out that he is afraid that his work tool will affect his lungs.
YOU CAN SEE: Robotina does not rule out a future reconciliation with Robotín despite infidelity: "I have not forgotten"
Robotín reveals what he would do when he leaves his character
Alan Castillo will look for a new form of work related to comedy in the coming years. In this regard, the beloved and popular national artist commented that he would like to venture into stand up comedy.
In the same way, he said that he would like to be part of the cast of a movie or a series.
Alan Castillo reveals that if he leaves his character 'Robotín' he would dedicate himself to acting. Photo: capture Instagram
YOU CAN SEE: Robotín announces casting to search for the new Robotina after patenting the name
Alan Castillo tells who gave him the nickname of Robotín
Alan Castillo He revealed that the nickname of Robotín gave him his public when he worked as a human statue. Along these lines, he maintained that he put together a flirtatious and joking character that not only conquered the hearts of his audience in the streets, but also the viewers because they began to invite him to programs on the small screen. "Little by little I became known", he added too comedian.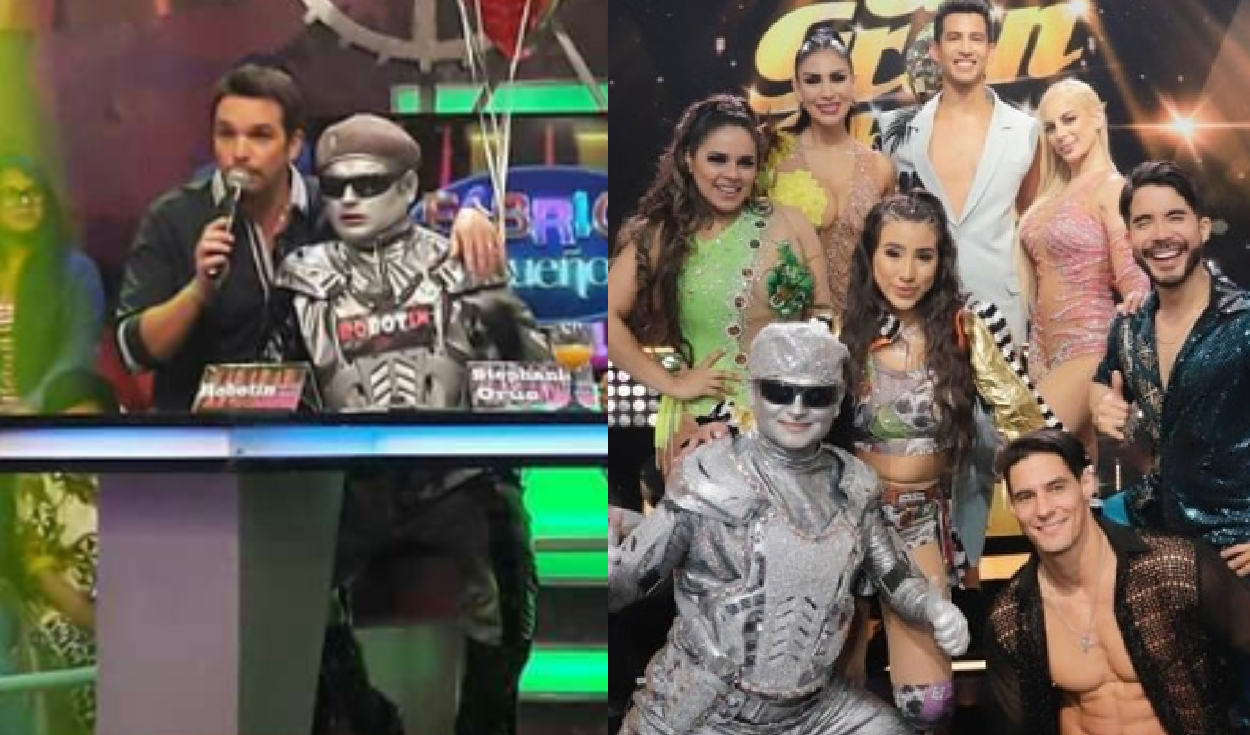 'Robotín' has been summoned for different TV programs such as "Fábrica de sueños" and "El gran show". Photo: LR composition / Instagram capture
Source-larepublica.pe