Encouraging. A team of doctors russian vets performed the first implant of bionic prostheses to one stray dog that she had been a victim of animal abuse last year. The animal was found with amputated legs in a town.
Monica, the dog, suffered animal abuse for what they finished him amputating their legs Last December. So an animal rights activist found her and took her to a Novosibirsk veterinary clinic where the experts fought everything to keep her alive for more than 10 days and she could walk again.
Sergei Gorshkov, a veterinarian at the BEST clinic in Novosibirsk, who years ago had become the first doctor to implant four artificial legs in two cats in Russia, was the dog's savior.
The specialist, who was called by a group of volunteers in defense of the animals, confessed that the Mónica case was complex since "no one had done this type of prosthesis before. A tomography showed that the animal's bones were very deformed. In addition, the dog weighed a lot more than a cat. But we decided to take the risk. "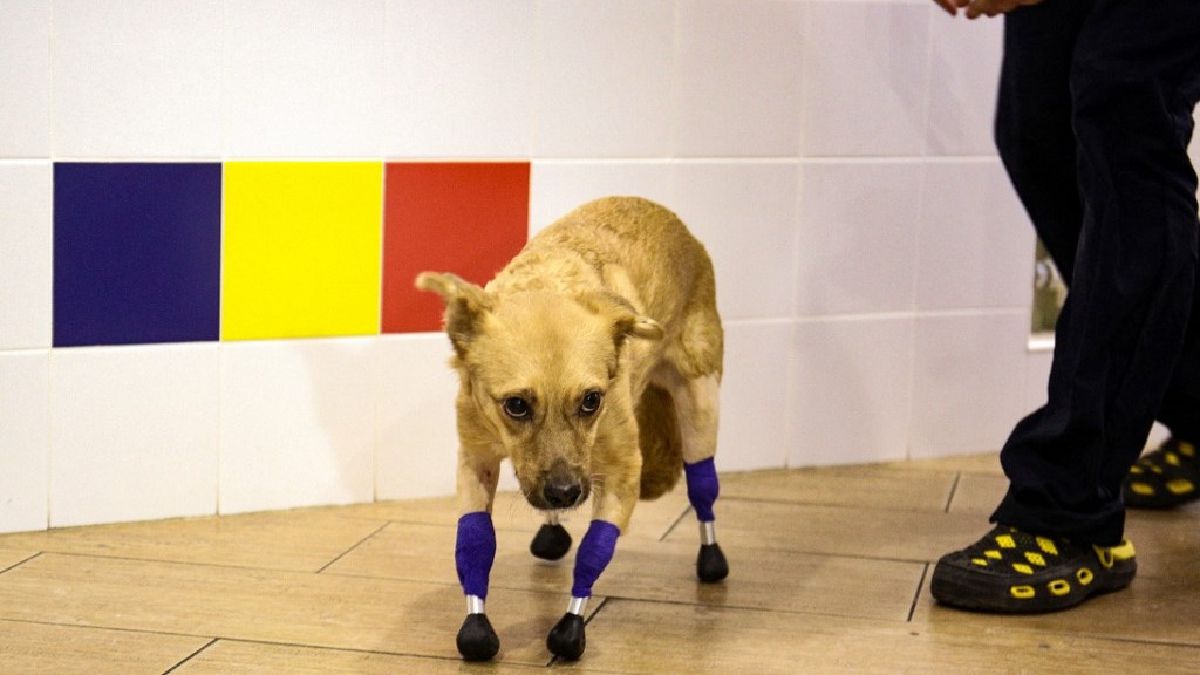 "The new legs were created by the BEST clinic with an individual digital model and were shaped with a 3D printer that used an alloy of titanium and nickel vanadium, its special porous structure allowed maximum osseointegration. To avoid rejection, the implants were treated with a special biological coating developed by scientists from Tomsk Polytechnic University ", RT review.
After 10 days of the operation, Monica took her first steps. "It was a success. The dog is already walking by herself and will soon resume her normal life," said the vet. The case of the dog transcended borders and became viral on social networks as many admired how she fought for her life.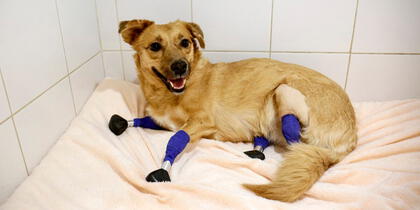 Meanwhile, Kasey Carlin, a British activist who runs the Instagram blog 'Maggie the Wonder Dog' where she talks about the lives of disabled dogs, declared that she is willing to take Monica to London to live at home.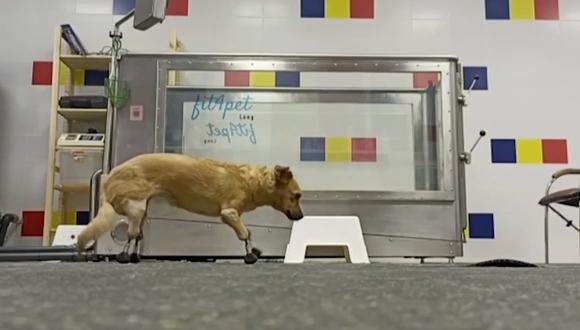 Source-elpopular.pe