The name of Shakira It continues to be news all over the world and for a few weeks it has also been linked to Tom Cruise's. As recalled, both celebrities were seen having a good time during the Miami Formula 1 Grand Prix on May 7. From there, certain rumors began to circulate that the movie star and the Colombian would be starting something more than a friendly relationship.
Did Tom Cruise feel a real connection with Shakira in Miami?
Now, the magazine "Heat" claims to have accessed information close to the actor and pointed out that he intends to start a romance with the interpreter of "Acrostic". According to said medium, the protagonist of "Mission Impossible" felt a real connection that time, for which he even sent a bouquet of flowers to the Barranquillera and would have conveyed his intentions to his friends.
Shakira and Tom Cruise were seen in Formula 1. Photo: capture YouTube
"Tom was obsessed when he met Shakira, and it wasn't that different from how he acted when he first met Katie Holmes. He has known Shakira for years, but this was the first time he had dated her in a relaxed environment, and he came away convinced that they had a real connection that they needed to build, "the tabloid began.
Is it true that Shakira asked Tom Cruise to leave her alone?
However, the magazine also points out that Shakira would not reciprocate Tom Cruise's courtship and that she has already let him know in recent days. According to her report, Shakira was only kind during these days, but she has already made it clear that she wants to be alone for now.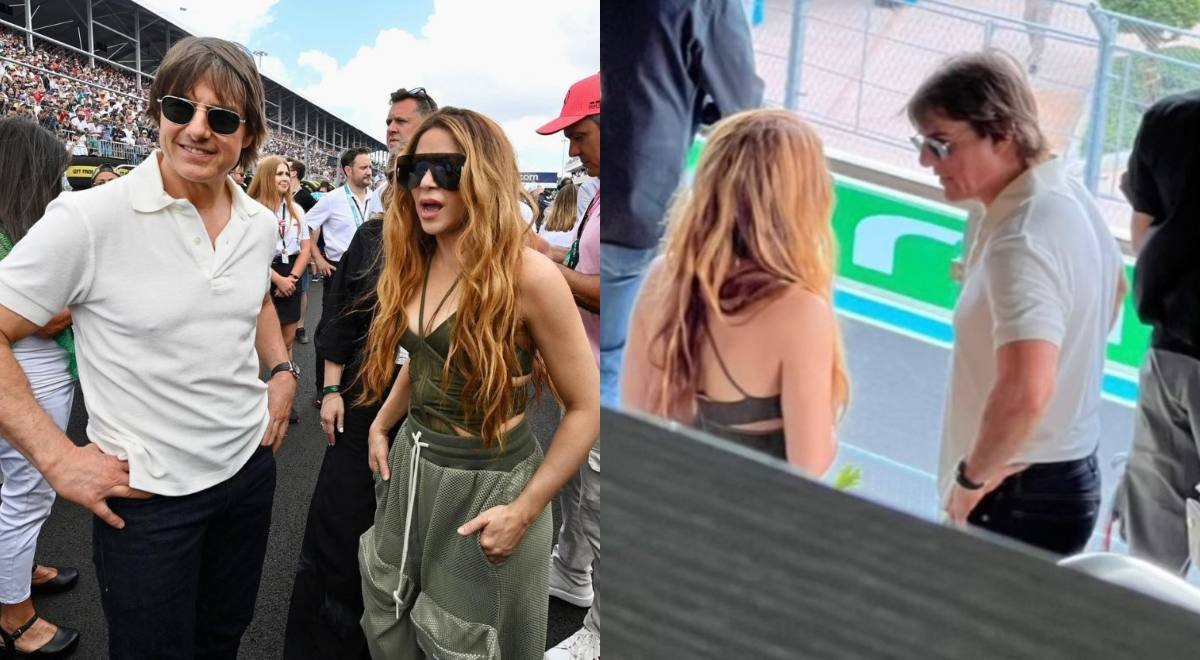 Tom Cruise sent Shakira a bouquet of flowers. Photo: composition LR
"She doesn't want to embarrass or upset him, but there's no attraction or romance on her part, she was just being friendly. She is flattered but not interested, and that message has been politely passed on to Tom," she added.
Source-larepublica.pe