"If you ask me what love is, I tell you, look at my grandparents," he says Katherinea young Argentine who shared the moving story of the elderly couple who have been married for more than half a century and who, unfortunately, had to fight against oblivion: the 82-year-old woman lost her memory 15 years ago.
However, the disease has not distanced them, it has not been able to extinguish the love that once united them. The 68-year-old man washes himself every day, combs his hair — "he gets cute," as his granddaughter mentions — and prepares his best pranks to go to bed where his wife is: he sings, kisses and tells jokes to make her laugh.
The couple met in 1963, in Buenos Aires, Argentina.
"That look that says everything without having to say anything"
"don't stop looking at me because you are part of my knowledge", he expresses as they stare at each other, perhaps briefly recalling their youthful years and how they formed a family.
"That look that says everything without having to say anything," says the granddaughter, moved. "This is her routine. We are convinced that it is what keeps her here with us, "she narrates.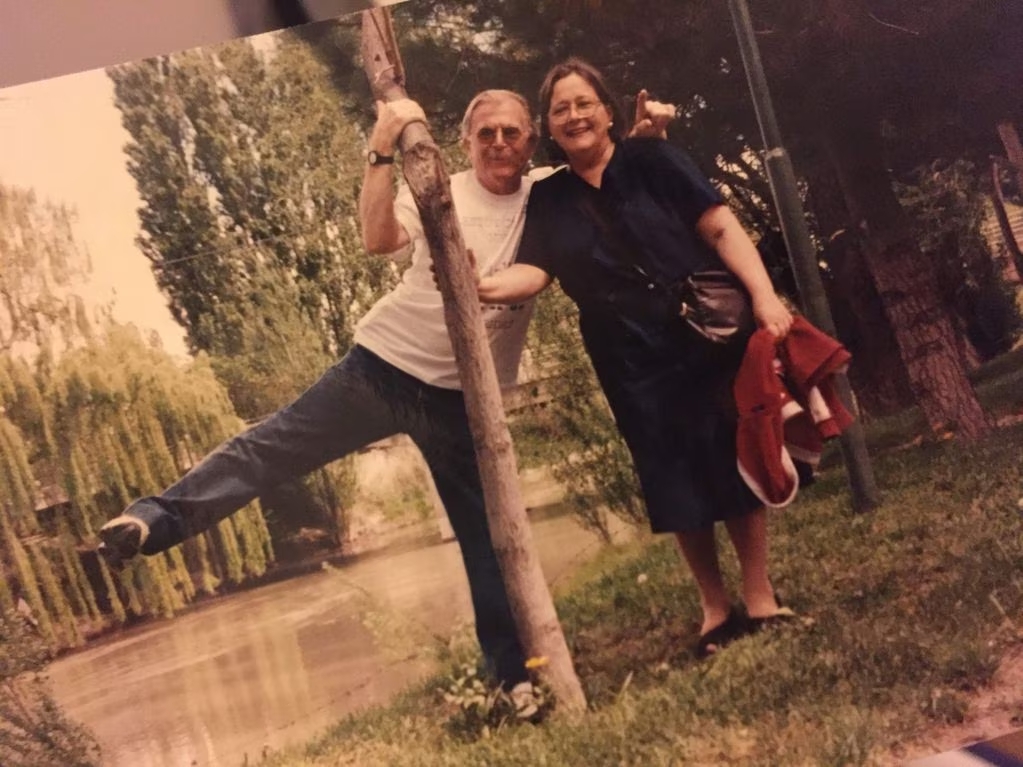 "Supposedly, there were four friends who became a couple, but my father fell in love with the other," the couple's daughter explained to Vía País. Photo: Via País
The video shared through TikTok quickly went viral and on the platform it accumulated more than 12 million views and more than 2 million likes.
"And if one day I can have this, I would consider myself successful in life", "What a beauty! My mom is the same, only my dad is no longer on this plane. She names him all the time, as if he was accompanying her ", are some of her comments on her Instagram.
Source-larepublica.pe