Claro Gaming Warriors reaches its grand finale with an event that will bring the whole family together from September 23 to 25 at the Sambil event hall.
This second edition, which began at the beginning of August, concentrates more titles, challenges and winners, where the public can obtain great prizes and enjoy totally free entertainment in simulators, virtual reality, cosplay contests, surprise prizes and game stations connected with Claro Fiber Optic internet.
In this great closure, visitors will be able to enjoy the confrontation of the finalists of League of Legends, Street Fighter, Super Smash Bros, Formula 1, NBA 2K22 and the winners of Free Fire, Fortnite and Rocket League will be awarded.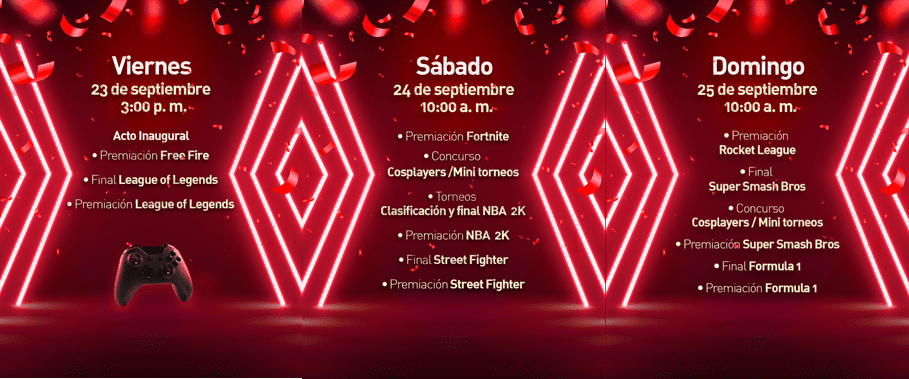 The face-to-face activities that will take place from September 23 to 25, in the Sambil event hall are free and open to the whole family. Attendees will be able to live an immersive and dynamic experience, in a setting designed for the enjoyment and learning of the world of video games.
All the matches, both the classification and the final, will be broadcast on Claro RD's Twitch and YouTube accounts, as well as Claro channels 10 and 1010 in HD, all the information about the event can be found at Clarogaming.com.do .
Source-www.diariolibre.com