Christmas Eve for the family of Caua Stiehr, from 6 years, had everything to be the worst of their lives, if it were not for the solidarity and empathy of a group of firefighters from Empty, in Rio Grande do Sul, Brazil.
After having the house destroyed in a fire, the agents looked for a way to rescue the child's Christmas spirit and mobilized in record time so that he would not run out of the gifts that night.
YOU CAN SEE: Three brothers died of COVID-19 and bodies were found the same day in their home
One of the firefighters who attended the family incident said that when he arrived at the scene, the boy's father was very concerned about his son's gifts, which had been lost in the fire. This caught the attention of the agent, who offered to help him.
Christmas mission
Realizing his father's sadness, the firefighters began planning the rescue mission for Christmas for little Caua. One of the firefighters contacted the businesswoman Francyelly gomes, who works with toys and told him the whole story.
She was moved by what happened and promptly donated some items so that the firefighters could give Caua a moment of happiness despite the damage suffered by the family.
And already close to midnight, Caua was surprised by the fire engines and rescue teams. Only this time, the meeting was marked by joy and excitement. The child received the gifts and was able to have the night of Christmas cthe one I dreamed of.
The fire
For no apparent reason, the family residence began to catch fire around 8:00 p.m. on Friday (24). The flames were controlled after 30 minutes of work. 7,000 liters of water were used. However, the house was completely destroyed.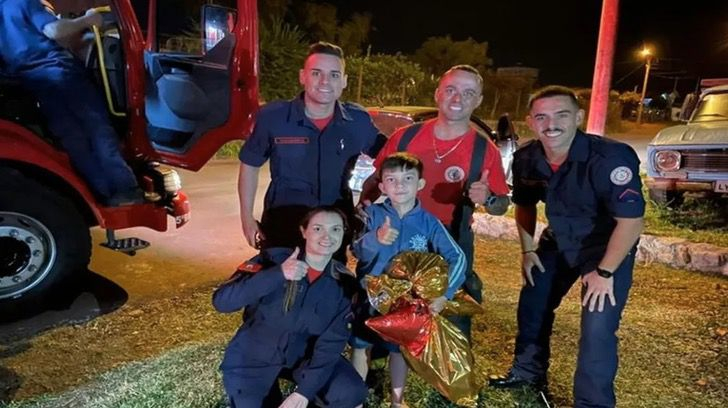 Source-elpopular.pe