When Chris Gardner he was 27 years old, he slept with his son in a public bathroom in the city of San Francisco, United States. She lived with her youngest for almost a year on the street. She did not have enough money to pay for a house. Today he is a recognized billionaire. His life story has inspired millions of people, especially after the release of "The Pursuit of Happiness," a film that tells how he went from sleeping in parks and shelters to being a prominent American investor.
Gardner is currently 69 years old and the father of two children. He leads various social projects with which he helps people with limited resources or unemployment. He is also the author of the best seller "The Pursuit of Happyness".
What is the story of Chris Gardner, the man who went from sleeping on the streets to being a billionaire?
Chris Gardner was born in the state of Wisconsin. She grew up in a dysfunctional family. Her father suffered from alcoholism and lived in poverty. Despite this, he has declared that his mother always inspired him to give his best. This helped him to be a person with determination and seek better opportunities in life.
After high school, he spent four years in the United States Navy. Later, in 1974, he moved to San Francisco. In this city he dedicated himself to selling medical equipment. By then, he already had a son, but he did not have enough financial resources to have a decent life.
Chris Gardner is a renowned philanthropist who lectures around the world. Photo: AFP
Then, he entered a stock brokerage firm on a trial basis. He was 27 years old and earned minimum wage, which prevented him from paying for a room. That is why he had to sleep in public bathrooms, parks, shelters or churches. The little money that he got he used to cover the expenses of the nursery for his youngest.
However, he had a talent for selling assets. This did not go unnoticed by the company where he worked. Thus, they gave him a full-time job. His job growth was exponential, so he was able to pay for a house and improve his situation. After a couple of years with the Dean Witter Reynolds (DWR) firm, he ventured into opening his own investment company, which he called Gardner-Rich.
Currently, Gardner is a recognized billionaire. His fortune exceeds US$60 million. He travels around the world to give motivational lectures. He is also a patron of charities that help the homeless.
How did the story of Chris Gardner come to the movies?
After achieving success, Chris Gardner decided to write a book of his life. The text is called "The Pursuit of Happyness" and was released in 2006. That same year the Columbia Pictures company made Gardner's work a movie. The film, called "In search of happiness" featured the renowned actor Will Smithwho was nominated for an Oscar for his performance.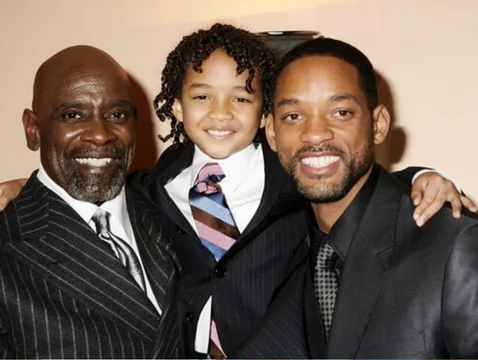 Will Smith starred in the film that tells the life of Chris Gardner. Photo: AFP
Source-larepublica.pe