It was the day after Christmas 1996, and Patrick Warren (11) and his friend David Spencer (13) had gone out to enjoy their gifts near their homes, located in Chelmsleywooda large area of ​​state-subsidized homes on the outskirts of Birminghamin the west of the UK.
The children wandered the streets around midnight despite their young age, until David returned home to tell his mother that he would spend the night at Patrick's brother's house, a short distance from his home. Nevertheless, the plans of the boys would be others.
Christine O'Toole and Bridget Warren asked their children to return home at a press conference in 1997. Photo: BBC
With this story, which they had each told their mothers, they set out to prowl the street. Patrick was driving his brand-new red bicycle—a gift he received for a party—while David followed him on foot. Thus, they went to a gas station, a few minutes from their homes. There they bought a package of cookies, from where the worker of said establishment saw them leave in the direction of the shopping center of chelmsley. This was the last record of minors.
Complaints and prejudices
After none of the youths arrived at their corresponding home, the mothers filed a disappearance complaint with the authorities. Thus, the investigations began. The officers said they were concerned for their safety, while at the same time emphasizing that they were street wise (people with street knowledge).
For this reason, at the end of January, the Police gave a press conference in which the children's mothers asked them to return home. By April 1997, Paddy and David had become the first children to appear on milk cartons of four liters in 770 stores of the chain Icelandas part of a campaign of the National Missing Persons Helpline.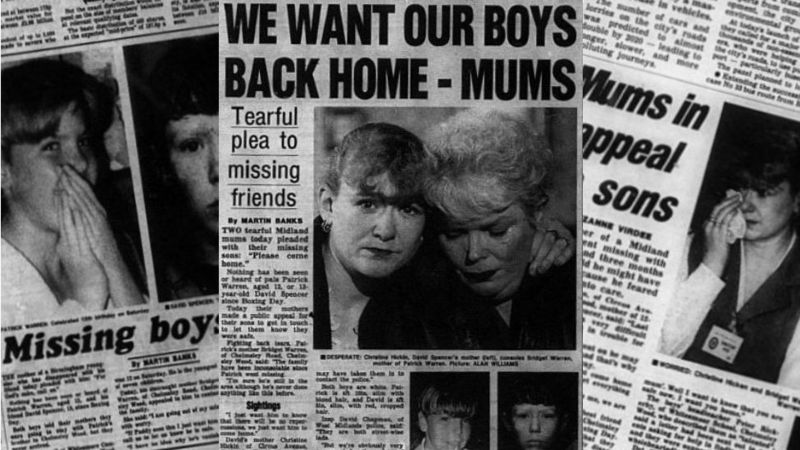 Media coverage cuts on the disappearance of Patrick Warren and David Spencer. Photo: BIRMINGHAM MAIL
This led to the local media dubbing them as the "kids of the milk cartons"but, after four weeks without any progress, the story got no attention from the national press.
Likewise, they declared to the press that there was no reason to believe that the minors had suffered any type of damage, and even speculated that they could be playing or that they were staying with friends. A reward was offered 500 pounds for information on his whereabouts.
For the families of David and Patrick, this type of behavior on the part of those who had the responsibility of finding their children made it difficult for a serious and timely search to be carried out to find their whereabouts. The social factor of minors it would also have been a great inconvenience, as they later pointed out.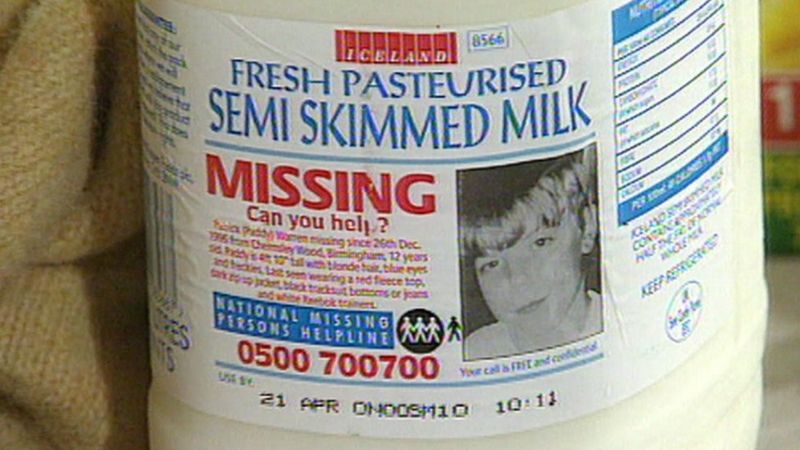 Photograph of Patrick Warren missing in a milk carton. Photo: BBC
"I've always wondered if it was treated as (a missing persons case) for a long time, because They were two boys from a poor part of town, that no one cared about them but their families and friends. I would like to think that this is not true and that it is just my opinion, but it was always one of the things that was on my mind," he said. Mark Cowana former crime reporter for the newspaper Birmingham Mailto the BBC.
Using the behavior of minors as an excuse
Patrick—known as Paddy—was one of seven children from an Irish family. He played soccer, liked noodles, and used to tease her mother about her Irish accent when she got impatient.
"She lived a bit on the wild side," recalled her parent, Bridget Warren, in 1997. "It doesn't make sense to say she was an angel because she wasn't. I would say it was daring, but the mothers of other children used to say: 'Paddy is a fantastic boy'. Even his teachers said that he was a good boy.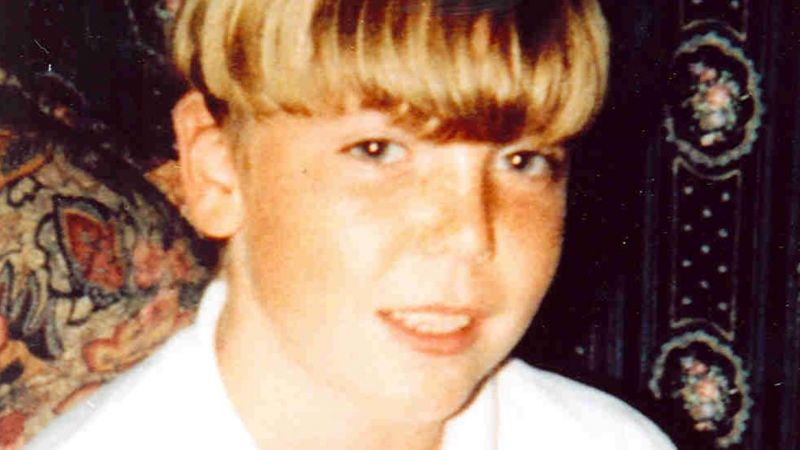 Patrick Warren. Photo: PA/BBC
For his part, David was a boxing fan, remembered by his mother, Christine O'Toole, as "adorable, charming", but he also had a troubled side, due to petty crime. He had been taken to juvenile court and expelled from his school at age 12.
"He didn't like discipline, I couldn't tell him what to do," his mother said a year after he disappeared. "He was aggressive. If someone hurt him, he would take the law into his own hands and use force to protect himself, which was unacceptable," he explained.
These profiles served to a large extent to point out that the minors had done nothing other than run away or indirectly blame them for what had happened to them.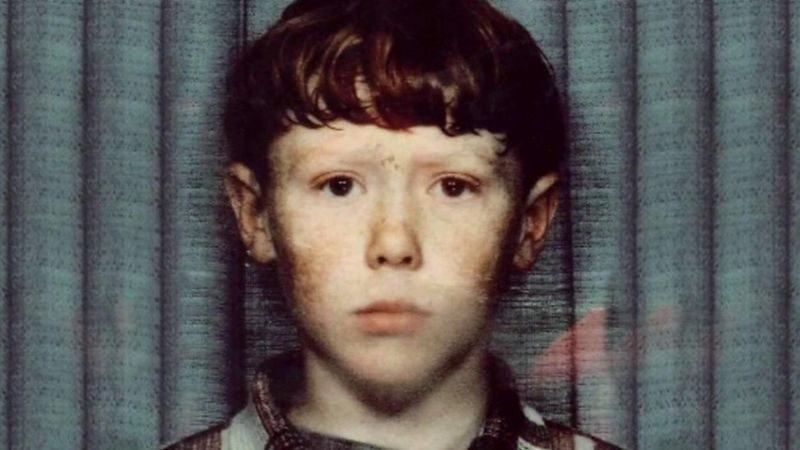 David Spencer. Photo: BBC
However, this would make no sense, as Patrick's new bike was found in the last place they were seen alive. Given this, Mark Cowan He stated: "If you're going to run away, why are you dumping your bike at a gas station? It was his Christmas present, it was a great present for him, it was probably his most prized possession. If you're going to run away, take your bike."
A strange unsolved case
27 years after the disappearances of Patrick and David, no person responsible or even a record of their possible bodies has been found. In 2006, the case was reviewed and attention turned to the pedophile. Brian Fieldwho lived about 8 kilometers from the neighborhood of the children.
Field had been arrested in 1999, three years after the disappearance of these friends, and evidence of dna allowed him to be identified as the perpetrator of the rape and murder of Roy Tutilla 14-year-old schoolboy from Surreyin the south of England, which occurred in 1968. For this crime he was sentenced to life imprisonment.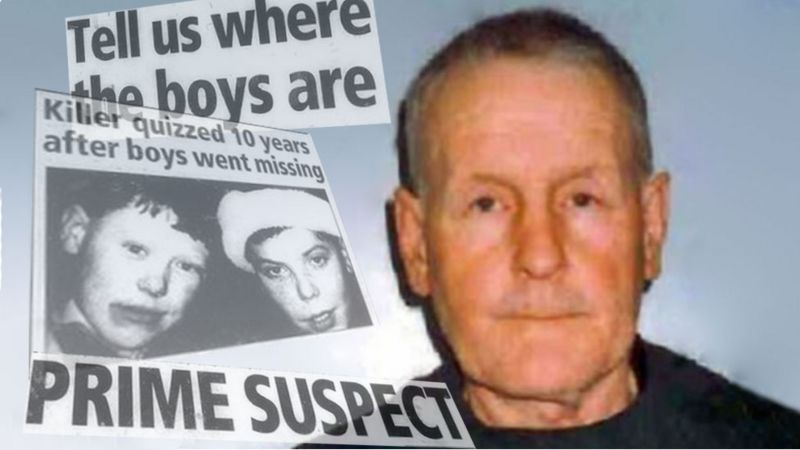 The main suspect in the case was Brian Field, a man with a history of pedophilia. Photo: PA/SURREY POLICE
The former farm worker had already served a sentence for the kidnapping of two children in the 1980s. For this reason, Field was singled out as a suspect in the disappearance of the "kids of the milk cartons". For this reason, he was questioned by detectives, and they dug up a piece of land that he used as a dump in solihull. However, they found no evidence and were unable to obtain a confession.
In this way, the disappearance of Patrick and David was classified as a truly exceptional event, since, according to the UK Missing Persons Research Centermost missing children cases are resolved within 48 hours and only 1% of cases remain open for more than a year.
Source-larepublica.pe